Andrew Hagger: Tide turns as first-time buyers get a leg up on property ladder
Money Insider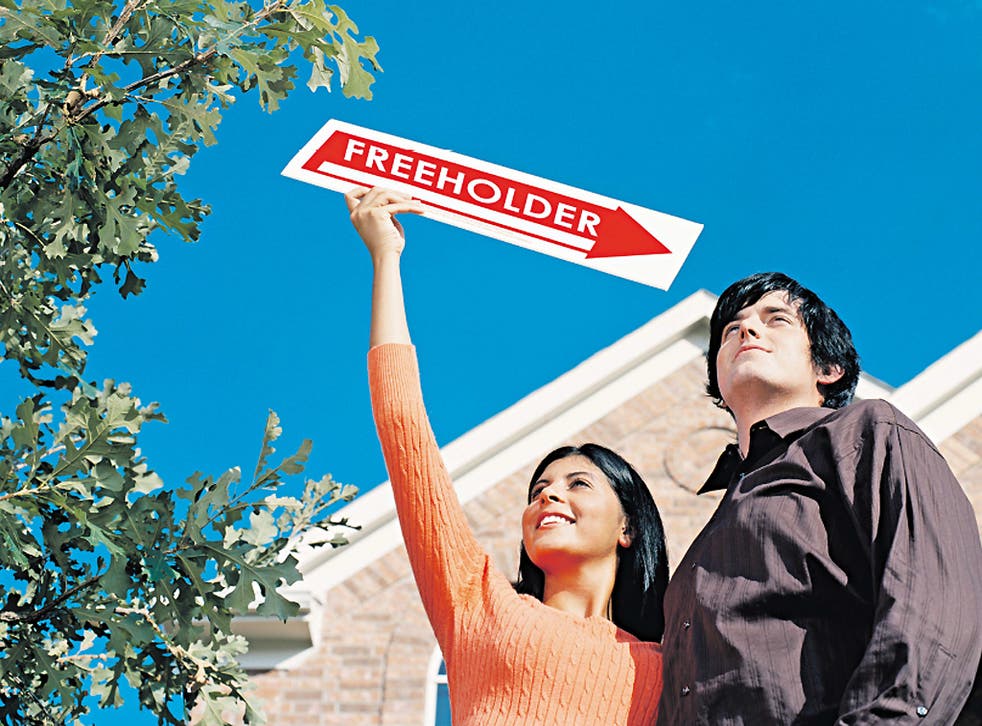 It's encouraging to see that the recent move by Co-operative Bank to offer a range of best-buy mortgages aimed at borrowers with only a 10 per cent or 15 per cent deposit has triggered a reaction from rival lenders.
Until now, the majority of mortgage products have been aimed at those with a stake of 25 per cent or more but the tide is gradually starting to turn and more lenders are at last looking for a piece of the action in the first-time buyer (FTB) sector of the market.
Figures from the Council of Mortgage Lenders released this week show that the Funding for Lending initiative has contributed to an uplift in mortgage business being written, with the £12.9bn lent in October representing an increase of 14 per cent on the September's numbers and 5 per cent up on the same month last year.
Although the whole mortgage market has a more positive feel about it and rates are falling sharply, it is the latest low-deposit mortgages which – quite rightly – are grabbing the headlines just now.
For example, the latest longer-term FTB deals from Santander are currently amongst some of the best 90 per cent rates on the market.
The 4.79 per cent, three-year fix with no fee is at top spot with Nottingham BS which offers the same rate and is free of fees. First Direct isn't far behind at 4.89 per cent and no fee.
The Santander 90 per cent LTV five-year fix at 4.99 per cent is another competitively priced option, again pushing for number one spot with Nottingham BS at 4.74 per cent and £299 fee.
Chelsea Building Society – owned by the Yorkshire – has also weighed in with an interesting FTB mortgage proposition this week.
It has launched a range of two-year fixed-rate deals from 75 per cent to 90 per cent LTV where it offers buyers 1 per cent cashback on the value of the mortgage advance.
There are a range of rate and fee combinations available, including 4.49 per cent and £1,495 fee at 90 per cent LTV. Taking the 1 per cent cashback into consideration, the deal looks pretty competitive, but for many borrowers, the 3.99 per cent, no-fee deal from Co-operative bank will be more appealing.
Another feature with the new Chelsea Building Society FTB range is that borrowers will be able to opt for an offset mortgage at the same rate (usually you'd pay an extra 0.2 per cent on the rate with Chelsea for this feature).
This renewed focus on new buyers is long overdue and a step in the right direction.
However, in some cases 90 per cent rates are around 1 per cent higher than those for 85 per cent mortgages – a big price to pay for that extra 5 per cent LTV of borrowing.
Industry experts agree that pricing will continue to fall: SPF Private Clients chief executive Mark Harris predicts that conditions should improve further for FTBs: "As lenders saturate the low loan-to-value market with a plethora of rock-bottom rates, they will be forced to turn to the higher LTV bracket if they are going to do any significant levels of business, which will mean cheaper rates and more choice for first-time buyers in particular."
The UK economy is still very fragile and many lenders have yet to show any appetite for low-deposit lending.
But the situation is improving and first-time buyers have every reason to feel more optimistic as we head towards 2013.
Andrew Hagger is an independent personal finance analyst from www.moneycomms.co.uk
Register for free to continue reading
Registration is a free and easy way to support our truly independent journalism
By registering, you will also enjoy limited access to Premium articles, exclusive newsletters, commenting, and virtual events with our leading journalists
Already have an account? sign in
Register for free to continue reading
Registration is a free and easy way to support our truly independent journalism
By registering, you will also enjoy limited access to Premium articles, exclusive newsletters, commenting, and virtual events with our leading journalists
Already have an account? sign in
Join our new commenting forum
Join thought-provoking conversations, follow other Independent readers and see their replies