Thousands face retiring with unpaid mortgage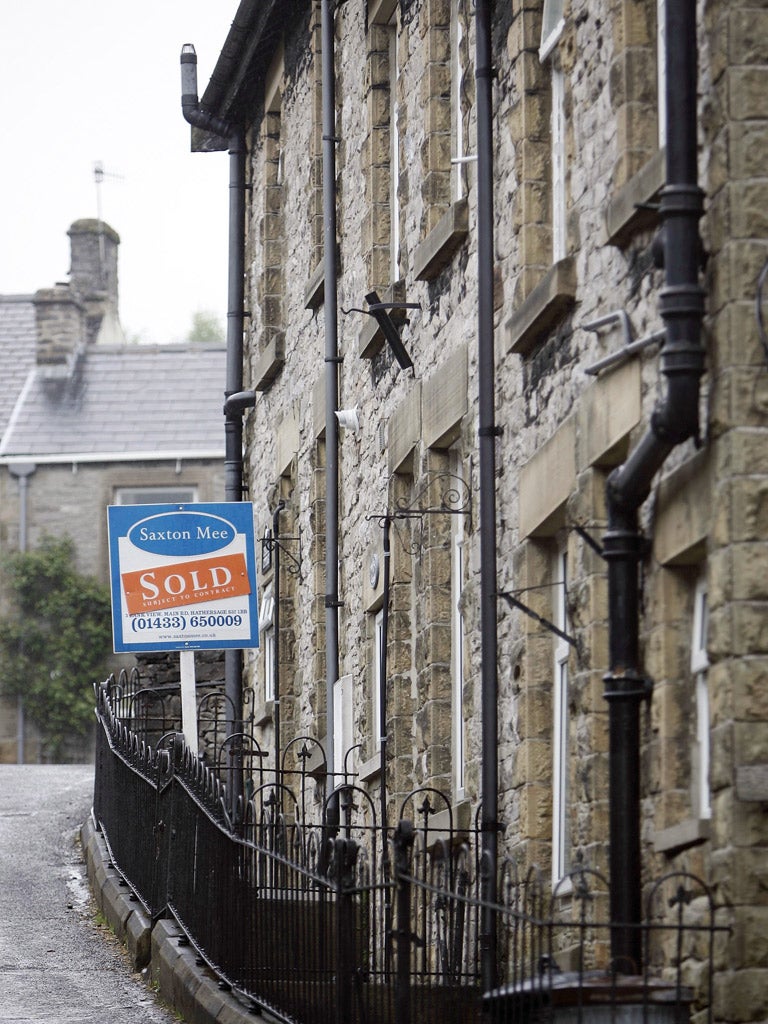 More than quarter of a million interest-only borrowers could reach retirement age by the end of the decade while still owing substantial sums on their mortgage, an Independent on Sunday investigation has found.
An analysis of Financial Services Authority (FSA) figures shows that of the 150,000 interest-only mortgages a year that are due to mature in the next eight years, 60,000 are likely to be in shortfall. Of these 42,000 will be in the names of people over the age of 60 either at or close to retirement.
"There is a horrendous situation developing with tens, if not hundreds of thousands, of people getting to retirement age and being asked to stump up for a mortgage which may not have been sufficiently covered by an endowment investment or even capital growth," says Stephen Lowe, the director of Just Retirement.
"The options will be stark: work on to repay the debt or find another way to use their home's equity, even resorting to selling up," Mr Lowe adds.
But many people in this position will find it hard to extend the term of their mortgage because of a recent move by banks to tighten the criteria on interest-only mortgages. In many instances providers are now restricting these products to 50 per cent loan to value.
"This is a particular concern for those in the North who have not seen any house price recovery since 2007," says Una Farrell, of the UK's biggest debt charity the Consumer Credit Counselling Service said.
"The concern is that many people on these deals will be in negative equity or close to it, perhaps because during the good times they took out extra borrowing on their mortgage. They get to 60 or above and they literally have no way of repaying the capital sum on their mortgage. We are seeing increasing numbers of people in this dreadful situation."
Of particular concern is that many face a triple whammy – their endowment or other investment vehicle is not performing well enough to pay off the mortgage; house price falls leave them in or near negative equity; and that as they reach 60, the chances of staying in full-time work diminish.
Figures from the Office for National Statistics show that, on average, UK workers retire between the ages of 62 and 63, a couple of years before they are entitled to a state pension.
"There is a cohort of people who could be facing a major debt hangover with no means of paying it back. The mortgage industry has to wake up to this issue. The really worrying thing is they don't know how much all this debt is worth," Mr Lowe warns.
Martin Wheatley, the managing director of conduct and business at the FSA, last week told the Treasury Select Committee that it had suggested to lenders that they ought to help these people roll-over into a new mortgage rather than hit them with a demand for repayment at the end of the mortgage term.
As yet, lenders are showing little sign of a co-ordinated response. Jayne Walters, of the Council of Mortgage Lenders, says the industry understood there was a problem. "Each lender is approaching it in their own way," she says. "They are contacting people with interest-only to see how they intend to pay it off and discuss the options. However, this can only be done on a case by case basis."
For homeowners, taking steps now is paramount, says Ben Thompson, the managing director of Legal and General Mortgage Club. "Speak to an independent intermediary as well as your lender and assess your options. If you can afford to do so, see if your mortgage conditions allow you to overpay each month. If you can, this will improve your position. And start to create more equity in your home," he says.
Join our commenting forum
Join thought-provoking conversations, follow other Independent readers and see their replies