Young Britons buying foreign homes as way of getting on to property ladder
Data from ONS shows that two million people between the ages of 25 and 44 left the UK in the decade to 201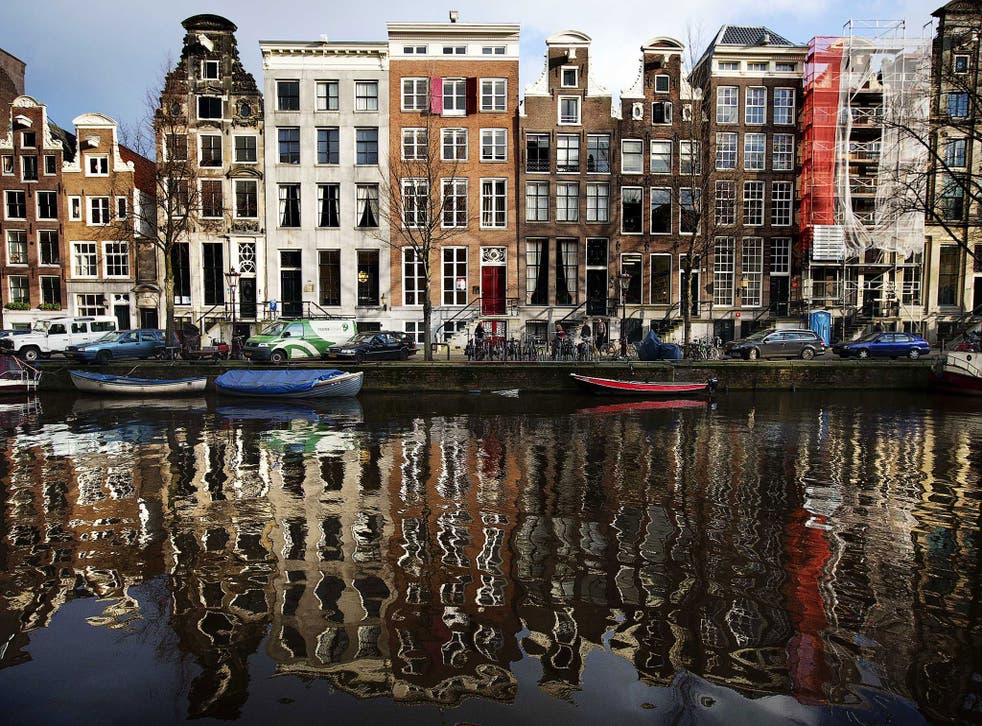 Young Britons forced out of the housing market at home are turning their eyes abroad in an effort to get on the first rung of the property ladder.
In the past year there has been an 80 per cent spike in interest in buying foreign properties among British people aged under 40 in the past year, according to new figures.
It is a trend that is gathering pace: a similar study published in September 2013 found the number of people in their thirties buying abroad had risen by 25 per cent in two years, according to investment advisers MoneyCorp. Then the US and Spain were the most popular markets.
Recent data from ONS shows that two million people between the ages of 25 and 44 left the UK in the decade to 2012. But the overall rate of emigration is on the decline, suggesting that interest in foreign property could be driven by the desire to get on the property ladder.
Angus Hanton, co-founder of the Intergenerational Foundation, warned that the figures showed how the UK's growing age divide was storing up huge social problems for the future. "At risk is a potential brain drain, asset drain and generational drain if these young people choose to move abroad permanently in the future, having been let down by the UK," he said. "Policymakers must do more to help the many under-40s locked out of the housing market to put down property roots at home rather than abroad."
Mervyn Jones, a housing analyst with property consultancy Savills, described people 30 and under as the "new excluded" in the housing market. "These are young people who are unable to buy because of prices and mortgage availability," he said.
The latest property market projections, published by Savills last week, indicates there will be 1.2 million more renters in Britain by 2019 as property prices rise by 20 per cent in the next five years. The Government is attempting to attract investment into the private rental market to provide decent housing for young people, but Mr Jones said investors were unable to find enough opportunities to provide rented homes because of the scarcity of housing overall.
"The recommendation was to try to develop a new sector of market rent which, of course, the Government has attempted. These are hard measures because it's a big problem. But the housing market is still stagnating because of supply," he said.
Freelance writer Beulah Devaney, 27, decided to move to Amsterdam with her 32-year-old partner, a web designer, to save for a deposit to buy a property. Although she was planning to buy in the UK, she says she is under pressure from other British expats to follow their lead and invest in property in the Netherlands.
"None of us could buy at home so I think we're all a bit shocked at how good the housing market is here, and there's a feeling we should take advantage of it," she said. "As a young person in the UK, I had to leave to be able to afford the standard of living my parents took for granted 20 years ago. I'm sick of paying off other peoples mortgages and supplementing the pensions of inept landlords."
However, Ms Devaney has yet to buy a home abroad because of her concerns about becoming a landlord herself if she decided to move back to the UK. "I think it's immoral for people to own more than one house and I don't want to buy into that system just because I can," she added.
But Mr Jones said purchasing abroad was compounding a global issue where the youngest in many countries cannot afford the basic cost of living, including housing costs. He said shared ownership – where an owner buys a share in a property from a housing association and pays rent on the remaining share – could offer an answer. But to do this, more has to be done to reassure young buyers that the government could protect them from the risk of spiralling leasehold or service charges, he added.
Join our new commenting forum
Join thought-provoking conversations, follow other Independent readers and see their replies