Britons fill the holiday void by moving house
But how long can the post-lockdown mini-boom last?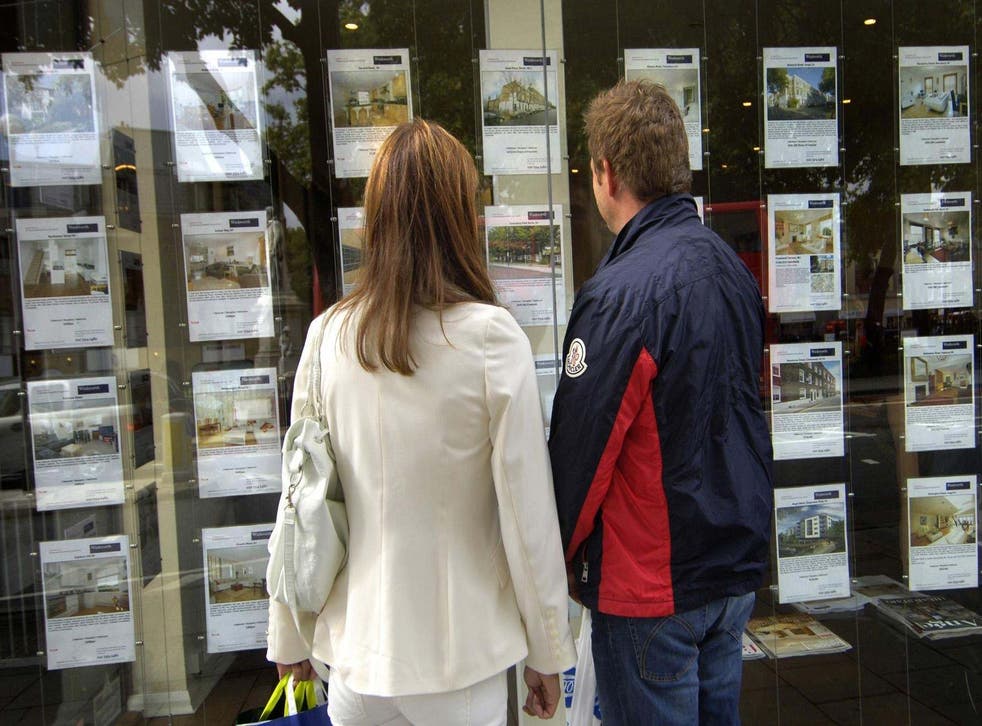 The annual summer property slump is in reverse this year, new figures suggest, with previous records for sales, asking prices and listings obliterated in the last month.
Tax deals, pent-up demand and even a lack of holidays have resulted in the busiest month in the property industry for at least 10 years, according to the latest data from Rightmove's monthly House Price Index, which covers around 95 per cent of the market.
A total of £37bn worth of property deals were agreed in the UK in July. Beating the last monthly record by 20 percentage points, the sum is made up of the highest number of sales ever recorded in a single month by the property portal.
At one point last month the number of properties being sold was 60 per cent higher than the same week in 2019 as the Covid slump – that Lloyds Banking Group estimates slashed the number of expected homemoves by a third in the first half of the year – starts to unwind.
Meanwhile, around 149,000 new properties were listed in the month to 8 August, the largest number of homes coming to market in a month since March 2008 – the height of the pre-financial crash market.
Stamp duty exemptions for homes sold for less than £500,000, and the release of supply held back during lockdown has helped fuel what experts are now describing as a "mini-boom".
"There have been many changes as a result of the unprecedented pandemic, and these include a rewriting of the previously predictable seasonal rulebook for housing market activity and prices," says Miles Shipside, housing market analyst and director at Rightmove.
"Home movers are both marketing and buying more property than we have recorded in any previous month for over 10 years, helping push prices to their highest ever level in seven regions. Rather than just a release of existing pent-up demand due to the suspension of the housing market during lockdown, there's an added layer of additional demand due to people's changed housing priorities after the experience of lockdown.
"We associate this time of year with diving into a pool rather than the property market, and of sand and sun rather than bricks and mortar, but buyers have had a record £37bn monthly spending spree."
Though the seasonal dip isn't as significant as in previous years, asking prices are still down slightly compared with last month. The average UK property price is now £319,497 according to Rightmove, from £320,265 in July.
But such is the rally that mortgage lenders, conveyancers and surveyors are warning of a growing backlog that could mean the famously long-winded process of buying and selling property will take even longer thanks to a combination of high demand and furloughed staff.
This is especially true of those trying to sell property in London and the south east as a marked coronavirus-lead shift in priorities and working styles sees moves away from urban areas to rural and village homes.
Homes in Devon and Cornwall, for example, are now at record highs while London has seen values drop by 2 per cent in the last month alone.
Across the country, first-time buyers should expect to part with an average of £201,196 the figures suggest, with prices in this bracket up just under 1 per cent in four weeks. Second-steppers will pay around £290,520 while the most expensive homes at the top of the ladder current sell for a typical £563,593.
But many expect the end of the stamp duty holiday on 31 March next year to dampen appetite significantly, along with the struggling jobs market, the risk of loss of earnings and consumer confidence in an economy facing a pandemic aftermath and a crash out of the EU.
Nationwide, the UK's biggest mortgage lender recently warned that we risk pinning our hopes on 'false dawn' data borne out of unique circumstances that have created concentrated conditions that are likely to be short-lived.
Even estate agents don't think this boom is here to stay.
"We're seeing increased activity across all price brackets and expect this to continue well into Q4 as buyers will be doing all that is in their power to push sales through before the end of the stamp duty holiday," says Dominic Murphy, managing director of DM & Co estate agents in Solihull.
"I suspect that the market will remain buoyant until job losses filter through and really start to hit the market in full force and mortgage-ability starts to be questioned. If you can be in a chain-free position, you are most likely to be taking advantage of the momentum that the market is seeing [without being at risk of] chains breaking further down the line."
Join our new commenting forum
Join thought-provoking conversations, follow other Independent readers and see their replies