House prices jump at fastest pace since 2009 but Nationwide warns of 'false dawn'
Average sale price up to £220,936 as pent-up demand and stamp duty suspension give market a temporary boost
Ben Chapman
Friday 31 July 2020 15:36 Comments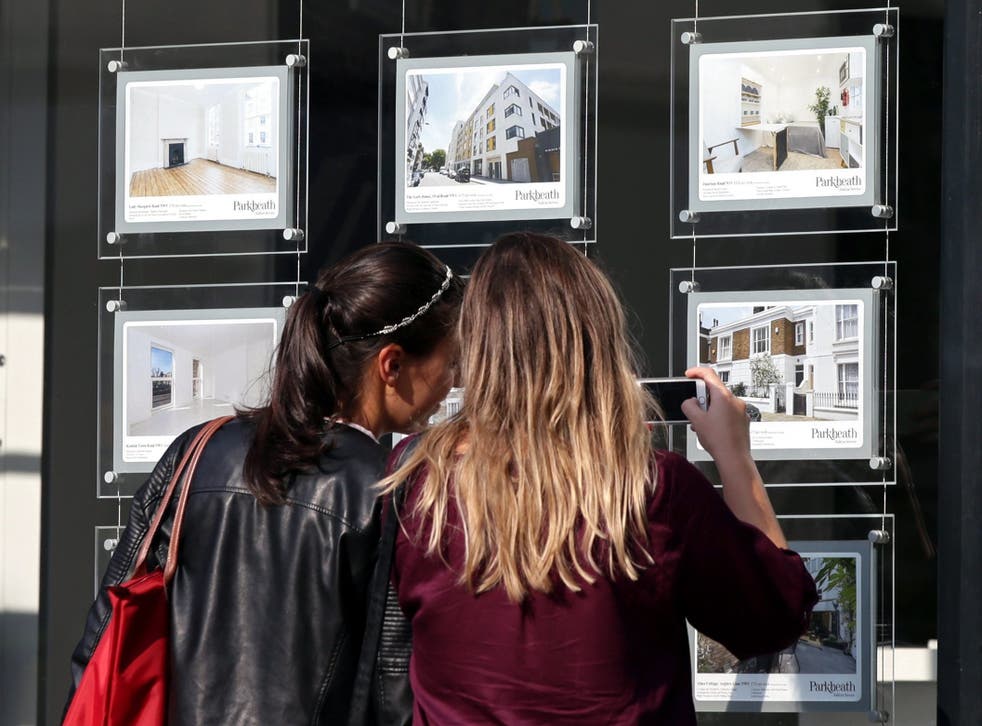 Average house prices jumped unexpectedly by £4,500 in July as the property market rebounded, after sales had dried up during the coronavirus lockdown.
Nationwide said prices rose 1.7 per cent last month compared to June taking the average sale price of a UK home to £220,936.
The monthly rise was the biggest since 2009, partly fuelled by the suspension of stamp duty announced earlier this month.
But Nationwide, the UK's biggest mortgage lender, warned that July's increase could prove to be a "false dawn" driven primarily by pent-up demand.
Most house sales were paused between March and mid-May, with mortgage lending falling to a record-low before quadrupling in June.
With unemployment predicted to rise sharply this year as the UK goes through a deep recession, the house price recovery may be built on shaky foundations, Nationwide warned.
"The bounce-back in prices reflects the unexpectedly rapid recovery in housing market activity since the easing of lockdown restrictions," said Nationwide's chief economist Robert Gardner.
"There is a risk this proves to be something of a false dawn. Most forecasters expect labour market conditions to weaken significantly in the quarters ahead as a result of the after-effects of the pandemic and as government support schemes wind down."
"If this comes to pass, it would likely dampen housing activity once again in the quarters ahead."
Property industry experts said the pandemic might also be prompting some people to move house, particularly to homes with more space or in more rural locations.
In May, a survey by Nationwide showed that about 15 per cent of people were contemplating a move because of changes to their lives during lockdown.
But this option is available primarily to wealthier homeowners, said Lucian Cook, head of residential research at Savills estate agents.
"There is little doubt that the market has proved more robust than any of us had expected but we still shouldn't read too much into one month's figures at this stage, particularly given the economic backdrop.
"The market is currently being driven by those with the security in their household finances to be able to act on the lifestyle changes and desire for more space that the experience of the lockdown has brought about.
"This has been reflected in the strong early bounce in sales of homes worth £500,000 or more and high levels of demand continue to be seen across the prime markets."
Guy Harrington, chief executive of property lender Glenhawk, said: "The UK housing market is in a honeymoon phase: post lockdown, with sentiment boosted both by banks desperate to lend and by government stamp duty and Help to Buy proposals.
"The reality is very different. The UK is staring down the barrel of a period of unprecedented pain, underpinned by mass unemployment as the furlough scheme ends and a likely second spike, which will hit consumer confidence in unimaginable ways and undo all the gains seen in recent months.
"If you think we've seen the worst, 2021 may just top it."
Register for free to continue reading
Registration is a free and easy way to support our truly independent journalism
By registering, you will also enjoy limited access to Premium articles, exclusive newsletters, commenting, and virtual events with our leading journalists
Already have an account? sign in
Join our new commenting forum
Join thought-provoking conversations, follow other Independent readers and see their replies