Scam ads on Google target the vulnerable, indebted and stressed
Stronger measures needed to tackle search results that point consumers to criminal listing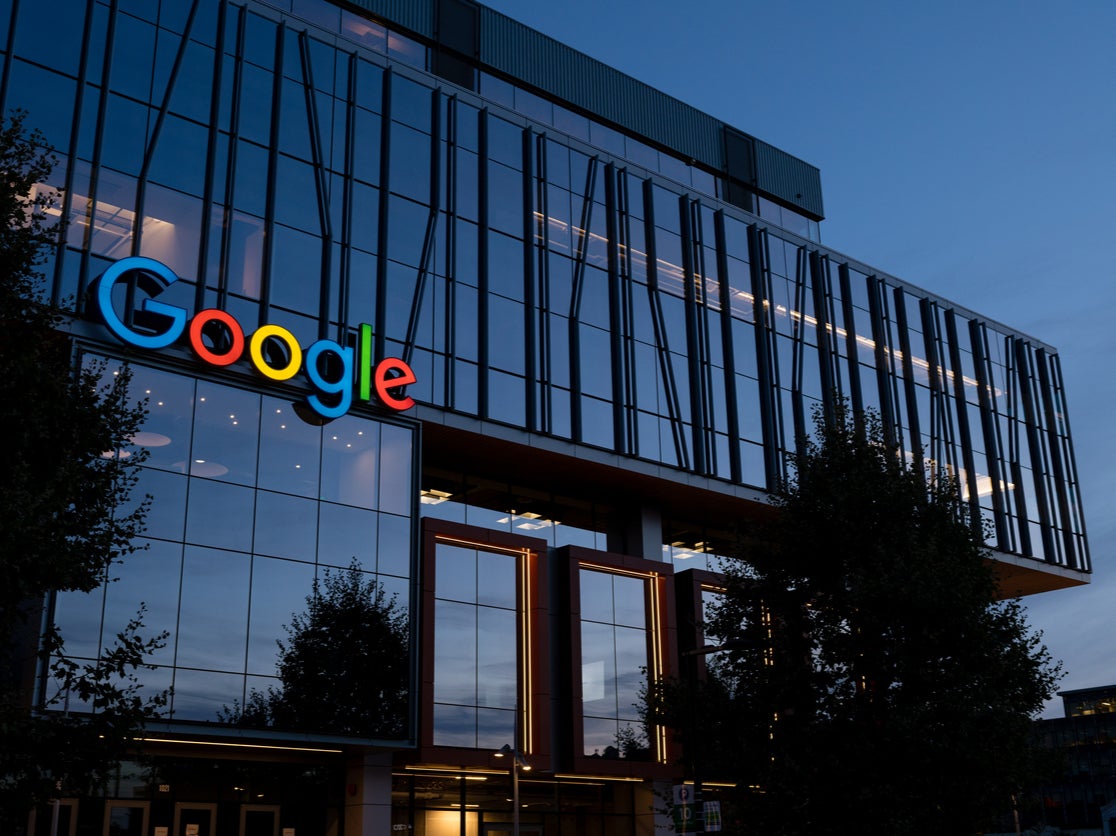 Scam ads for debt charities, car insurers and investment firms make looking for money advice on the world's biggest search engine a risky business.
An investigation of Google's pay-per-click service, which allows businesses to pay for prominent spots on search results, found scammers have effectively hijacked searches for financial services to advertise fake and fraudulent websites.
Which? found the search results for common saving terms such as "top Isa", "best bonds" and "best fixed rate bonds" were dominated by dubious ads for "investment finder" services that encouraged prospective investors to fill in their details.
In a bid to discover exactly what happens when the unsuspecting public clicks through, one Which? investigator posing as a novice investor completed a form on a suspicious ad for fixedrates4u.com. They were contacted by someone claiming to be from SGZ Bank Ireland and urged to visit their website sgz-bank.com.
While the site appeared legitimate and even included links to the Financial Conduct Authority's Financial Services Register for SGZ-Bank Ireland PLC, alarm bells rang when the investigator discovered the webpage was only registered a month ago – the international bank has been around for decades.
Which? contacted their parent company German DZ Bank, who confirmed the SGZ Bank Ireland part of its operations had been closed for years, and that the website was "clearly a scam". Shortly afterwards, the rogue website was taken down and a warning appeared on the FCA's register.
But others will undoubtedly pop up in its place. One victim recently lost £160,000 after clicking on an ad for an Aviva investment scheme. Despite doing their due diligence to ensure the website was legitimate, they had been speaking with a fraudster who assumed the name of a real Aviva employee. The individual only discovered they had fallen victim to a scam after spotting a warning on the FCA's website.
This victim has since been reimbursed under the terms of the authorised push payment scams voluntary code, after their bank decided they had indeed taken numerous steps to try to ensure the contact was legitimate and were not to blame.
But if those who carefully do their fair share of due diligence still get defrauded, what hope for those in stressful circumstances?  
Smash and grab
Distressed motorists at the roadside after a traffic accident have also been targeted by "click-to-dial" ads that lead those looking for their insurer's phone number to contact dodgy claims management companies.
Consumers are told these firms are working on behalf of their insurer to submit a claim, however their details are passed on to numerous third-party companies and consumers can find themselves owing thousands of pounds for services that would have been covered and paid for by their genuine insurer.
Which? found search results for "Admiral claims number", "NFU phone number" and "Aviva claims department" were topped by adverts for third-party websites referring to themselves with terms such as the "official claims line" and "claims department", in a clear bid to deceive and defraud.
Another victim unwittingly fell into the hands of crooks after clicking on the first "click-to-dial" ad when searching for the phone number of his insurer's claims department. After being passed through three or four people on the call, he became suspicious and refused to cooperate.
But the problem didn't end when he put the phone down and he has since received hundreds of calls from firms urging him to make bogus personal injury claims.
Glaring loophole
Which? even found suspicious "lead generator" ads, when searching for leading debt charities like StepChange, that appeared to mimic genuine adverts from the charity and its official URL.
Criminals encourage people to submit personal details that are then sold to insolvency practitioners (IPs). Victims are contacted and pushed to take often unsuitable Individual voluntary agreements (IVAs) – a legally binding debt repayment plan.
While IVAs can be an appropriate solution to debt issues, they are far from easy wins and shouldn't be entered into lightly. IPs can charge large fees and IVAs may impose restrictions on or bar people from certain jobs.
Google has since removed ads for sites such as stepchanging.org.uk, which – to be crystal clear – is a scam address.
Google has announced plans to verify all advertisers on its platform to help tackle fraudulent activity. Working with the FCA, it introduced a verification programme for advertisers promoting financial services and products in July – however, the wider programme to verify all advertisers is currently only applied to advertisers registered in Canada, India, Russia, Ukraine and the United States.
Under new rules, advertisers promoting financial services or products now have to submit documentation to verify their legal identities and business operations. However, rather than being verified before their adverts go live, these advertisers have 21 days to submit documentation and their ads will remain live during this time – which is more than enough opportunity for scammers to rip off victims.
Google told Which? this grace period will be removed for some users from September, but did not explain how these users will be identified.
The wider verification programme for all advertisers, which will give them a 30-day grace period, will be rolled out in phases, but campaigners have urged Google to introduce clear and transparent labels for ads listed by unverified advertisers so consumers can consider the risk and trustworthiness of an ad before clicking on it.
There are also growing calls for the fraudulent content of these sites that lead to scams to be included in the scope of the government's online harms legislation. This would give online platforms more responsibility for harmful content and activity on their sites, and would require tech companies like Google to have in place better controls to prevent fake adverts from appearing and take them down swiftly when identified or reported.
"Protecting users from ad scams and fraud is a key priority," claimed a Google spokesperson in response to the Which? research.
"To more effectively prevent predatory financial ads in the UK, we now require certain advertisers promoting financial products or services to complete our business operations verification programme. This will allow us to gain more information about the advertisers' identity, business model and relationships with third parties so users can trust the ads they're seeing.
"This policy update follows months of engagement with and input from the FCA to ensure we're effectively addressing the bad actors responsible for predatory financial ads."
But there are still far too many impersonator advertisers slipping through the net, and appearing not just on Google but increasingly on social media platforms too. Stepchange – the real one – believes that one of the root causes of the problem stems from the patchy regulatory oversight structure in the IVA market, where fees are high and selling incentives poorly aligned to consumers' best interests. Advertising regulation is also not currently powerful enough to address these root issues.
"People are shocked when they realise that predators are out there impersonating legitimate debt charities, determined to make money by cynically exploiting people in vulnerable financial circumstances," says Richard Lane, director of external affairs at the debt charity, who warns that if the website we're viewing isn't stepchange.org, the organisation isn't StepChange.
"Yet, to date, regulators and search engines have failed to put in place robust mechanisms to stop this from happening.
"It takes time, effort and money to pursue each of these impersonator incidents, and has become a frustrating game of cat and mouse, which is ultimately harmful and damaging to people who are already facing enough difficulty without this additional element.
"We continue to urge the regulators and those responsible for accepting online advertising, including Google, to go further and do more to clamp down on these offenders more effectively. This is more important than ever at this time, when more people will be looking online for debt help in the wake of the coronavirus pandemic."
A spokesperson for the FCA responded: "Many frauds and scams operate outside the FCA's regulatory jurisdiction, and are often facilitated by the ability to advertise on a range of online platforms including Google.
"The FCA has no power to direct Google or other social media to stop advertising online scams and frauds, nor does any other agency. This is why we strongly believe this should be covered in the Online Harms Bill.  
"While we welcome Google's decision to apply their business operations verification requirement, we believe that there is still much more that they can and should do to protect consumers. We will continue to work with Google to ensure that our concerns are recognised and consumers are better protected from scammers using digital advertising channels." 
The FCA launched an online advertising campaign on Google earlier this year to alert consumers to the potential scams appearing on the search engine. Google charged the regulator for the ads.
If you are unsure about a firm, or simply want to do your own due diligence on a business you have been contacted by, check the FCA's register (register.fca.org.uk) and contact the firm on the details provided to verify that they are dealing with the regulated firm. You should also check its ScamSmart pages (https://www.fca.org.uk/scamsmart).
Join our commenting forum
Join thought-provoking conversations, follow other Independent readers and see their replies