Best bets to wave goodbye to the greedy banks
You don't have to put up with high street banking if you are dissatisfied, with plenty of options on offer
Chiara Cavaglieri
,
Julian Knight
Sunday 08 July 2012 00:28 Comments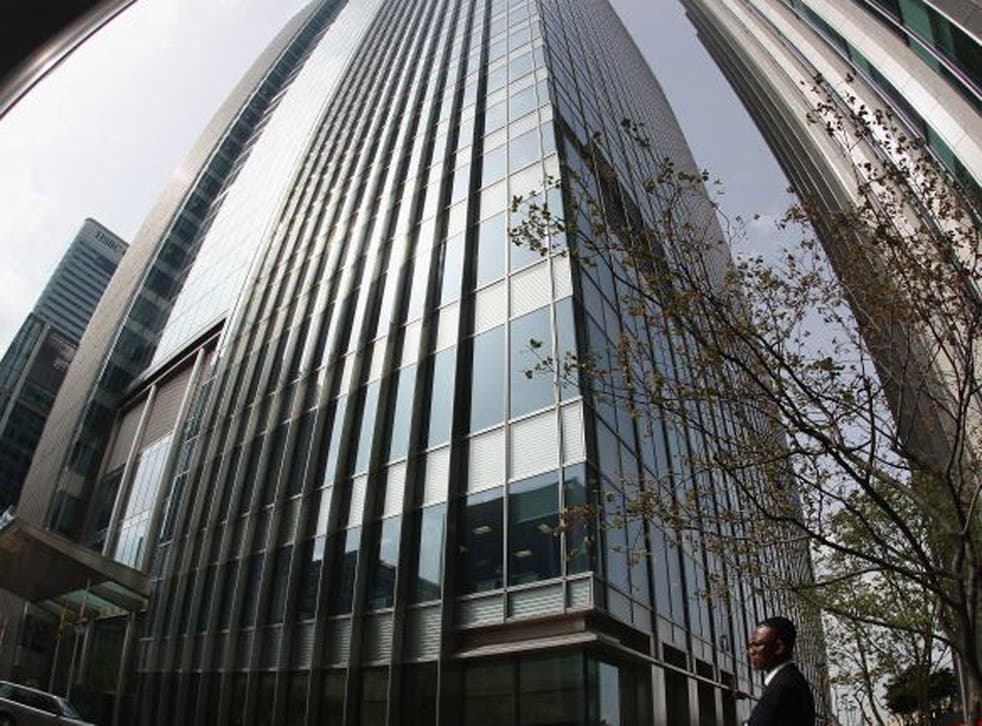 It's difficult to imagine that the reputation of banks could sink any lower. The credit crunch, bailouts and payment protection mis-selling were bad enough but now we can add the gross incompetence of NatWest's computer debacle and the seemingly endemic fixing of interest rates, potentially cheating millions of borrowers.
Nevertheless, we seem to be stuck with banks, with more than nine out of 10 of us using them. But are we? A host of building societies and ethical financial product providers have reported to The Independent on Sunday a surge in the numbers looking to ditch their bank, not just for their savings, investments and credit, but also their day-to-day banking.
American consumers are, as usual, ahead of the game, with the Move Your Money campaign prompting 10 million people to quit their bank. The same campaign is up and running here too.
So, if you want to leave your bank, what are the options, how can you save, invest, borrow and, well, bank, without adding to the pay of the likes of Bob Diamond?
Building Societies
Perhaps the most straightforward alternative to a high street bank is a building society.
The key difference is a building society is owned by members rather than shareholders. This should mean better value for customers in the long term because these organisations don't have to worry about dividends for shareholders and can grow conservatively rather than steaming ahead greedily.
You can use them for all your banking needs in terms of savings and borrowing, although only a handful offer current accounts: Nationwide, Leeds, Coventry, Cumberland and Norwich & Peterborough (owned by Yorkshire).
Building societies feature heavily in the best-buy tables, particularly for mortgages, and with so much controversy surrounding the big high street banks, they are attracting a lot of business. Nationwide has seen an 85 per cent increase week on week in the number of customers opening and transferring their main account online.
Credit unions and friendly Societies
Credit unions stand apart from banks because they are set up by and for members of a local community (who may live in the same area, or do the same job). They are non-profit-making organisations so any money they make is put back for the benefit of members.
"The credit union business model is simple but effective. When you put your money in a credit union you know that your savings are only being used to provide affordable credit to your neighbours and colleagues," says Mark Lyonette, the chief executive of the Association of British Credit Unions.
There are around 400 credit unions in the UK (visit findyourcreditunion.co.uk to find one in your area) which all fall under Financial Services Authority regulation. Although most focus on savings and loans, increasing numbers are offering basic current accounts and pre-paid cards to members.
Credit union interest rates often offer the most competitive interest rates on personal loans of up to about £2,000 in the UK market.
Friendly societies work in a similar way, typically with a local community bias and a focus on savings, pensions, health and life insurance products.
"Friendly societies and other financial mutuals have no shareholders, and therefore work solely in the interests of their customers," says Martin Shaw of the Association of Financial Mutuals.
"If that sounds simple, then it is and it's worked for more than 150 years. It has also meant that there has been no need to call on taxpayer support for failed business models."
There are around 70 friendly societies in the UK, mostly offering savings and investment products. However, many of them are very small operations and can accept few new customers.
Ethical banks
A small but distinct step away from high street banks could mean simply being picky about which banks you trust your money with.
Self-styled ethical bank Triodos saw a record 51 per cent increase in online savings account applications last week. Ethical banks promise to use deposits to finance sectors such as organic food and farming, renewable energy, social housing and fair trade. Triodos Bank says it steers clear of the wholesale markets, derivatives and other complex financial instruments and will never lend out more than it has on deposit.
Supermarket banks
Supermarkets are poised to capitalise on consumer anger towards the banking industry, offering customers a vast array of insurance products and credit cards.
Tesco is anticipated to join the fray, with current accounts and mortgages. The only supermarket that offers a current account today is the Co-operative Bank, which, while not a building society, is still a mutual organisation, and Smile (its online banking arm).
Be warned that your high street bank may be lurking behind. Marks & Spencer Money plans to launch its current account but it will be run by HSBC, which owns the brand.
National Savings
If safety is your main concern, National Savings & Investments may be preferable simply because it offers 100 per cent secure investments, backed by HM Treasury, with savings vehicles including premium bonds, equity and income bonds and index-linked savings certificates.
Social lending
Social or peer-to-peer lending is a relatively new alternative. Zopa.com was the first to launch in the UK but many others have joined including Yes-Secure.com, Ratesetter.com and Funding-circle.com.
P2P websites cut out the banks by providing a platform for people to borrow and lend money online. There are fees to pay (1 per cent for lenders and £124.50 for borrowers at Zopa) but the returns and loan rates are often far more generous than on the high street. However, there is no protection from the Financial Services Compensation Scheme.
Register for free to continue reading
Registration is a free and easy way to support our truly independent journalism
By registering, you will also enjoy limited access to Premium articles, exclusive newsletters, commenting, and virtual events with our leading journalists
Already have an account? sign in
Join our new commenting forum
Join thought-provoking conversations, follow other Independent readers and see their replies