Black Friday 2016: Third of online shoppers put themselves at risk of fraud chasing bargains, research finds
People aged between 16 and 34 are most at risk, the research suggests, with almost half saying they are more likely to take a chance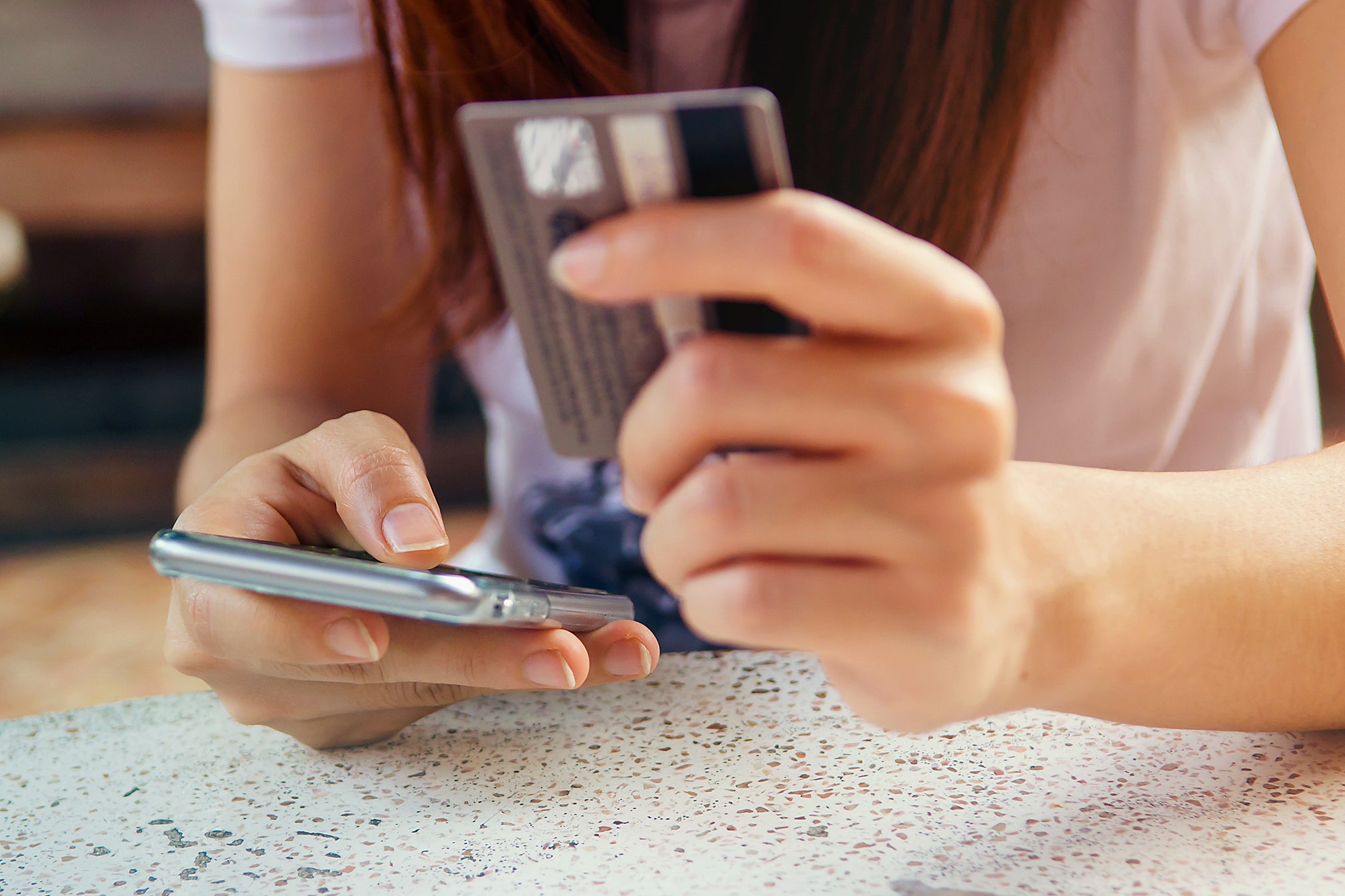 Nearly a third of online shoppers may be tempted to put themselves at risk of fraud during the frenzy to grab a Christmas bargain, research has found.
Financial Fraud Action UK (FFA UK) is urging consumers to be vigilant against fraudsters' tactics and pause before clicking the "buy" button, ahead of shopping bonanzas Black Friday and Cyber Monday when retailers offer an array of limited time offers and discounts.
It found 31 per cent of people who buy goods on the internet are more likely to take a financial risk, such as shopping on an unfamiliar or unsecure website, if they see an offer which appears to be a bargain.
FFA UK said this means 15 million online shoppers could be putting themselves at risk of financial fraud, if the findings were projected across the UK.
People aged between 16 and 34 are most at risk, the research suggests, with almost half (46 per cent) saying they are more likely to take a chance, compared with just 18per cent of people aged 55 or over.
Criminals use scam emails, fake ads on social media or internet searches promising heavy discounts for desirable goods to trick people into visiting fake websites and entering their card details.
Once fraudsters harvest this information, they use victims' details to go on shopping sprees.
The survey of more than 1,900 online shoppers was carried out as part of a campaign called "take five" which is backed by major banks and financial services providers.
The campaign urges people to pause for thought before making financial decisions and not to feel under pressure to act quickly.
The research also found more than one in five (22 per cent) online shoppers say they never check the authenticity of an online retailer, such as by looking for the padlock icon, before buying online.
Nearly a fifth (19 per cent) would click on an unsolicited email if it promised them a good deal.
More than a third (36 per cent) admit their shopping habits change when faced with an opportunity for a bargain.
Nearly a quarter (24 per cent) say their "fear of missing out" on a great deal means they let their guard down when shopping online.
Katy Worobec, director of FFA UK, said: "Shopping on the internet is easy, convenient and generally very safe, but it can also provide an opportunity for criminals to commit financial fraud from a distance.
"Fraudsters will use a variety of convincing tactics to entice unsuspecting shoppers to give over their financial details - from unsolicited emails to fake retail websites and bogus ads.
"Shoppers, wanting to take advantage of these too-good-to-be-true deals, are putting themselves at risk by not taking the time to take five and protect themselves."
FFA UK's figures show e-commerce card fraud totalled an estimated £156 million in the first six months of 2016 – a 46 per cent increase on the same period last year.
In 2015, financial fraud losses reached £755 million, marking a 26 per cent increase in 12 months.
Tony Blake, senior fraud prevention officer at the Dedicated Card and Payment Crime Unit (DCPCU), said: "It is easy to forget the dos and don'ts about sharing personal information if you feel rushed into making a purchase and are under pressure.
Eerie images show America's deserted theme parks, abandoned shopping malls and forsaken train stations
Show all 20
"But it really does pay to take five by doing your research when making an online purchase, particularly if you're using a website for the first time."
He said victims may not necessarily see the impact of financial fraud immediately, because if a criminal has harvested their financial details, they could use them at any time.
PA