Boost to pension savings gives 10 million more cash in old age
But you could face a £38,000 bill for the privilege
Kate Hughes
Money Editor
Friday 05 April 2019 14:34 Comments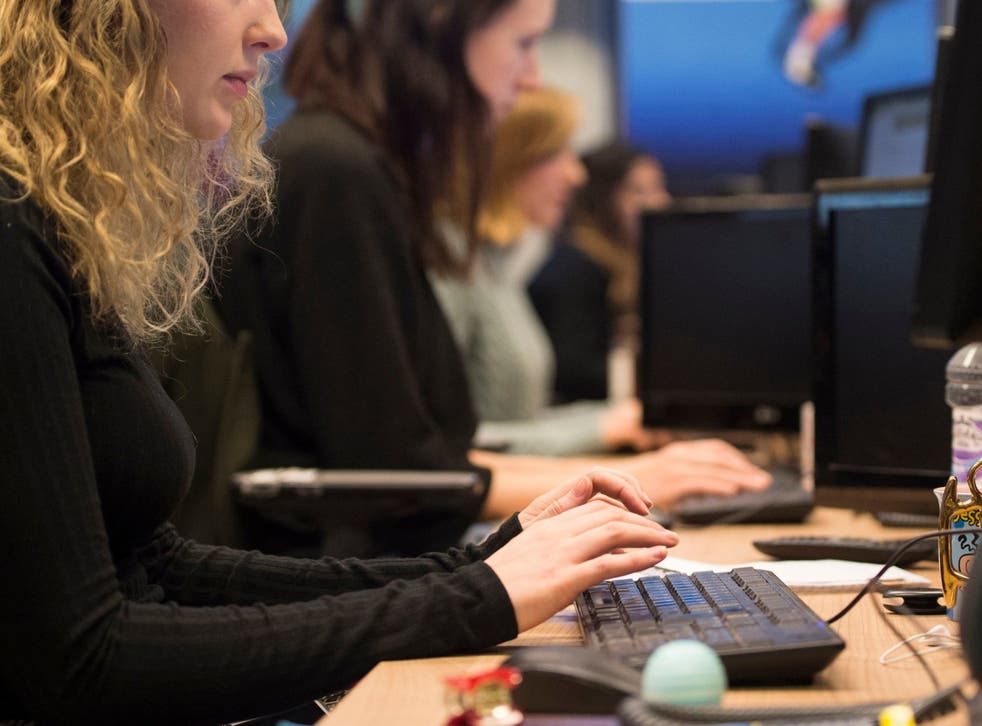 Depending on how you see it, your next payslip will either show an irritating hit to your income or a valuable boost to your long-term finances.
From this weekend, the amount of money automatically paid into your workplace pension from your salary will increase as you and your employer both set aside more money to support you in retirement.
Seven years after its introduction, the last scheduled increases in the minimum contributions to a workplace pension will see millions of workers' savings increase from 3 per cent to 5 per cent of their salaries. Employer contributions will rise from 2 per cent to 3 per cent.
On top of that, you'll receive a top-up from the government in the form of tax relief. Lower rate tax payers will receive a 20 per cent boost to their savings, while higher rate tax payers will receive even more.
In real world terms, a 30-year-old earning the average UK full-time salary of £28,677 will probably now be paying in around £27 a week to their workplace pension scheme, which could bring their pension pot to £125,000, according to calculations by financial advisers at Profile Pensions.
With opt-out rates likely to be low, it seems at first glance like this nicely accumulating pot, along with the state pension, could happily ensure millions of people are saving enough for a decent old age.
Except that it won't.
Few of us really have a clue how much we need to save up to live comfortably after we stop work.
But to secure an income equivalent to the living wage of £15,269 a year, pensions adviser Portafina estimates you'd need a pension savings pot worth roughly £200,000 on top of a full state pension if you were retiring today at age 65. It's no great surprise that with more than 80 per cent of us unable to define what a pension actually is, funding retirement is the most common money worry for UK employees.
"Auto-enrolment has transformed the savings landscape in the UK, with government and employer alike working towards solving the retirement savings gap," Jeanette Makings, head of financial education at Close Brothers, says.
"However, we still have a long way to go. People are not saving enough into their pension for a comfortable retirement – the bare minimum will not suffice. This gap is caused by a deficiency of knowledge and interest, with a third of employees admitting to never reviewing the amount that they are saving into their pension and almost half of those approaching retirement feeling unprepared and out of their depth."
While she argues that employers need to take more responsibility to educate workers, others suggest a lack of education in schools is the real culprit.
Portafina's latest study shows 40 per cent of us believe schools should play a greater role, not least because the workplace pension scheme is set to benefit the youngest members of the UK workforce the most.
Iain Ross, a 26-year-old marketing professional from Leeds, says he struggles to understand what his pension means for him and his future.
"I'm not sure how much I contribute to my pension each month and I have no idea where my payments from my previous job are, or how much I paid into my pension while I was there. I am worried about money when I retire because I don't understand how I could possibly put away enough to support myself for longer than a few years.
"I think I know so little about my pension partly because I haven't taken the time to educate myself, but also because no one has really explained it to me in simple terms."
The question of informing the nation about the reality of pension savings isn't a new one, but it is, to some extent being addressed. Financial education is now compulsory in schools for example – though the jury's out on how much of that is dedicated to useful, retained knowledge about retirement funding.
And this week, work and pensions secretary Amber Rudd finally gave the green light for the Pension Dashboard scheme, designed to show UK savers exactly where they stand with information about all their retirement savings, including state pension benefits, in one place.
Problems persist
So it's all slotting into place nicely, and pretty soon the risks of retiring without the money we need will be a thing of the past, right? Sadly not.
Critically, among all the self-congratulation over solving the pension saving crisis for millions, there is still no support for the millions more who miss out on the valuable and motivating contributions from employers, either because they are self-employed or they don't earn enough from a single employment to qualify for the scheme.
But amid the flurry of otherwise positive pensions news, industry specialists are also warning of issues that could cut thousands of pounds from the savings pots 10 million of us believe we're now on track to receive.
While much of the chat surrounding increased contributions focuses on the benefits for the saver, there's no doubt that the businesses providing those savings vehicles are on to a winner too.
In fact, data from investment app MoneyBox suggests that the new contributions could mean the average person in the UK will have paid more than £38,000 in fees to their pension providers by the age of 65.
Because these savings are work-based, with each new job comes another new pension, and the average worker now has 11 different jobs over their working life.
The government has an enforced maximum fee capped at 0.75 per cent, but with the sums involved over so many years, that £38,000 simply represents the cash a worker starting on £16,000 at 21, earning an average income to 65 will have paid in administration costs assuming their investments return 5 per cent a year after inflation, Moneybox asserts.
Paying these kinds of sums with awareness and value for money is one thing, but its poll suggests that the lack of knowledge almost inevitably persists here too. Almost 90 per cent of the 2,000 25-40-year-olds Moneybox polled don't know what fees are being charged on their old pension pots, and more than 80 per cent don't think their pension provider keeps them well enough informed about how their money is being used.
Ben Stanway, co-founder of Moneybox, says: "Pensions providers are failing younger generations. For too long, the pensions industry has been difficult and confusing – even the basics like seeing how much money you've got and where it's invested are really hard."
Small print
Meanwhile, new analysis into the way automatic contributions are calculated suggests savers could be as much as £40,000 worse off that they might expect due to a "quirk" that means employees won't receive minimum contributions on the first £6,136 of their salary or any earnings over £50,000.
If minimum contributions remain at 8 per cent of qualifying earnings rather than total earnings, the average 25-year-old male worker will see £125 per month added to their pension pot, instead of £166, warns NOW:Pensions.
The average 25-year-old female worker will see just £111 per month added to their pension pot rather than £153.
Adrian Boulding, policy director for NOW:Pensions, comments: "Auto-enrolment is helping 10 million people save for their future, which is a huge step forward. But the way contributions are being calculated are leaving many short-changed. The rules are especially unfair for part-time workers who have the same £6,136 taken off their earnings as their full-time colleagues.
"The government has an opportunity to give auto-enrolled savings a shot in the arm by changing the way contributions are calculated. This is a measure we hope to see included in the pensions bill expected in the spring."
Register for free to continue reading
Registration is a free and easy way to support our truly independent journalism
By registering, you will also enjoy limited access to Premium articles, exclusive newsletters, commenting, and virtual events with our leading journalists
Already have an account? sign in
Join our new commenting forum
Join thought-provoking conversations, follow other Independent readers and see their replies