What does Boris mean for your bucks?
The new prime minister is spending his first weekend at No 10, so here's what he may have planned for your cash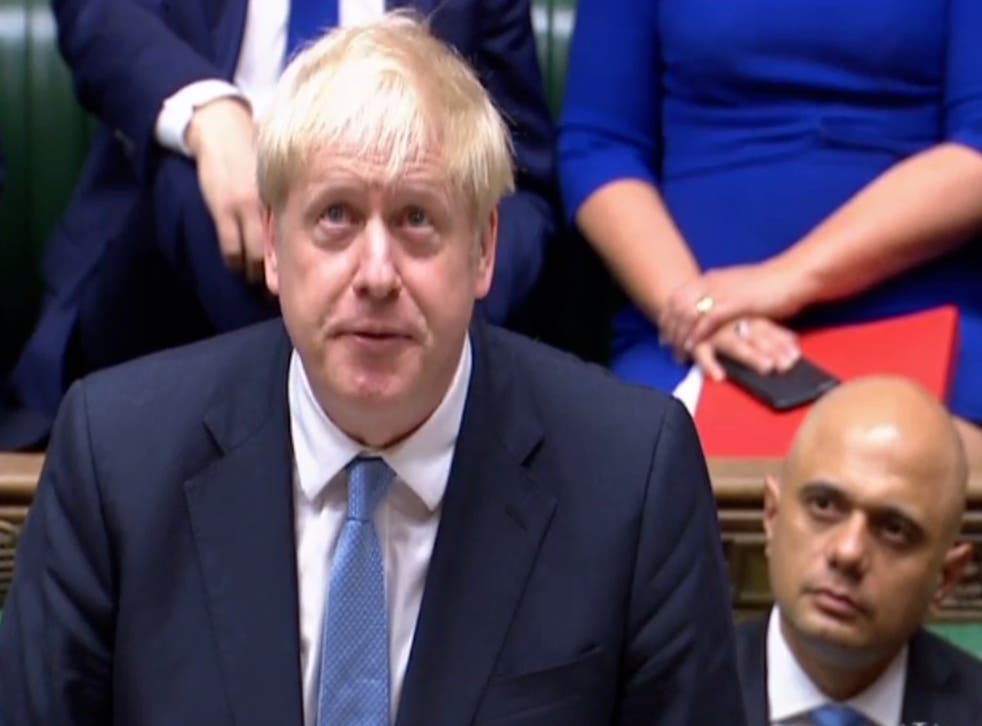 The years of Theresa May are over, the weeks of speculation are finished and Boris Johnson has taken up the task of working out what Brexit should be and how to deliver it.
No big deal.
What that means for Brexit, for the UK and for the unsteady parliament remains to be seen. We don't yet know what this means for the pounds in our pockets and the balances of our budgets.
But there have been some pledges and promises already, so it is possible to work out some of his intentions.
Here's what we know about what the new prime minister has in store for our finances. Whether he can deliver on his promises will soon become clear.
Boris Johnson's cabinet: Who's in and who's out

Show all 40
The care crisis may stop getting kicked
In an opening speech heavy on spending pledges there was one that stood out. He claimed that the social care crisis was soon to be sorted, without requiring older people needing care to sell their homes.
He didn't say how, specifically. But it did not sound as if he intended for older people to fund the bulk of their care alone.
"My job is to protect you or your parents or grandparents from the fear of having to sell your home to pay for the cost of care," said Johnson, in his first speech as prime minister.
"And so I am announcing on the steps of Downing Street that we will fix the crisis in social care once and for all with a clear plan we have prepared to give every older person the dignity and security they deserve."
Social care has caused real issues for a succession of leaders. In fact, Theresa May's 2017 election campaign included a plan that was quickly dubbed the "dementia tax". Matt Hancock had suggested a hike in national insurance for the over-40s
He remains in his post as secretary of state for health and social care, so perhaps this could genuinely be on the cards.
Sin taxes could fall
Johnson has made it clear that he is sceptical of the use of so-called sin taxes and has promised to launch a comprehensive review into their effectiveness.
He has also made it clear he is opposed to expanding the sugar tax to include milkshakes. He has suggested this kind of tax, designed to curb use of harmful substances, represents "the creep of the nanny state".
So, if you're a fan of sugary milkshakes and do not want the proposed ban on smoking by 2030 and other sin tax hikes, you may raise a glass to this.
The B word
Johnson's plans for Brexit will play out over the next 100 days. He has said he wants a new deal but that he is not afraid of departing the EU if he can't get one and he has repeatedly said that Halloween 2019 is an absolute deadline.
So while it's not certain the UK will leave without a deal, it certainly seems that the likelihood of it is rising.
What that could mean for your personal finances is wildly disputed. However, the Office for Budget Responsibility has predicted that a no-deal Brexit will push the UK into recession.
It pointed to data that suggests the UK economy would contract by 2 per cent in 2020 before recovering in 2021.
There are even harsher predictions from other institutions; the Bank of England has said it could be worse than the 2008 financial crisis and shrink the economy by as much as 8 per cent.
Johnson and his allies say there may be challenges but they will be far less severe than is predicted.
Financial events like recessions affect different households and different income levels differently. However, they make further tax breaks and an end to austerity less likely.
His planned tax cuts
Despite the risk of no deal causing recession and despite Johnson's many expensive spending pledges, such as extra police officers, school spending and hospital upgrades, there are possible tax cuts promised.
During the leadership race, Johnson promised to raise the 40 per cent income tax threshold from £50,000 to £80,000, a significant hike. It was suggested that a rise in national insurance could help pay for this, even though he also suggested he might raise the threshold for when such payments kick in.
The Institute for Fiscal Studies suggested this might benefit the top 10 per cent of earners by as much as £2,500 a year.
Tom Selby, senior analyst at AJ Bell, said these tax changes "are certainly unlikely to be introduced overnight, and indeed they might never see the light of day at all if a general election is called.
"That said, it is not beyond the realms of possibility that they would form part of a no-deal Brexit package designed to provide short-term life support to the economy."
Stamp duty could be cut
There has been speculation that Johnson may be planning to cut stamp duty entirely on homes that sell for up to £500,000.
It's even been suggested he might halve the tax on homes valued above that threshold.
That may indeed turbo-charge the housing market and make it easier for older people who don't need their large family homes to downsize. However, it would also represent a substantial cut in tax revenue for the nation's coffers.
Join our new commenting forum
Join thought-provoking conversations, follow other Independent readers and see their replies