Could Brexit ruin your holiday?
Why you don't want to leave it too late to sort out your 2019 travel dreams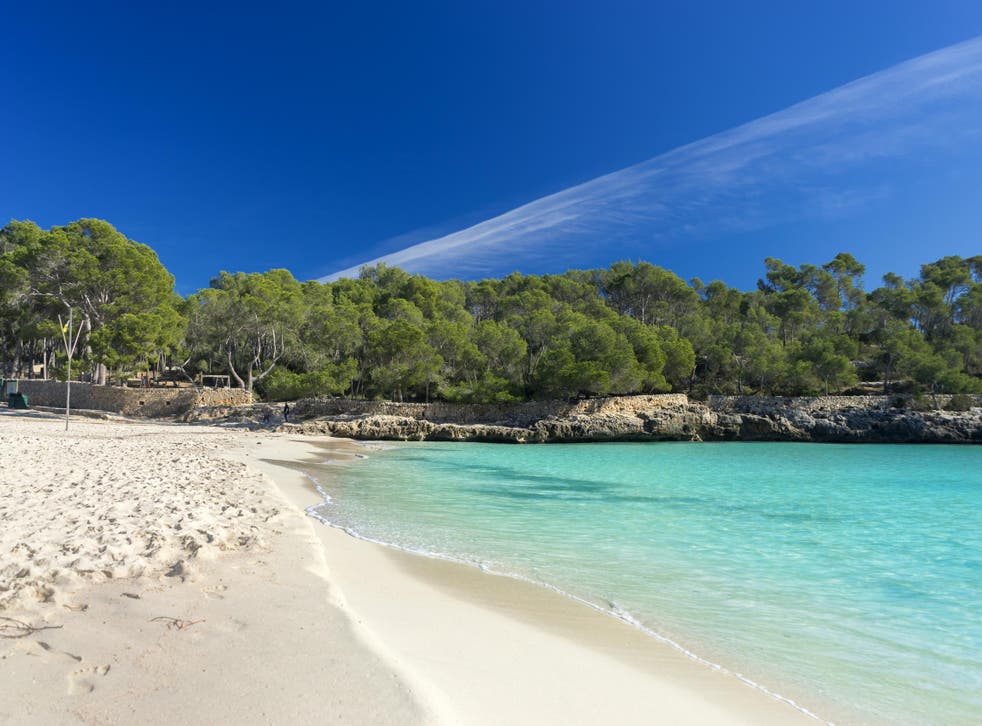 If Britain cannot agree a deal with the EU then the country risks crashing out in the spring of next year with no agreements in place. That's a pretty worrying "if" for anyone, but especially those who are booking their 2019 holiday to European destinations right now.
After all, Theresa May might argue that "no deal is better than a bad deal" but there's a lot of concern that without some sort of deal to manage travel and trade, the ports will be backlogged and the planes may not even be able to fly across Europe.
There's also the risk of 30-mile tailbacks at Dover as lorries await processing and cause enormous disruption to other road users.
None of it may happen, some of it may happen, all of it may happen. There's certainly growing concern within Europe that the UK is set to crash out and the government here is now taking steps to ensure supplies of food and medicine during a tricky initial period. If we enter into the planned transition period then we may avoid any chaos altogether.
But it is still a risk so many holidaymakers booking their travel for next year will be wondering if they would be covered in the event that a no-deal Brexit wreaked havoc on their plans.
The good news is that a no-deal Brexit is still only a possibility, not a certainty. That means that most comprehensive travel insurance policies taken out now will protect against any disruption.
A spokesperson for GoCompare says that insurance taken out before any disruption is known about will most likely protect travellers: "Providing that the issues were unforeseen, you should be covered by a good comprehensive travel insurance policy. That said, if you were to take out cover after a specific incident, say a strike for instance, became public knowledge you wouldn't be able to claim against this. It's the same principle as taking out insurance after you're already ill."
That's a message repeated by Malcolm Tarling, spokesman for the Association of British Insurers, who recommends anyone booking their break now carefully checks the clauses of their insurance policy and also considers what other protections they may have.
"In terms of cancellation cover, it's normally quite specific anyway," he explains. "The policy will list eventualities when the insurer would pay out. You're probably more looking in terms of delay and also the cover and compensation provided by air companies. There may also be Abta protection or Atol cover for your booking.
"Travel insurance will cover you on the basis of terms and conditions in the policy, for example, strikes, adverse weather, mechanical breakdown. In terms of whether Brexit causes large-scale travel disruption, cover will depend on the clauses in the policy.
"We don't know, no one knows, what will happen, but take out travel insurance because you'll need it regardless."
There's also real confusion among people planning their travel over whether their European Health Insurance Card, the Ehic, will still be valid during a transition period. That card entitles British people to receive medical treatment under the same terms as a resident of that country.
If it isn't guaranteed post-Brexit then there are some concerns that people with existing health conditions might find the cost of travel insurance rockets, as insurers protect themselves against potentially higher claims.
Simon Williams, head of travel at Compare Cover, said: "Although there is precedent for medical provisions to remain, as Switzerland is still a member of the scheme as a non-EU member, the removal of Ehic is still a very real possibility at this stage – and reminds us that appropriate provisions such as travel insurance, always need to be made."
He warns that if the Ehic were removed, travel insurance premiums would almost certainly rise in basic terms to meet increasing claim costs, adding: "It's possible that older policy holders and those with pre-existing conditions will be disproportionately affected in the process."
Whatever the political climate, it's always important advice to buy your travel insurance as soon as you've booked your travel, so that if anything unexpected upsets your plans then you are protected. However, GoCompare has revealed that in 2017, 85 per cent of the travel policies arranged via its website were for travel starting within a month. Many simply booked it on the day of travel.
Anyone travelling outside of the UK may also want to watch the currency markets as Brexit approaches. The value of the pound has risen and fallen considerably depending on the current state of negotiations, which means that leaving ordering cash to the last minute can mean spending power is left to a lottery.
FairFX chief executive Ian Strafford-Taylor says: "As negotiations with the EU continue and 'divorce issues' are agreed, there is likely to be more uncertainty for the pound as we head towards the scheduled leave date in the next nine months.
"Political uncertainty has a huge impact on the stability of currency as the past two years has showcased. It's never been more important for consumers to be aware of fluctuations and the political agenda so that they can prepare as much as possible and buy currency when the pound is at its strongest."
Brexit negotiations are intensifying and there's a great deal of uncertainty over what this will mean for anyone travelling outside of Britain next year. It's perhaps never been more important to take out protection as soon you you've booked your 2019 break.
Register for free to continue reading
Registration is a free and easy way to support our truly independent journalism
By registering, you will also enjoy limited access to Premium articles, exclusive newsletters, commenting, and virtual events with our leading journalists
Already have an account? sign in
Register for free to continue reading
Registration is a free and easy way to support our truly independent journalism
By registering, you will also enjoy limited access to Premium articles, exclusive newsletters, commenting, and virtual events with our leading journalists
Already have an account? sign in
Join our new commenting forum
Join thought-provoking conversations, follow other Independent readers and see their replies