Is yet another ISA the answer to the care crisis?
We need a solution for the poor not the wealthy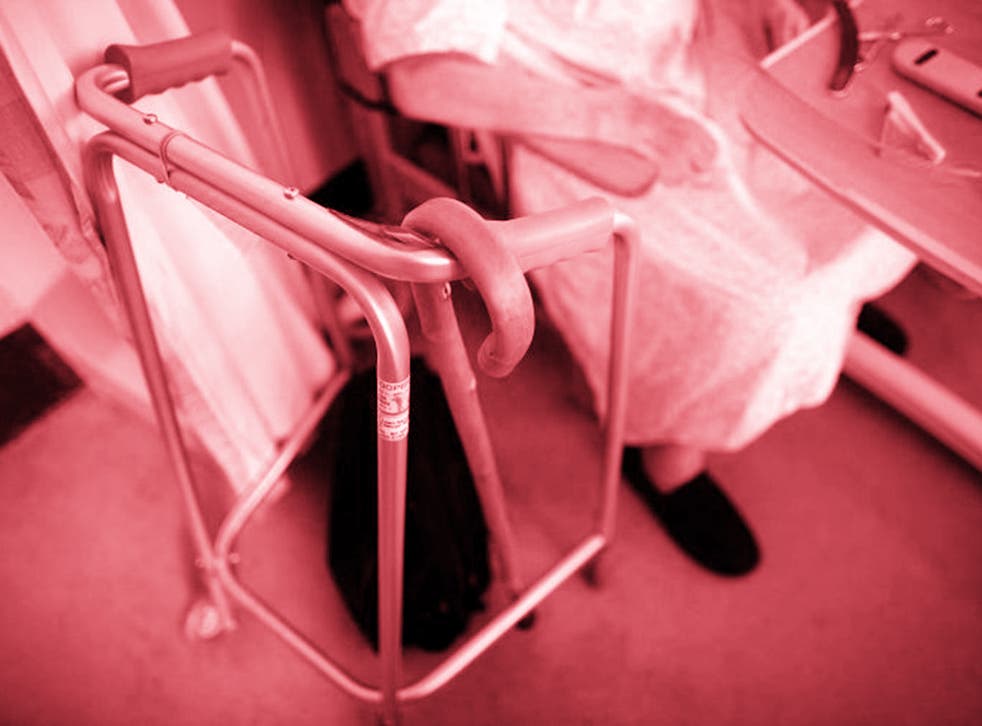 A new "care ISA" designed to help solve the country's rapidly worsening care crisis has been criticised for only appealing to those who are already well off.
The proposed ISA was revealed in last weekend's Sunday Telegraph, which reports that it would be exempt from inheritance tax (IHT) so that any unused funds would be returned to the account holder's family on their death without the tax office touching a penny.
But the threshold for IHT is £325,000, for couples it's effectively doubled and people who leave their family home to their children or grandchildren can increase their exemption to £450,000, rising to £500,000 each by 2020.
So very few people actually pay any IHT, meaning the incentive to save into a care ISA would be reserved for the wealthiest.
"The proposed care ISA inheritance tax break will only benefit a small number of people, with the vast majority unable to allocate money to pay for later life care," says Jeannie Boyle, director at EQ Investors.
"The government's approach suggests people don't save money for care because they are concerned about IHT – this isn't correct."
Elaine Roche, partner at the law firm JMW Solicitors, adds: "The introduction of a care ISA will not help the care crisis – people who are close to needing care won't have enough time to put away adequate savings, while the younger generation, who do have time on their side, are struggling to get onto the housing ladder and pay off student debt; care costs are the last thing on their mind."
Of course, we don't yet know the full details of what the government intends and more will be revealed in the autumn when an official announcement is made. But it seems that once again ISAs will be chosen as a tool for fixing a serious societal problem, whether they have the clout to do so or not.
Jam-jar ISAs
Firing up a new ISA is a popular government solution at the moment. In the last few years we've seen the Help To Buy ISA launched to fix the housing crisis, the Lifetime ISA launched to support pension saving, the Innovative Finance ISA to provide greater levels of funding to businesses and now the proposed care ISA to help with social care.
But there's already a considerable level of ISA confusion among many would-be savers. Research published in February by specialist bank Aldermore, found that only a third of people had used an ISA product during the previous 12 months, while more than three in five of those who were saving only used one kind of ISA.
This jam-jar ISA approach, where different needs are saved for into different pots, risks adding to the perceived complexity. It seems unlikely that adding another product to the pile is going to help with that.
But still the social care crisis trundles on, getting steadily harder for individuals and local authorities to manage.
More than 1.4 million people over the age of 65 are struggling without the help they depend on to carry out basic tasks, such as getting out of bed, going to the toilet and washing themselves, according to Age UK.
A green paper will be published in the autumn but it is not expected to deliver any new funding for social care for several years at least. Yet solutions are needed now, for both the current generation of older people who need help and the younger workers who are helping fund the support that is available without knowing if they will also be expected to fund their own later life care needs.
The Independent asked a number of professionals involved in care and later life financial planning for their ideas to fix the social care funding issue. Here's what they suggested.
Adult social care vouchers
John Woodward is the president and co-founder of Busy Bees childcare and was a key player in the introduction of childcare vouchers.
He is now independently campaigning for a similar initiative to help people fund their adult social care via non-taxable salary sacrifice, perhaps working alongside the proposed care ISA.
"Payments into an ISA are made after national insurance and tax deductions, and adult social care vouchers would be a system of non-taxable salary sacrifice, so there's no reason they can't work in tandem to solve the care crisis," Woodward says.
"What is needed is a practical approach that puts the individual and top quality care first. Adult social care vouchers would allow taxpayers of all incomes to set aside only what they can afford and accumulate enough over a working lifetime that they do not have to be out of pocket when they need social care, and do not have to make painful decisions such as selling their home to fund services they desperately need."
More fairness
What's most needed is clarity and consistency so that everyone involved knows what to expect, argues Chris Knight, chief executive of Legal & General Retail Retirement.
"We need more clarity over who is expected to pay for care and when – where individuals are expected to cover the cost of care and where local authorities will step up," he says. "We need clear national rules, simple enough for everyone to understand, backed up with consistent local enforcement where needed.
"We also need surety. People need to be assured that regardless of the solution that is put in place, it will stand the test of time. For that to happen, we need all the main parties to come together to agree how we tackle the care challenge.
"And whether or not this strategy includes care ISAs, it must integrate with the already significant role unpaid carers play across the UK. The informal care economy stands at the equivalent of £139bn, nearly as much as the entire UK health budget.
"This puts a huge strain on family resources – the sons and daughters who juggle their careers and caring for loved ones, or the people who so often give up work to care for relatives, sacrificing their own earning power while saving the state money."
Transforming care
One of the key issues of the care crisis is that it is funded separately to the NHS, yet when social care breaks down it is the NHS that has to accept additional patients and often keep them until and unless there is a suitable social care place for them to move to.
That puts tremendous additional strain on a struggling NHS.
Paul Roberts, chief executive of doctor-on-demand service GPDQ, says we need to transform the entire system if we are to have any hope of repairing it.
"Addressing the funding crisis for social care isn't only about finding more money," he explains. "It's critical to look at health and social care together and reconsider how the system works overall.
"Investing in new solutions for community-based primary care for the elderly and vulnerable will unlock savings around avoidable emergency admissions and unnecessarily prolonged hospital stays. These solutions involve using technology to maximise efficiency while providing fast and reliable access to a face-to-face GP when needed.
"Keeping patients in the community is not only the most cost-effective approach, it's also what patients themselves really want."
Biting the bullet
Increasing taxes and personal contributions to care is resoundingly unpopular but some commentators believe it to be the only solution.
A survey last month found that more than half of all council leaders in England want income tax to be increased to solve the social care crisis.
Matthew Wort, partner at Anthony Collins Solicitors, says: "An increase in tax could provide a long-term solution. While difficult to push through, given the precarious economic position and perceived risks to electoral prospects, the scale of the problems faced by local authorities indicate that contribution via taxation is becoming a necessity.
"Sums sitting in individuals' pensions funds and tied up in residential property should also be looked at as potential sources of funding, providing a much-needed boost to social care funding.
"Aside from fundraising, a re-evaluation of budget allocation and spending based on importance is vital. Given local authorities have greater experience of commissioning homecare, funds allocated to this by the NHS would be better handed to local authorities in a bid to improve service delivery and increase efficiency.
"There is no silver bullet for the social care crisis, but the upcoming green paper presents an opportunity for the government to step up and show true leadership on the issue."
Social care is a can that can no longer be kicked down road. A lot is pinned on autumn's green paper and on the government being able to deliver on the solutions it proposes.
Join our new commenting forum
Join thought-provoking conversations, follow other Independent readers and see their replies