Will a cashless society lead to chaos?
Recent payment tech and bank problems show how our digital future could have consequences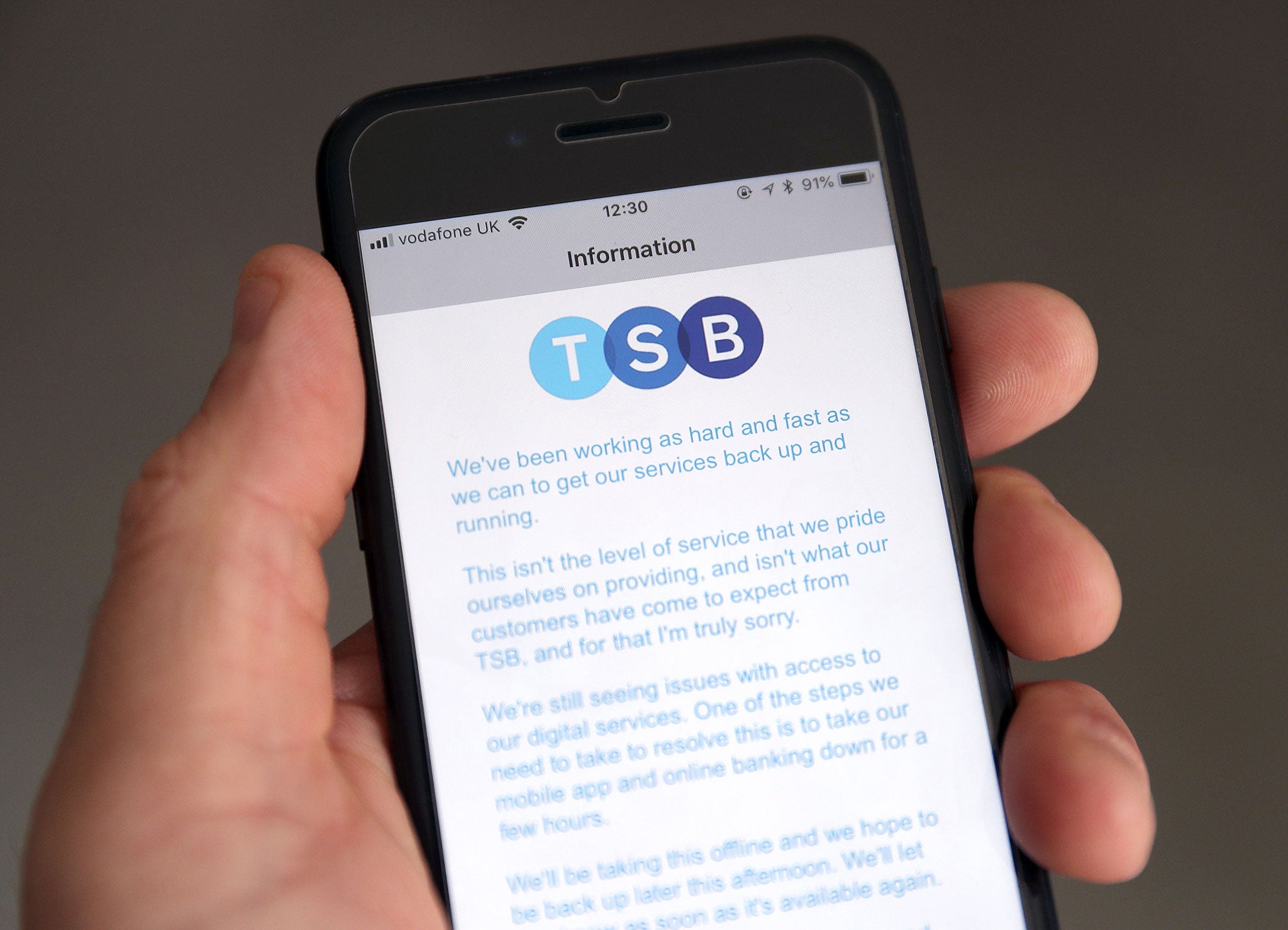 Technology is great when it works, goes the adage. Yet the past few weeks have seen some stunning examples of how bad things can get when it doesn't.
First there were the multiple problems at TSB, with some customers still claiming to have issues more than a month on from their disastrous IT switchover. The initial chaos left millions of customers unable to access online or mobile banking, while some were even mistakenly given access to other people's accounts.
The situation was so bad and so widespread that this week the Financial Conduct Authority (FCA) announced an investigation into the fiasco.
Then at the end of last week there was a Europe-wide Visa outage, leaving many customers unable to make card payments. Some of those cardholders found that their attempted transactions meant funds in their accounts were ringfenced, leaving them unable to even withdraw cash for use.
Different issues, different outcomes but one unifying problem: the tech failed and left many people with no alternative. Many bank branches are closed; many people no longer routinely carry cash. When problems arose, people were stuck.
It's possible to view this as a cautionary tale for our potential future as a cashless society. The more we rely on technological advancements, the more we will struggle when they fail.
Admittedly we're a long way from that future just now. A new report from Paysafe, which processes payments, shows that cash continues to thrive as the most common form of payment with 88 per cent of people using it in the last month at least.
However, 62 per cent of UK consumers carry less cash than they used to. In 2017 the average amount carried was £33; that has now fallen to £21 in 2018. When technology goes wrong, hard cash is often the easiest way to make basic transactions but we're carrying much less.
While a lot of the cashless technology is being developed by agile new fintech firms, some commentators suggest that relying on modern technologies that are tethered to banks' old, existing infrastructures is risky.
Pinar Ozcan, professor of strategy at Warwick Business School, says: "On one hand, new technologies such as voice and face-recognition and retina-scanning make it possible for us to secure our identity better than we could with passwords.
"On the other hand, most of us trust an established bank with our money, not realising that these banks' IT systems date back to the 1970s and they have not updated these systems significantly since then, precisely due to the fear of the system breaking down in the process. What we experienced with TBS is an example of such a nightmare scenario."
It is unlikely that customers caught up in these difficulties will be left to suffer the consequences with no recompense.
Michael Hatchwell, partner at Child & Child, Globalaw, says: "If a bank has been negligent to its customers there may be a case for recovery of losses suffered by customers.
"Certainly it would be sensible if only for publicity and credibility reasons for the bank to cover any late payment charges and interest charges arising or other loss a customer suffers because its systems malfunction."
But should we all be more wary of the drive towards digital? Certainly a lot of people are. A recent survey from international law firm Osborne Clarke showed that 79 per cent of the 2,000 people surveyed said they worry they would be sharing too much data if cash were entirely replaced by mobile payments.
Yet that doesn't stop us embracing new technologies and new conveniences. Nor should it, says John Trueman, chief executive of Quadranet Systems: "Technology allows consumers to have a myriad of different payment methods. Whilst last week's situation was frustrating for many, it's ultimately much like when a Tube line is stopped, passengers will simply find another route home. If one card payment system fails, most consumers can just pick out another card."
Consumer appetite for the convenience and ease of various digital options or contactless options, such as the ability to pay with their phone, shows no sign of diminishing because we see incredible convenience in so many other aspects of our financial lives.
Lucie Greene, worldwide director of the Innovation Group, says: "Consumers are expecting the seamless, efficient, mobile-first and digital experience they already get from online retailers such as Amazon in their banking."
This means that failures like the issues at TSB or even with a global player like Visa could simply mean customers turn away from the provider rather than from the tech.
"Banks that fail to invest, deliver and get ahead of technical innovation will quickly fall behind, especially as the market is being disrupted by a wave of new innovative banks, financial products and platforms that are extremely advanced," says Lucie Greene.
The Innovation Group boss adds: "This is coupled with younger consumers showing an appetite for alternative banks and generally less beholden to institutions."
"The stewards of our data will also be under more scrutiny as a cashless society makes the minutia of our financial habits recordable and analysable. Already Equifax has lost consumer trust after data breaches.
"Facebook moving in to messenger payments and its recent data breach woes are now well storied. As we move into a digital era, banking efficiency, but also privacy and transparency will become the key tenets of successful brands."
Marc-Alexander Christ, co-founder of mobile payments company SumUp, says the most important thing is that customers' security is protected.
"As always with technological advancement, convenience and practicality will win out," he says.
"Our job, and that of others trusted with making these services possible, is to put the security of card transactions at the very forefront of each process and decision we take.
"Even with the extremely rare prospect of a service disruption, criminality, confusion, and corruption are far more prevalent in a world where 'cash is king'. A world of cash is not safer than one where transactions are protected by end-to-end encryption, fraud-preventing technology and a digital receipt that won't fall out of your pocket."
Certainly the less physical cash we use, the harder it is for criminals to move their money around without leaving a trail.
Trueman says: "Governments are encouraging a cashless society to increase tax take by disabling the black economy. The cashless economy means money has an audit: we know where it came from and where it's going to. It's in all taxpayers' interest to ensure we all take the strain."
Ultimately, we're growing increasingly accustomed to the convenience and speed of a variety of fintech and, of course, cash isn't without its inconveniences.
Christ concludes, "The access to cashless payment methods is overwhelmingly empowering businesses and customers, in ways not previously possible.
"The exchange is that we embrace a new normal where we rely on modern technology, instead of the 'temporarily out-of-order' ATM and frustrating 'cash only' signs."
But the new normal has new challenges too. And as the recent disruptions have shown they can have a far wider reach than one or two ATMs.
Join our commenting forum
Join thought-provoking conversations, follow other Independent readers and see their replies