Government plans to raid £500m in 'forgotten' pension funds for charity
Experts call for a rethink on 'dormant asset' expansion plans that would see people's personal retirement money and other investments seized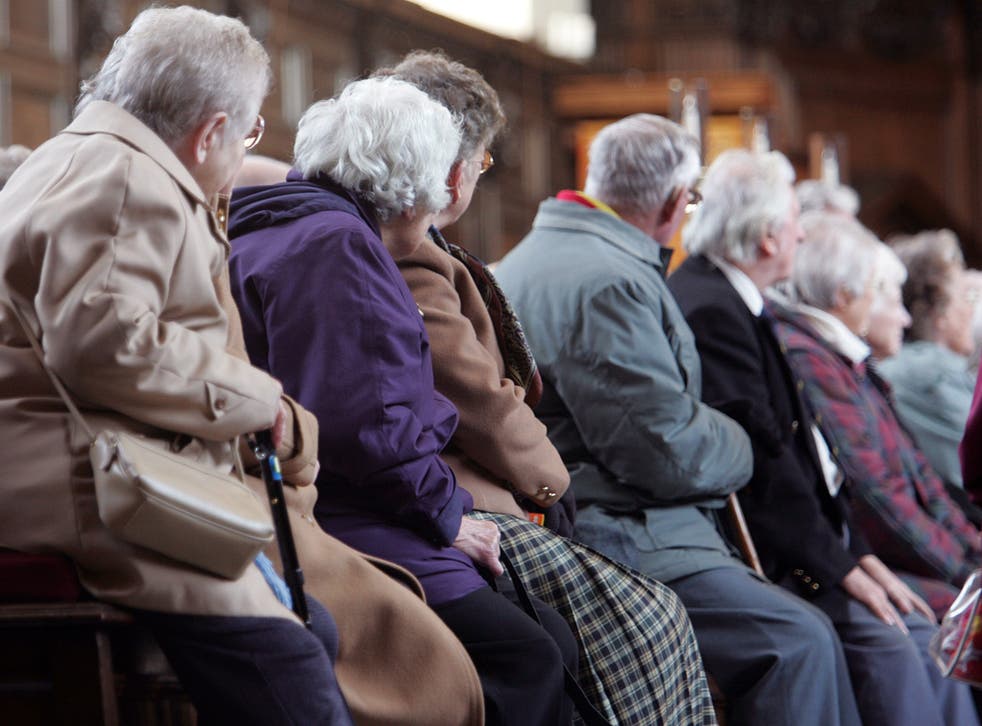 New proposals that would see 'dormant' pension pots raided by the Government for charity have been slammed by retirement funding experts.
Following a successful scheme that began in 2011, Tracey Crouch, Minister for Sport and Civil Society, has now announced proposals to extend the dormant assets scheme to a wider range of financial products including pensions, insurance, securities and other investments.
The scheme has so far seen more than £1bn raised from bank and building society accounts that have been inactive for more than 15 years.
The plan could mean £400m to £500m is initially released from these kinds of dormant account, with a further £50m expected to become officially dormant every year thereafter.
Administered by the Big Lottery Fund, charities that have benefited so far include those caring for the homeless, disadvantaged young people and local charities.
While it is still unclear what types of products might be included in the scheme, the proposals make clear that assets would be absorbed by the scheme only after attempts had been made to reunite individuals with their money.
Further protection was also carefully highlighted in the plans, including, as per the existing scheme, that "customers should be able to reclaim any asset transferred into the scheme in perpetuity" and "no customer should be disadvantaged by having an asset included in the scheme."
Under the current legislation, customers are able to reclaim the amount that would have been due to them had a transfer into the scheme not happened. The Government does not propose to make any amendments that would alter the principle of full restitution.
But experts, including two former pensions ministers and the current shadow pensions minister warn that treating long-term pensions savings in the same way as everyday bank accounts is a mistake.
While they were quick to make clear that they didn't have a problem with the principle of supporting good causes with genuinely abandoned funds, pensions are often ignored for years by those planning to still use the money in a way that bank and building society accounts aren't.
People do come back to find them, warned Baroness Ros Altmann, pensions minister under David Cameron.
"The main issue is to ensure that, before any assets are used, proper checks and efforts have been made to contact the owner and allow them to come forward," she said.
But helping ensure people who have carefully saved their cash – often in several different schemes as they have changed jobs – are reunited with their money as required is only one issue facing the plans for expansion.
"Although the principle appears to be sound, pensions are long-term assets, and as such are very different from 'cash' assets held in banks and building societies," warns Kate Smith, Head of Pensions at Aegon.
"Pensions are invested in fluctuating investments, which means unlike cash, the value will change.
"It's common for people to save in a pension, and then not touch it for many years until they come to retirement, or even into later life. It's therefore difficult to set an arbitrary term of say 15 years as a meaningful way of describing pension assets as dormant.
But she was also sceptical about the amounts the plans would raise from dormant pensions and warned that this is not the right time to start interfering in the way pensions funds are treated.
"The reality is that pension providers already make considerable effort to reunite individuals with their pensions. The introduction of pension dashboards in 2019 [in which consumers will be able to see all their pensions savings in one place] will also help individuals find long-lost pensions. This should reduce the number of pension dormant pots and the Government should therefore wait before legislating.
"The current dormant asset scheme states there should be no customer detriment and individuals are able to reclaim any transferred assets in perpetuity. The scheme would need to ensure it held enough assets for individuals to reclaim their pension, perhaps with solvency standards similar to those for Prudential Regulation Authority (PRA) regulated firms. The government should be consulting widely with the pension industry to devise a workable solution."
Join our new commenting forum
Join thought-provoking conversations, follow other Independent readers and see their replies