Child Maintenance Service to replace Child Support Agency - but is it better?
Reforms to the vexed question of child support payments by absent parents mean extra charges for both sides. Neasa Macerlean reports
Neasa Macerlean
Friday 08 August 2014 23:33 Comments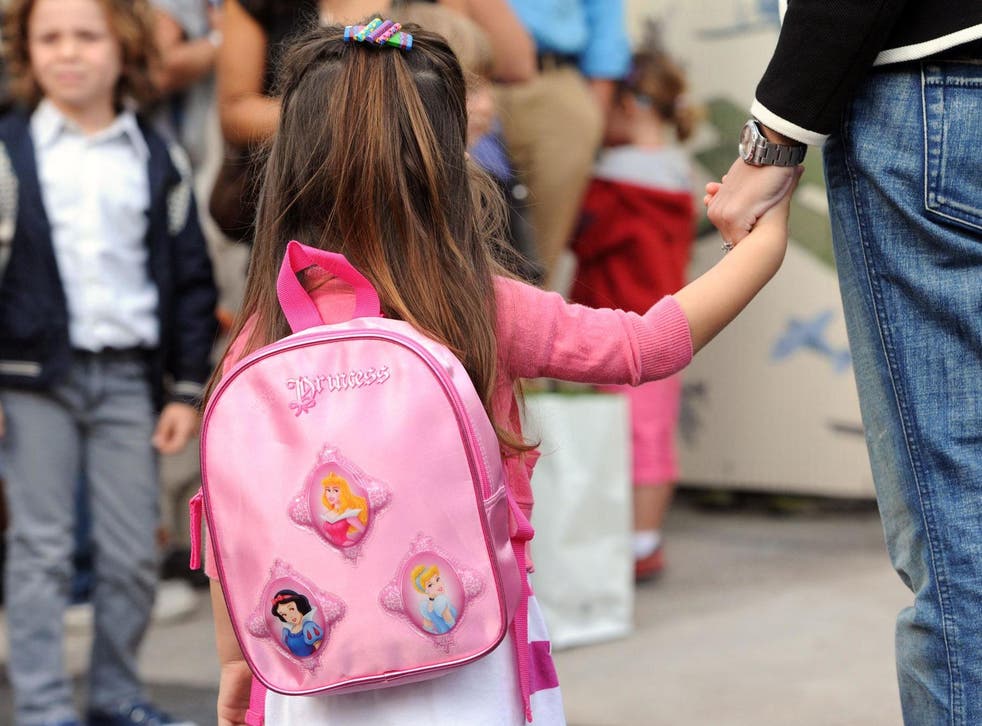 Controversial new charges come into place on Monday morning that have the power to affect the finances of nearly two million children from broken families.
The charges are designed to act as a disincentive for parents to use the government system, the Child Maintenance Service (CMS), as a means of transferring maintenance payments between them. By making their own private arrangements instead, fathers (the NRPs, non-resident parents, in 95 per cent of cases) would avoid paying an extra 20 per cent charge on top; and mothers (the PWCs, parents with care, in 95 per cent of cases) would escape a 4 per cent deduction charge on the maintenance they would otherwise receive.
At the moment there are an estimated 2.5 million separated families with children in the UK. Some 1.4 million of these are outside the Department for Work and Pensions system, either making their own arrangements, going through the courts or just cutting off contact.
Monday's move to charging is the latest piece in the jigsaw of a new system that uses various techniques to encourage independence from the state by parents. The old, somewhat notorious Child Support Agency (CSA) is being phased out, and the new Child Maintenance Service (CMS) – still somewhat controversial – is being phased in. The Department for Work and Pensions minister implementing the scheme, the Liberal Democrat Steve Webb, was a professor of social science before entering Parliament – and he is also responsible for the gigantic social experiment of auto-enrolment in the pensions world. That pensions revolution is proving far more successful than most experts predicted – and some 9 million employees are expected to start paying into a pension or to increase their pension contributions as a direct result.
But can the man who became a professor at 30 also achieve sparkling results with the finances of the nation's one-parent families?
Janet Allbeson, also a social policy expert, is not sure. Based at the single-parent charity Gingerbread, she says of the department: "They see the charges as behaviour modification. This is very much an experiment."
But some elements in the new scheme are welcomed by everyone. Free online accounts – rather like online bank accounts – began to be set up for parents in the last few days. They show amounts due, payments made and other basic information. "It sounds like that is going to be quite a useful service," says Ms Allbeson.
Another improvement is that the NRP's income information is picked up automatically, and much more speedily, from Her Majesty's Revenue and Customs (HMRC), meaning that payments can be calculated in most cases "in days, rather than weeks", according to the CMS. This income data is also updated automatically each year, another innovation – and it appears that over half of PWCs on the new system have received an annual increase in line with the pay rises their former partners are getting.
Throughout Britain the CMS is running 17 pilot projects to help parents to negotiate and come to sustainable agreements themselves. These include a nationwide online service from Relate, a scheme for teenage parents in the Midlands, and "parenting apart" classes in Wales. Results of the two-year programme are being evaluated to see which projects work best. But Mr Webb believes that good outcomes – including more harmonious relationships between the parents – are already raising the quality of life of some children.
Among the anecdotal evidence coming through, he cites: "Little Johnnie is suddenly doing better in his maths tests." He also gives the example of a mother who is now less stressed but who had stamped, in her frustration, on the mobile her daughter used to ring her father.
Nevertheless, many PWCs will be very anxious about the new system. "A lot of people are worried about charging, about having to start all over again," says Ms Allbeson. Couples who were in the old system are now being transferred into the CMS, and all new cases go straight into the CMS. When old cases are transferred, the NRP is given a fresh chance to pay directly, so avoiding the 20 per cent charge. In the case of unreliable NRPs, many mothers are weary and anxious at the idea that he simply will not pay and that she will have to endure months of non-payment before the CSA's enforcement powers can be used to try to make him pay.
There is also a £20 fee which is paid, mainly by the PWC, to get the initial calculation done. This fee is waived for PWCs who are the victims of domestic abuse by their partner. Getting that calculation done can be extremely useful, says Gingerbread. For instance, many PWCs who had a "Nil Assessment" on maintenance due under the old system are having their cases closed down by the CMS at the moment. But the basis of calculation has now changed, and these PWCs might qualify for a payment now even if they were deemed ineligible before.
Ms Allbeson says: "A lot of people [PWCs who are told their cases have been closed] are likely to give up even though the Department acknowledges that a third of people who have Nil Assessments would get more if they applied to the new service."
She urges those PWCs to persevere and to pay £20, if they can afford it, to request a new calculation. "A lot of [CSA] assessments are out of date," she adds.
Similarly, Gingerbread wants PWCs to know that they can ask the CMS to look again at calculations which might be understated.
A significant minority of NRPs are not employees, but are self-employed or have set up companies through which they work. In these cases, there is some scope to understate their earnings in order to reduce maintenance assessments.
"If the PWC has reason to think that the gross earnings figure isn't the whole figure they can request that the Department for Work and Pensions get the 'self-assessment' data [more detailed information on income]," says Ms Allbeson. "A lot of people won't know that – but that is what they should do."
Addressing the issue as to whether mothers are entitled to feel aggrieved about the 4 per cent reduction they face, often because of no fault of their own, Mr Webb says: "It's never about fault."
He accepts that the 4 per cent goes to defraying the CMS's costs, but continues: "For that 4 pence in the pound you are getting a much better service. This will improve people's quality of life."
For her part, Ms Allbeson points to a recent National Audit Office review of the new scheme, and its first 44,000 cases, which shows that nearly a third (29 per cent) of NRPs are paying nothing, nearly two-thirds (65 per cent) are paying under 90 per cent of the full sum due, and just over a third (35 per cent) are paying over 90 per cent of what they owe.
These early results fall rather short, she feels, of the "the big talk" that the department has talked about its new IT and the system overall.
If both Mr Webb and Ms Allbeson are broadly right in what they say, that suggests the new scheme might be better in certain ways than the old one but that it has a way to go before those 1.5 million children have the right amount of money coming into their houses to support them.
Mother's struggle: payments won't avert poverty
Victoria's children finished the last term going to school in trainers rather than the regulation black shoes. "They are wearing school uniform that is too small," she adds. "They can't go on school trips. And my son lost his glasses but they cost £50 and I had to tell him to wait before we can get a new pair."
A professional working woman, Victoria is now running up monthly debts of £400. That happens to be the same amount that her ex-partner of 14 years and father of her three children should be paying to her in child maintenance if he declared his true income.
The couple split up two years ago. When it came to the finances, she felt sure that he would avoid paying if she did not use the Child Support Agency. "There was no other choice," she says. It took seven months before money began arriving. The CSA had the money deducted from his pay. But, she says, he resented the deductions and went self-employed to avoid them.
Still involving the CSA, she managed to get monthly payments of £250 from him. She thinks that he understates his income to keep the payments down.
Now that the system is changing, she dreads what will happen. He will be charged 20 per cent and she will lose 4 per cent of the maintenance in charges.
"It's going to affect our relationship because he resents the idea that he should be charged," she says. "We are sinking into poverty. The Government should not be charging us for this. Please listen, Mr Cameron."
Register for free to continue reading
Registration is a free and easy way to support our truly independent journalism
By registering, you will also enjoy limited access to Premium articles, exclusive newsletters, commenting, and virtual events with our leading journalists
Already have an account? sign in
Join our new commenting forum
Join thought-provoking conversations, follow other Independent readers and see their replies