How to cure a Christmas debt hangover
Tired? Emotional? Painfully aware of a financial headache? Time to address the debt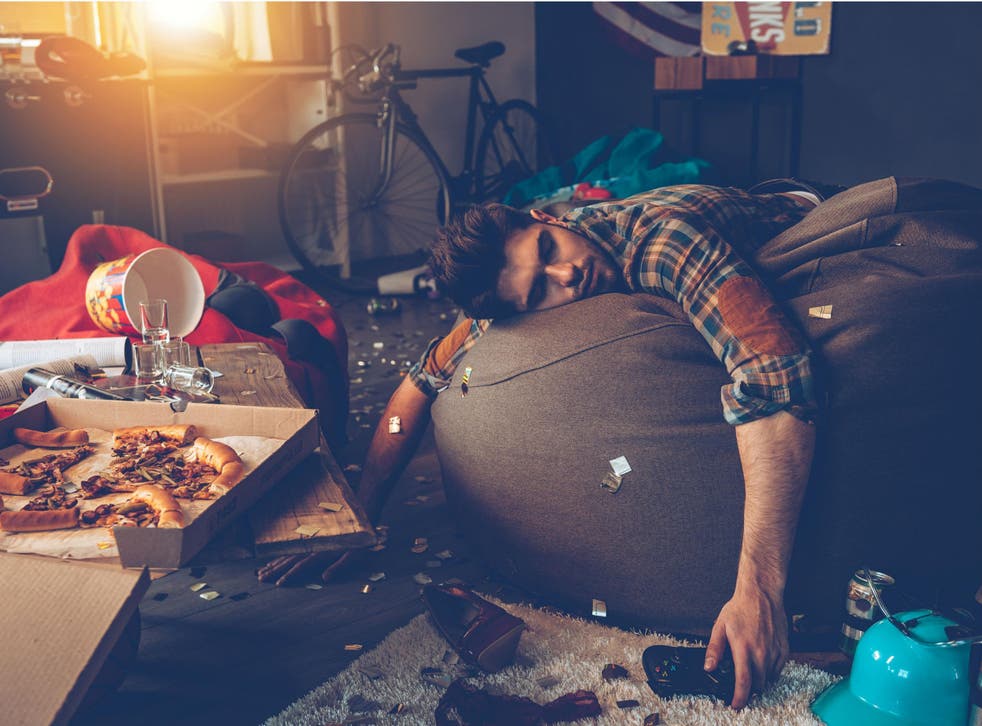 You had a great Christmas. You enjoyed picking the best gifts for the people you love, you ate and drank well, and you caught up with friends and family you haven't seen for ages.
But somewhere between the Christmas day nap and sales browsing came the creeping realisation that your finances are about as healthy as your liver right now.
The numbers are hard to pin down, but while many suggest each adult spends around £550 on Christmas, the total for each household in total could have topped £2,795 according to research from myvouchercodes.co.uk.
Almost 80 per cent of working Brits admit to going over budget at Christmas, resorting to credit card, overdraft and other credit to see them through.
But we'll still be paying for it well after the tree has dropped its final needle and we've exchanged every last unwanted gift. On average, we'll still be paying it off at the end of April.
And that's just the debt we've run up for Christmas.
By October, the Bank of England revealed consumer credit was rising by £900m a month, including a rise in credit card borrowing of £400m. That means outstanding credit card debt alone now comes in at £72bn.
Despite recent headlines about increases in average wages, the insolvency trade body R3 believes household cash is so tight that one in five British adults would struggle to pay an unexpected bill of just £20 without help.
So if we probably can't pay off everything we owe in one liberating lump this January, how can we manage our debt hangovers so they don't turn into a chronic headache?
1. Be sure
Whether you've only get a couple of hundred pounds to clear or several thousand, it's always worth starting with what you have.
Over ambitious plans to repay at the cost of all else, including – in extreme cases – your physical and mental health, often fail spectacularly. They could leave you in a worse position than you started in if you have to borrow yet more money by the end of the month because you've thrown more than you could afford to at a debt in the first few optimistic days of that month.
Make a budget and review it to help work out how much you have left over each month and how much you can truly afford to pay off.
The impartial Money Advice Service provides a free online budgeting tool here.
A clear budget will also help you keep within your spending limit. The average household spent £900 more than it brought in as income last year. And if you already have debt, you can't afford to increase it any more, even temporarily.
2. Prioritise
If you've been struggling with debt for a while, you may find you owe all sorts of businesses, lenders and even government departments money. But you still only have one pot of disposable income to work with.
You'll probably have tried your best to pay all off them off as much and as quickly as you can, and you may not have managed it.
But the consequences of paying some bills are far more significant than others.
The debt charity StepChange, for example, advises debtors in England and Wales to focus on any mortgage or rent arrears, council tax, child maintenance, magistrates court fines, tax and national insurance, CCJs, TV license, hire purchase/log book loans, gas and electricity and telephone debts.
Find out more about prioritising debts here.
When you've got your bases covered, work out which debts cost you the most in fees and charges, including the interest rate and work to pay them off or move them to a cheaper facility as soon as possible.
3. Manage your debt
List every debt you have – including long-term loans like mortgages – alongside the cost of that debt. This should include interest rates, arrangement fees and ongoing charges.
Don't forget to include varying debts like overdrafts – still an expensive way to borrow money despite a recent crackdown on extortionate fees.
Re-order them in terms of those costs and work to either pay off or move them to cheaper deals as soon as you can.
Sadly that may not be as easy as it used to be. For years, those with unsecured debts on credit cards could play the switching game – bouncing outstanding debt from one interest free, low fee transfer deal to another.
Understandably, January was always a bumper month for those deals. In the last four years, credit specialists TotallyMoney calculated more than 2.6 million balance transfer transactions worth a total of £6bn were made in the first month of the year alone.
"Last January was the busiest in 12 years with £1.63bn switched in 31 days – it will be interesting to see if the trend continues next month," says Alastair Douglas, CEO of TotallyMoney.
"At the start of 2017 there were 10 major credit card providers offering 0 per cent interest terms of 40 months or more, now the market has slumped and there are just two lenders with deals over 30 months (MBNA and Post Office).
"It seems that providers are falling out of love with ultra-long zero per cent cards and if the trend continues over the next 12 months, some consumers will become increasingly anxious if there's no longer a healthy stream of 0% offers to help them plug the hole in their finances.
4. Get help
If you are facing a problem debt mountain that isn't being whittled away despite your best efforts, it's time to get support.
Time and time again debt advisers say people don't seek help early enough. They battle away in isolation, risking the health and wellbeing of themselves and their household, when there are solutions for even the most complex and indebted circumstances.
There are options for every situation. These range from personalised advice on the above steps to debt consolidation, agreeing an individual voluntary arrangement with your creditors to pay off a reduced sum over a fixed length of time, or even writing off your debts altogether.
The government is also aware of the mounting personal debt crisis and has announced new steps for those in financial trouble including a new 'breathing space' procedure and a Help to Save scheme.
If you have debts that you are worried about – of any size - get in touch with a debt charity such as Stepchange.
5. Shore up your future
Once your immediate money matter are back under control, it's time to rebuild the foundations for your financial future.
Check your current credit score with one of the many free-to-use services now available and, crucially, keep checking it. Do the same with your budget. With your debts under control or even cleared, build an emergency fund first of all that would cover your monthly costs for at least three months. That way, the risk of falling back into debt in 2019 and beyond shrinks dramatically.
Register for free to continue reading
Registration is a free and easy way to support our truly independent journalism
By registering, you will also enjoy limited access to Premium articles, exclusive newsletters, commenting, and virtual events with our leading journalists
Already have an account? sign in
Register for free to continue reading
Registration is a free and easy way to support our truly independent journalism
By registering, you will also enjoy limited access to Premium articles, exclusive newsletters, commenting, and virtual events with our leading journalists
Already have an account? sign in
Join our new commenting forum
Join thought-provoking conversations, follow other Independent readers and see their replies