'Contactless' fraud cases double in 10 months
Should you be worried?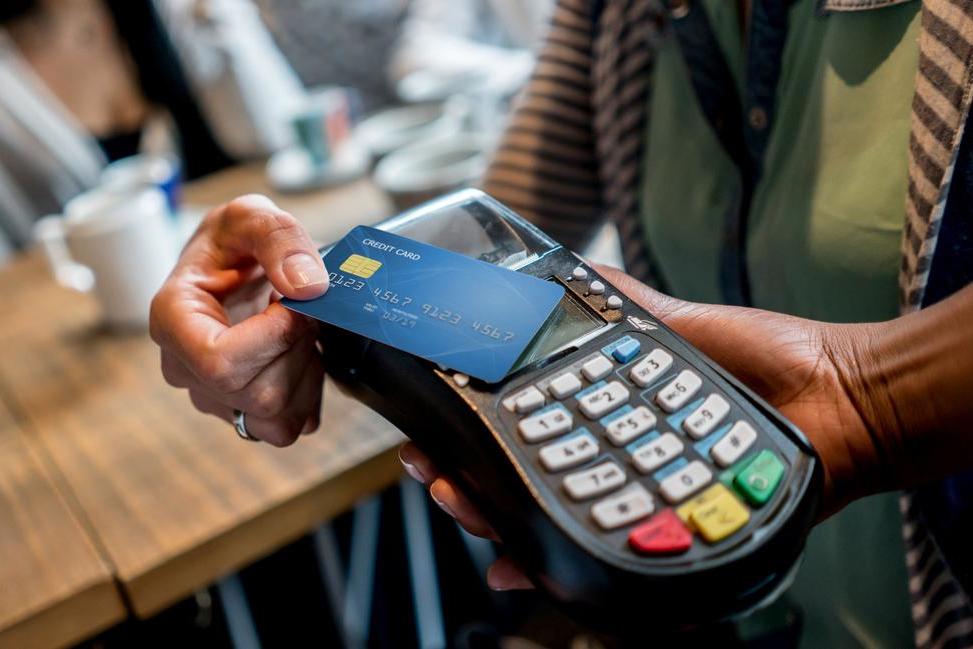 Data quietly released this week shows the instances of thefts relating to contactless cards doubled in just 10 months last year, according to Action Fraud, the national reporting centre for fraud and cybercrime.
Up from 1,440 cases worth £711,000 over the same period in 2017 to around 2,740 cases worth almost £1.8m in 2018, the average amount stolen last year was more than £650. One case investigated by police reported a £400,000 loss after a card was used multiple times.
The 2018 cases, recorded between April 2017 and January 2018, represent more than half of all the reports of contactless-related fraud investigated by the City of London Police alone, which runs Action Fraud, since 2013.
Between April 2013 and March 2014, the force recorded just 31 contactless-related cases, with losses of just over £5,000.
Meanwhile, the number of fraud cases relating to other cards and online bank accounts have remained broadly consistent each year since 2013.
Card carrying
So should we all cut up our contactless cards for fear of criminals brushing past us on the bus with a card reader in their pocket and helping themselves to our money?
UK Finance, the professional body that represents the finance, banking and payments-related industry, is keen to dispel panic over the figures, not least, it notes, because these cases include those that simply include the word "contactless" in the report and the fraud may have nothing to do with the contactless function itself.
But the organisation's own data shows that in the first half of 2018, the levels of contactless fraud, including through mobile devices, were far higher than Action Fraud's latest figures – at £8.4m worth.
It still doesn't think we should be concerned though.
Compared with total spending of £31.9 billion over the same period, "this means the level of contactless fraud is just 2.5p in every £100 spent, the same as it was in the first half of 2017," a UK Finance spokesperson said.
"This is far lower than overall card fraud, which is 7.2p in every £100 spent."
Contactless card fraud currently accounts for about 3 per cent of all card fraud, he said.
"Contactless fraud is low with robust security features in place in every card," he added. "No contactless fraud has been recorded on cards still in the possession of the original owner.
"Customers are fully protected against any losses and will never be left out of pocket in the unlikely event they are the victim of this type of fraud, unlike if they lose cash."
Skimming
In other words, all the verified cases of fraud involving contactless cards occurred when the card had been taken from or lost by its owner and used to make contactless purchases. The truth is that the bus skimming scenario is pretty unlikely.
Despite the rumour mill's best efforts and at least one image circulating on social media that seemed to suggest the opposite, UK Finance asserts that there have never been any verified reports of fraudsters taking money from someone's contactless card just by bumping into them in the street or on public transport.
If you were criminally inclined, you'd struggle to simply "steal" cash from a contactless card as all money must go through a card system.
You must have a retail account to get any money from a card payment, there are security checks before those accounts can be set up and new accounts are continuously monitored for any suspicious activity.
As every card payment is fully traceable, right through to the recipient account, the person receiving the money could be easily identifiable if any fraudulent activity was reported.
Plus, of course, a contactless card must be used in a specific way to work. That means it can only be a few centimetres away from the card reader and not near any metal objects, like keys and mobile phones, or any other contactless card.
Don't be a victim
By the end of 2017, there were nearly 119 million contactless cards in circulation. With the number of contactless payments made in 2017 also almost doubling to 5.6bn, almost two thirds of Britons now use contactless payments.
UK Finance expects 36 per cent of all payments across the UK to be contactless by 2027.
Advice on how consumers can protect themselves from becoming the victims of fraud, including thefts from contactless cards, can be found at Take Five to Stop Fraud.
Join our commenting forum
Join thought-provoking conversations, follow other Independent readers and see their replies