End of Covid protection looms for renters
Will the government step up again before it's too late?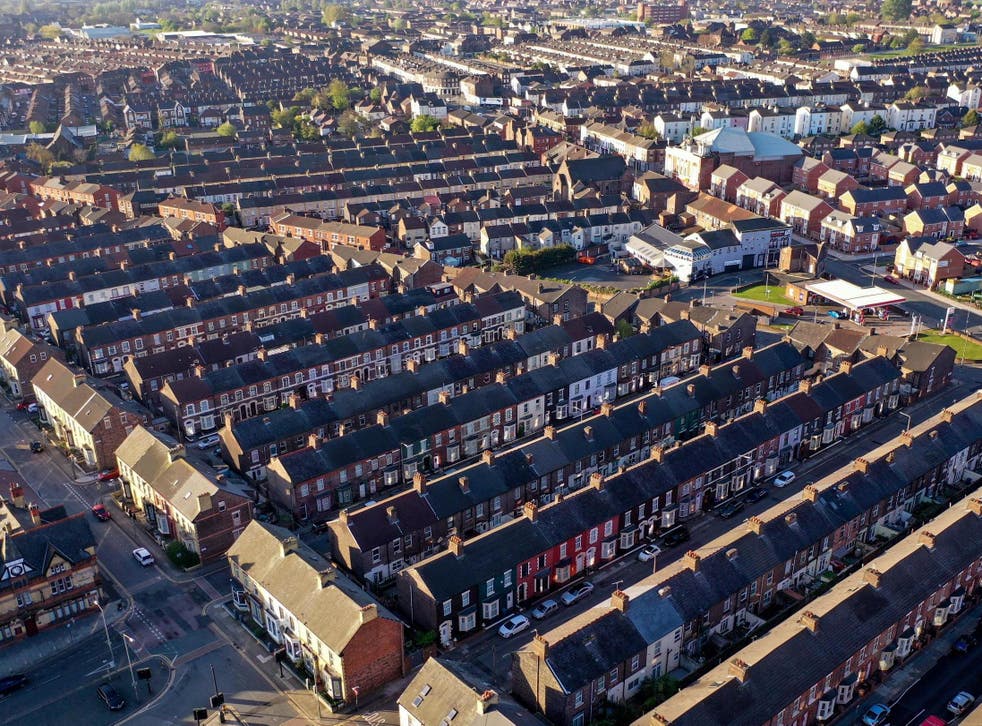 This pandemic hasn't been easy on anybody. Despite the many supportive measures put in place, rocketing numbers of people have claimed unemployment benefits and many of us wonder just how much further our savings will stretch.
But one group who remain particularly vulnerable to economic shocks is renters. They have been unable to access anything equivalent to the mortgage repayment holidays open to homeowners, a scheme that has now been extended to October.
Instead, they have had protection from one straightforward rule – a ban on evictions.
"There are 9 million households in Britain renting from private landlords, the council or a housing association, and many of them have suffered a financial blow due to the coronavirus crisis," says Salman Haqqi, personal finance spokesperson at the website money.co.uk.
"The government passed an emergency law in March that restricts landlords from evicting their tenants over the next three months, but this buffer period expires on 25 June."
Although ministers have said they will look to extend it, no formal announcement has yet been made, leaving tenants unsure what their rights may be.
During the last few months, landlords have been able to apply for mortgage holidays just like homeowners but it has been at their discretion whether they offer their tenants any help.
Many have, of course. The National Residential Landlords Association (NRLA) surveyed more than 4,500 landlords and revealed that 90 per cent of those who had been asked for support by their tenants had responded positively. And of those surveyed, 44 per cent had been asked for help by at least one tenant.
So, many landlords are doing what they can to help but the fact remains that private tenants have had to rely on landlords' good nature and ability to help, which is not a comfortable financial position to be in.
However, unless the government extends this scheme or puts new rules in place to protect renters, then many face a cliff-edge in protection on the 25 June when the temporary pause ends.
One month to go
Dame Gillian Guy, chief executive of Citizens Advice, says: "In the midst of this pandemic, it's not right that renters should face the looming threat of eviction. With millions of people out of work and millions more on reduced incomes, it is a real struggle for many people to pay their rent.
"The government said no one should be forced out of their home because of coronavirus. It's now time to stand by that promise and protect renters from the prospect of long-term debt or homelessness."
Dan Wilson Craw, director of Generation Rent, believes renters should have the same reassurance as mortgage-holders that they are safe in their homes.
He says: "More than half of renters have lost income and the moratorium on evictions has just one month left to run. The government has committed to preventing anyone losing their home as a result of the pandemic but we're still in the dark about what comes next."
Unsustainable debt
It may seem that the obvious right thing to do for tenants is to extend the no-eviction period in a similar way to the extension to the mortgage holiday scheme.
However, there is currently no official guidance for what landlords should consider offering. The NRLA says its members are offering tenants different forms of help, including rent reductions or deferrals, rent-free periods or early release from tenancies.
But that help itself could mean that some tenants are racking up large bills in deferred rent payments. Mortgage holders may be able to repay their payment holidays over the years most have remaining on their debts. Tenants may have just months to repay, depending on what they have agreed.
Dan Wilson Craw says: "Landlords can benefit from the mortgage holiday too, and resume payments at the same level by extending the term of their loan. But there is still no obligation for them to pass on any of this to struggling tenants who remain liable for the full rent.
"The government must insist on conditions to this scheme to prevent renters racking up unsustainable debt to their landlord."
Financial pressure
Of course, landlords are not immune to the financial fallout of Covid-19 any more than their tenants are.
Salman Haqqi adds: "It's worth bearing in mind that landlords may also be facing financial pressures if they need to make mortgage payments on their property, and tenants should continue to pay their rent if they can afford it.
"If tenants have seen a significant decrease in income – and are unable to come to an agreement on a payment scheme with their landlord – there is help out there."
A good place to begin is with Shelter, which has created a template letter tenants can use to negotiate with their landlords. And Citizens Advice has a guide to the benefits available during the crisis, including those that help with housing costs.
It may be that the government is drawing up plans to extend the help on offer to renters but until it does, tenants don't know if they will be protected.
YouGov research commissioned by Nationwide shows that more than a quarter of renters are worried they won't be able to meet their rent payments and 18 per cent are scared they will lose their homes.
The anxiety caused by the virus is profound but it may be equalled by the anxiety caused by the financial uncertainty.
Register for free to continue reading
Registration is a free and easy way to support our truly independent journalism
By registering, you will also enjoy limited access to Premium articles, exclusive newsletters, commenting, and virtual events with our leading journalists
Already have an account? sign in
Register for free to continue reading
Registration is a free and easy way to support our truly independent journalism
By registering, you will also enjoy limited access to Premium articles, exclusive newsletters, commenting, and virtual events with our leading journalists
Already have an account? sign in
Join our new commenting forum
Join thought-provoking conversations, follow other Independent readers and see their replies