Crucial steps to mind the gap-year obstacles
People taking 12 months off to travel before starting further education must plan carefully to avoid going into debt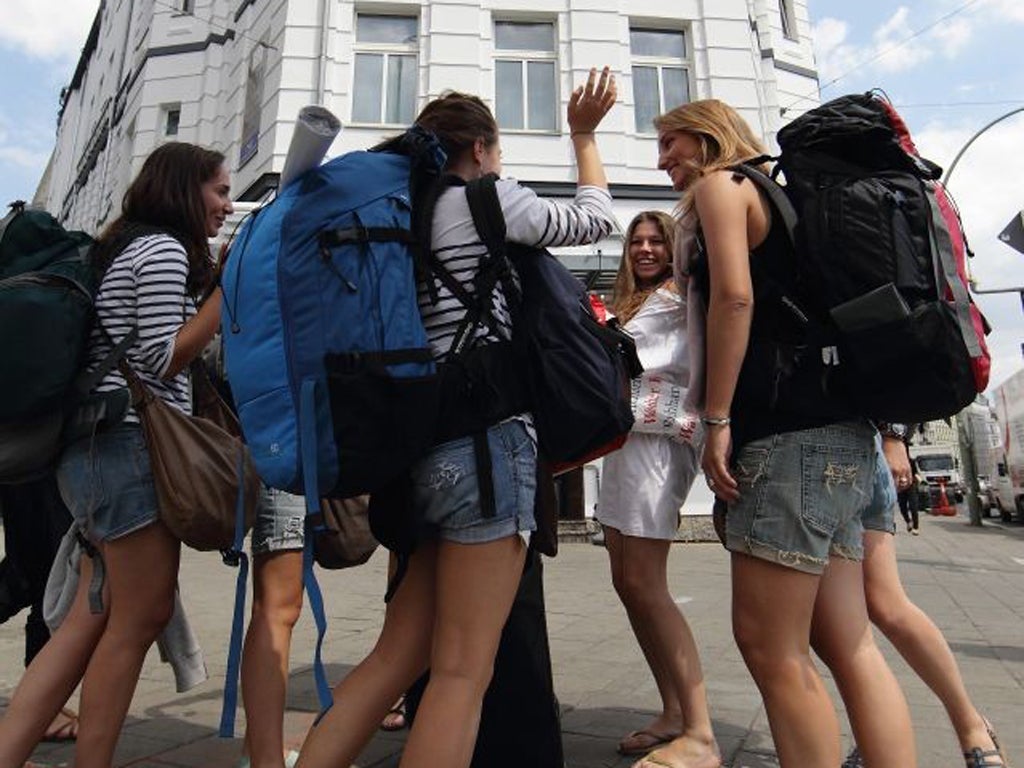 A-level results are out on Thursday and in the midst of tears of joy, or panic, school leavers will have a big decision to make – should I have a gap year? For those who miss the grades, the decision could be made for them. Others could already be planning a year of globe trotting, but with university fees as high as £9,000, you may decide that you need some time to save up money and learn new skills instead.
Gap-year.co.uk says that over 200,000 people aged 17-28 in the UK are planning to take a gap year. If you decide it's the right move for you too, planning carefully is the best way to avoid starting your university or working life in debt.
If you want to go abroad, it may be prudent to work in the UK for a while to build up a cash reserve and if you spend the summer working but don't work the full financial year, you can claim any tax back before you leave. Put your savings into a low-risk, easy-access savings account, using up your tax-free cash ISA (individual savings account) allowance first, which stands at £5,640.
The best buy at the moment is Manchester Building Society, paying 3.06 per cent (minimum deposit of £1,000) on its Platinum ISA, but this is for postal access only. For online access the top rate is the Santander Direct ISA (issue 10) paying 3 per cent on deposits over £500. This allows unlimited withdrawals and accepts transfers in of previous years' ISAs, but be warned that the rate includes a 2.5 per cent year-long bonus so remember to switch when this ends.
You will need to budget carefully while you are away so draw up a list of all the expenses you will come across covering transport, food and accommodation (you can get an idea of local living costs on www.lonelyplanet.com/destinations).
"Budget for all you may need to spend before you go. This will need to cover your travel and taxes as well as transfers, accommodation costs and food. Keep track on your overdraft, especially if you plan to use this as a back-up. Be aware of any charges and stay within your authorised limit," says Bob Atkinson, travel expert at MoneySupermarket.com.
When it comes to paying for your trip, if you have already been to university and have an existing graduate account you may be able to negotiate a larger overdraft. Otherwise you could use a credit card offering zero per cent on purchases to spread the cost of the trip. The Nationwide Select Card, for example, offers interest-free purchases for 12 months as well as unlimited commission-free purchases abroad, although this is only open to its Flex current account customers. In the meantime your savings have time to grow during your trip, but take care to pay this off as soon as you get back so you don't start paying interest. Set up a direct debit to meet the minimum monthly repayments and ensure that you have the required funds in your bank account.
Never use your credit or debit card abroad before checking exactly what you'll be charged. Some cards are specifically designed for overseas usage such as the Norwich & Peterborough Building Society Gold Current Account which offers no withdrawal charges, retail transaction charges or handling fees when using abroad, but other card providers could sting you with loading fees of around 2.75 per cent on all purchases made abroad and handling fees of up to 2 per cent for withdrawing cash from a foreign ATM. If you're not accepted for the best credit cards (a common problem for school leavers who haven't had time to build up a credit history) ask your parents to have you as an additional user on their card or look into prepaid cards instead.
Pre-paid cards are a handy tool for any traveller because they have no credit limit, which prevents thieves from running up a huge debt. They can also help with budgeting but, for emergencies, you (or mum and dad) can easily top them up with cash online. The best pre-paid cards offer competitive exchange rates on foreign currency and low withdrawal or purchase fees. The CaxtonFX Global Traveller currency card, for example, offers free ATM withdrawals and free purchases abroad.
It's a good idea to take a mixture of plastic, traveller's cheques and cash but don't change it at the airport bureau de change. Shop around and order your cash online instead to get more bang for your buck.
Travel insurance is yet another thing to sort out. There are many policies that cater for a gap year and offer cover for sporting activities, although the level of cover will vary depending on the provider so read the policy wording carefully. Gap-year travel insurance needn't cost the earth (Insure & Go's Backpacker Light policy costs £163.71 and provides cover for up to three bungee jumps) and going without is a huge risk.
"Falling ill or having an accident in a foreign country where the health system is alien isn't only incredibly stressful, particularly for young people on gap years, who may be venturing overseas without family for the first time, it can be financially crippling too," says Stephen Ebbett of specialist travel insurer Protectyourbubble.com.
make the most of discount cards such as the InterRail pass for train travel in Europe, the International Youth Travel Card from STA Travel for £7 and the Youth Hostel Association card, which is only £8.95 for under-26 membership and cuts the cost of hostels and attractions all over the world.
don't rack up a huge phone bill. There are price caps on charges for mobile data usage throughout the European Union, but if you plan to go further afield be warned that there is no such protection. "Gappers travelling to far-flung corners of the globe could be vulnerable to massive bills as soon as they go online, make calls or send texts via their smartphone," says Ernest Doku, telecoms expert at uSwitch.com. "To avoid bill shock while travelling, switch off the data roaming feature when you're not accessing the web; some apps continue to access data even when you're not actively using them."
Make the most of free wi-fi in bars, coffee shops and the hostel lobby. You can keep mum and dad happy with the odd Skype session. For calls and texts, buy a local SIM card that you can put in your (unlocked) phone and top up with cash to keep costs down.
Join our commenting forum
Join thought-provoking conversations, follow other Independent readers and see their replies