The Independent's journalism is supported by our readers. When you purchase through links on our site, we may earn commission.
Don't fall foul of mobile costs in South Africa
If you're off to the World Cup in South Africa, beware of high roaming charges. By Alison Shepherd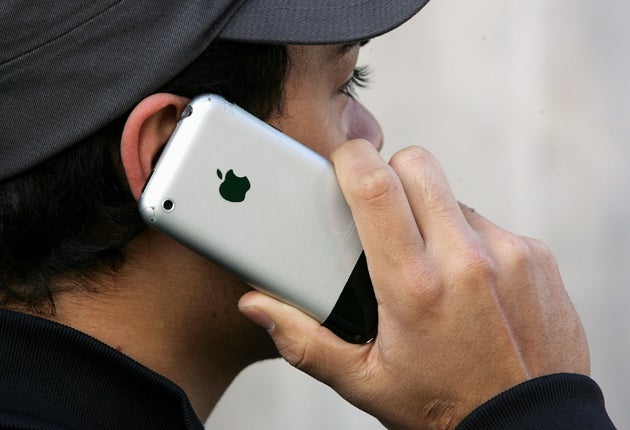 Passport? Check. Tickets? Check. Replica shirt? Check. Mobile? For the estimated 25,000 England football fans setting off this week for South Africa, their mobile will be a must-have possession, but, unless they are happy to add thousands of pounds to the cost of their trip, they will need more preparation than just packing it in their hand luggage.
Consumer Focus research shows that roaming charges for calls, texts and data could add up to more than £100 on a match day, more than double the face value of a World Cup ticket. It estimates that spending less than 10 minutes phoning home, a couple of minutes arranging to meet friends at the game, six texts to comment on Rooney's hat-trick and sending off, and uploading 10 images on to Facebook could cost the unwary Orange network user up to £107.
Vodafone offers the best rates for South Africa, according to Consumer Focus. UK customers can opt into its free "Passport" scheme before they leave the country, pay a one-off 75p connection fee to make or receive calls and then pay their normal inclusive rates. The scheme, which is available for travellers to 35 European countries, Australia and New Zealand all year round, has been extended to South Africa for the duration of the World Cup.
Vodafone Passport offers travellers the best value texts at 11p each, followed by Virgin Mobile at 25p per text for pay-monthly customers, says Nick Hutton, telecommunications expert for Consumer Focus. He adds that T-Mobile's free "World Class" scheme offers calls to the UK for 55p per minute for customers roaming on the MTN network in South Africa. The worst rates for making calls are offered by Virgin Mobile pre-pay at £1.70 per minute, T-mobile at £1.50 and Orange at £1.45 per minute. T-mobile is also the most expensive network for receiving calls, at £1.50 per minute.
"The first thing you should do is turn off any function or application on your phone that automatically searches for data, such as emails. And ask your network to turn off your voicemail," says Mike Wilson, Supermarket.com's broadband and mobile manager. "It is much better to text than to call. Get in touch with a text and arrange to Skype later from an internet café, if not your phone." 3 UK offers its mobile customers free Skype-to-Skype calls, but they will need to enable this facility on their phone.
For those sticking closer to home this summer, charges need not be quite so steep. Since March, data charges in Europe have been capped under EU roaming rules, and networks have to offer customers a limit of €50 (£42) for using the internet on their phones. Next month the rules tighten further and the €50 limit will be the automatic cut-off unless customers opt out.
But Mr Wilson thinks this isn't enough. "The second you step foot outside the UK, data is still massively expensive, even in Europe," he says. "We struggle to understand how the companies can justify these costs."
However, there are ways to ease the pain. Chris Marling from comparison site broadbandgenie.co.uk says: "3 will charge £1.25 per MB, while if you sign up to Vodafone's Passport you can get up to 25MB for £14.99. But, be warned – the first MB will cost you the £14.99, while the next 24MB are free. So, unless you're going to use 1MB or more, 3 will work out cheaper."
From 15 June, Vodafone will have a new charge structure. Beyond Europe it will charge £3 for each MB up to 5MB, and £15 for every 5MB after that. Within Europe it will be £1 for each MB up to 5MB, then £5 for every 5MB.
Mr Marling adds that opening 100 emails should only use up to 10MB and instant messaging is also reasonable, using about 0.25-1MB per hour. "The real data-hungry options are downloading and streaming. Avoid this. Streaming just one hour of video footage could use up 500MB. With some carriers charging up to £8 per MB, that's £4,000 per hour. It is much wiser to use local Wi-Fi or an internet café."
Another possible way to save money on voice and texting is to buy an international SIM card such as SIM4travel's global card. It costs £19.99 but comes with £10 credit and charges 25p a minute to call or text home, while receiving calls is free. You could also buy a local SIM card to use for the duration of your stay, particularly if you're going to use your mobile to call people who have travelled with you.
Before buying a non-UK SIM card check that your handset is not locked to one network and that the SIM is compatible with your phone.
If you're off to the World Cup in South Africa, beware of high roaming charges. By Alison Shepherd
Tips for travellers
Before you go
1 Search for the best deal: UK network packages or a new temporary global SIM.
2 Ensure you know exactly what you will be charged for however you are likely to use your phone.
3 Check that your bundle and handset will work in your destination.
4 Turn off your voicemail and any automatic roaming data searches.
5 Back up your contacts in case your phone is lost or stolen. Report a theft to your network at once.
Once abroad
1 Text rather than call.
2 Look for a Skype.
3 Be wary of sending photos, which can be big.
4 If you must browse, aim for sites built for mobile use.
5 Check your hotel's Wi-Fi costs, if it charges at all.
Join our commenting forum
Join thought-provoking conversations, follow other Independent readers and see their replies