Faked mortgage applications increase as Britons fail to see it as fraud
More than one in 10 UK adults think it's 'reasonable' to exaggerate income on a mortgage application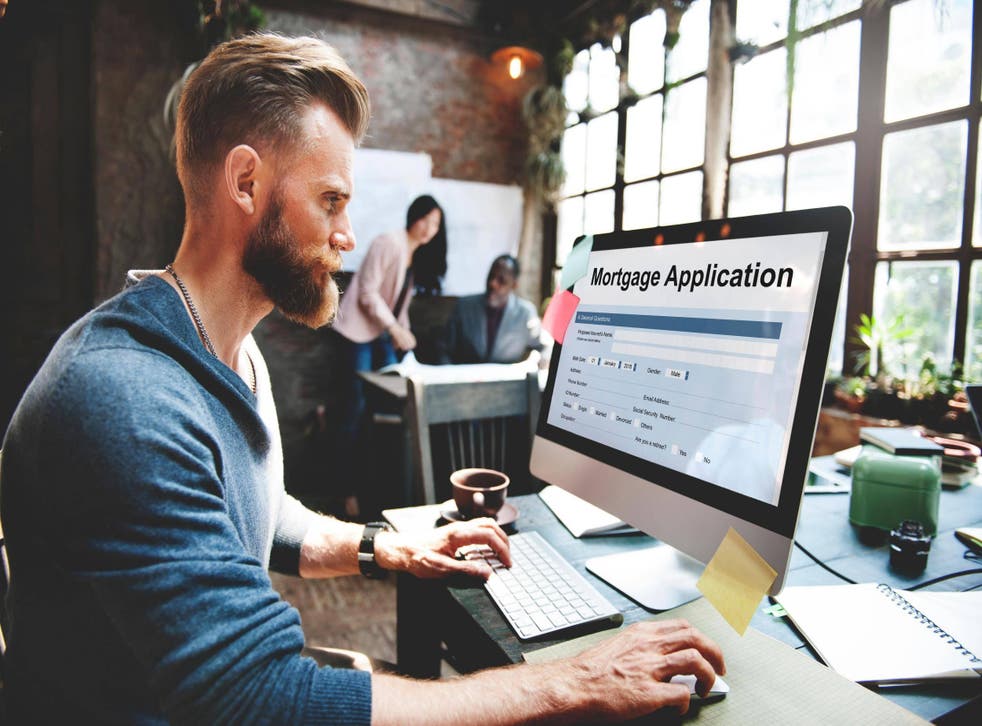 It's not easy getting on the housing ladder.
After the financial crash, linked as it was to some very loose mortgage lending practices, things only got tougher.
House prices in some parts of the country barely seemed to pause before continuing to climb away from the realms of affordability. At the same time, the rules around proving that affordability changed dramatically.
Gone are the days of merely signing a form to say that yes, you reckon you easily earn enough to cover your mortgage. Now you'll need to show in no uncertain terms exactly what you earn and what you spend in a bid to secure that crucial home loan.
It is difficult, time-consuming and frustrating with absolutely no guarantee of success at the end of the process. Data by consumer group Which? released earlier this year found one in six homeowners had been refused a mortgage, including more than four in 10 young adults. That's just among those who eventually secured lending though, so the numbers could be far higher across the whole population.
The temptation to round up your earnings to make the numbers look that little bit healthier has rarely been stronger.
Among cash-strapped 30-somethings who are most likely to think exaggerating their income on a mortgage application is "reasonable", the number of people caught doing just that was up 16 per cent in the year to June this year compared with the same period in 2018.
Almost half of all mortgage fraudsters are aged 31-40, according to fraud prevention agency, Cifas, which released the figures as part of a campaign to jolt the British public out of their belief that fraud is a victimless crime.
Mortgage application fraud occurs when either false or altered documents are provided in support of a mortgage application, usually things like bank statements, as a way to validate a declared income.
The West Midlands saw the highest increase in fraudulent mortgage applications in the first six months of 2019 at 43 per cent and cases in the northeast rose by a third.
Few applicants realise that behind the scenes, a number of organisations work together to cross-check and verify the financial details of anyone whose application raises questions with the lender.
The Mortgage Verification Scheme, launched in the shadow of the financial crisis, brings together experts and the data held by HMRC, lenders and industry associations, allowing lenders to compare the numbers declared on the application to other current financial statements held about an individual.
It is happening with increasing frequency. In its first year, the scheme considered just 386 cases referred to it by lenders. Within five years – in 2017 – it was looking at almost 11,000 every year.
If the numbers don't match up in your case, not only will you not get that mortgage, you could be in a whole heap of trouble with the law too.
Cifas is urging anyone tempted to lie on their application to consider the serious consequences of making false claims. Taking out a mortgage based on a false income could result in homeowners being unable to repay the debt later on. They could be blacklisted against future product purchases, and could be reported to the police for investigation – potentially leading to a criminal conviction for fraud and a prison sentence.
"It's easy to assume that making exaggerations to improve the chances of your mortgage being approved is harmless, but the reality is that this is fraud and the consequences can be very serious," warns Mike Haley, chief executive officer of Cifas.
"Mortgage providers carry out rigorous checks, and so exaggerating your income or withholding any change of circumstances could result in it being harder to obtain financial products in the future such as mortgages and loans. In more serious cases, this kind of fraud could result in a hefty fine or a prison sentence, or the possibility of losing your home."
James O'Sullivan, policy manager for the Building Societies Association, added: "A mortgage is a significant financial commitment and it is essential that applicants are honest about their personal circumstances.
"There are many risks inherent in being less than honest, not least that the borrower finds themselves unable to pay because a realistic affordability assessment was not possible or that, when caught, offenders struggle to get future credit.
"It is far from being a victimless crime."
Register for free to continue reading
Registration is a free and easy way to support our truly independent journalism
By registering, you will also enjoy limited access to Premium articles, exclusive newsletters, commenting, and virtual events with our leading journalists
Already have an account? sign in
Register for free to continue reading
Registration is a free and easy way to support our truly independent journalism
By registering, you will also enjoy limited access to Premium articles, exclusive newsletters, commenting, and virtual events with our leading journalists
Already have an account? sign in
Join our new commenting forum
Join thought-provoking conversations, follow other Independent readers and see their replies