Is financial fear 'remodeling' your brain?
A new report investigates the widespread effects of worrying about money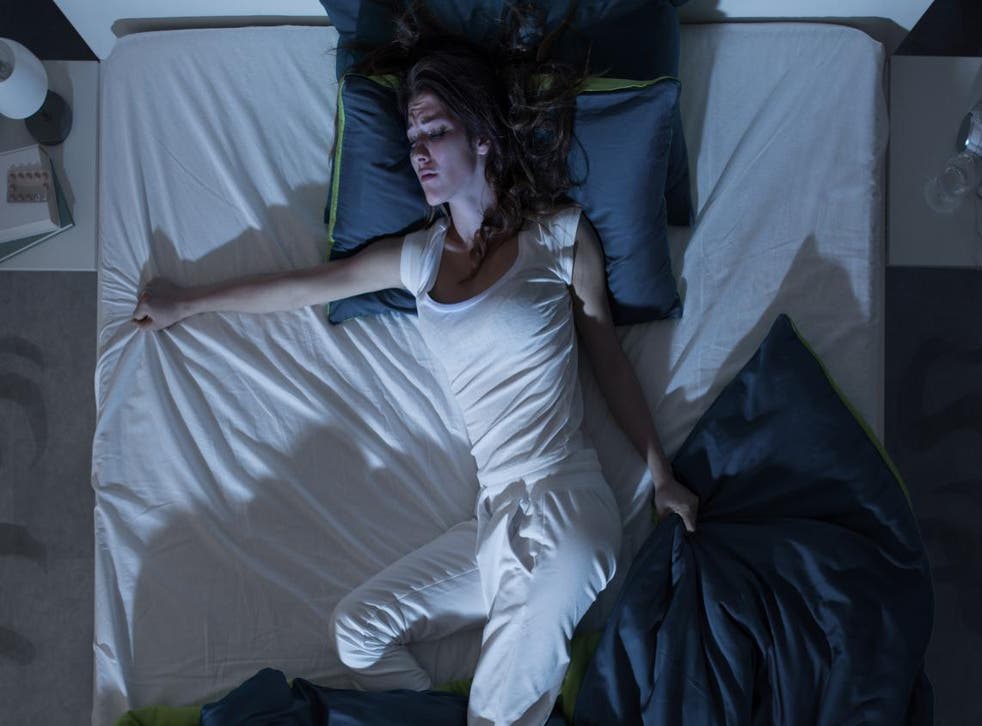 If life's under control right now, don't bother reading any further.
If you're worried, you're not alone.
We know we have a debt problem. We know our relationship with credit is now as high as it was before the financial crisis.
In fact, debt plays such a big part in many of our lives that a third of us don't believe we'll ever be debt free.
One in 10 don't even believe they'll be able to reduce the amount they owe in their lifetime, according to figures from Equifax.
Then there's our lack of savings as we face down the economic no man's land otherwise known as Brexit – whenever that actually happens.
A third of working Britons have a month's salary or less stashed away and depending on whose data you believe anything from one in seven to one in four have no savings at all. Their experience of money varies wildly from the people who can and do save. They put away an average of £310 a month per person, making the average savings pot around £10,500, a study by employee benefits business Neyber has found.
And yet most of us have experienced difficult, and often financially damaging situations. Over the last two years a fifth of us have been made redundant, one in 10 have had a serious accident and 14 per cent have got divorced.
No wonder financial fear has reached epidemic proportions. More than 80 per cent of British adults say the wake up at night worrying, often at least once a week, according to a new study that examines the financial fortitude of consumers and its knock-on effect on mental health.
How to make money last until payday, debt, and their salary not supporting both the long-term and dependents are among the biggest financial worries facing consumers.
More than a third of adults say they are not financially robust, says Zurich UK's Cost of Resilience report. As a direct result, almost half of us don't feel in control of our lives. More than a quarter are already feeling negative about their future, even before experiencing any number of very common financial "shocks".
The study also found that more women – as many as 90 per cent – than men say they wake up at night worrying. And the older you are the more likely you are to miss out on sleep because of stress.
The most common worries facing UK adults
1. My health – 37 per cent
2. The health of my partner, family, friends etc – 32 per cent
3. My relationship with my partner, family and friends – 23 per cent
4. How to make my money last until the next time I get money – 19 per cent
5. Debts – 17 per cent
6. The security of my job – 10 per cent
7. Looking after elderly relatives – 10 per cent
8. My salary is enough to support me in the long-term – 10 per cent
9. If my salary is enough to support me and my dependents in the long-term – 9 per cent
10. How to afford a new home – 8 per cent
Source: Zurich UK
But a lack of sleep isn't just about dark circles and short tempers, warns neuroscientist Dr Jack Lewis: "Worrying too much can negatively impact our ability to get a good night's sleep, which is vitally important because sleep gives our brains the opportunity to do a variety of essential tasks, from consolidating memories to removing toxic metabolic waste."
If people regularly wake up during the night, these functions are compromised. And in the long run that's really bad news for the brain. Chronic stress is potentially damaging to a person's health even if it doesn't affect their sleep.
"The stress hormone cortisol is released into the bloodstream and travels around body and brain to help release the extra energy and resources that help us to deal with the stress," adds Lewis.
"Constantly worrying about finances means having chronically elevated cortisol levels, which gradually wears us down. In extreme cases, it can actually remodel certain brain areas."
Of course, businesses including Zurich, which sells insurance products, urge us to buy products that will alleviate the financial effects of a sudden "shock" event like becoming seriously ill, losing our jobs or our relationships breaking down.
Of these, though life insurance is most common, income protection can be especially useful as it will pay a monthly amount until retirement if necessary, though very few people have this kind of cover.
Don't confuse income protection with highly controversial payment protection insurance (PPI) though – the subject of that infamous misselling scandal – which only covers you for a short period and typically only for a single payment, such as your mortgage.
Meanwhile, mental health charity Mind suggests a two-pronged approach to overcoming stress and anxiety, working to overcome the external pressures while building up emotional resilience. Find out more here.
Join our new commenting forum
Join thought-provoking conversations, follow other Independent readers and see their replies