Grab holiday cash as sun shines on pound
You can benefit from the strong rate for sterling against the euro by buying your travel money now or getting a pre-paid card, reports Emma Lunn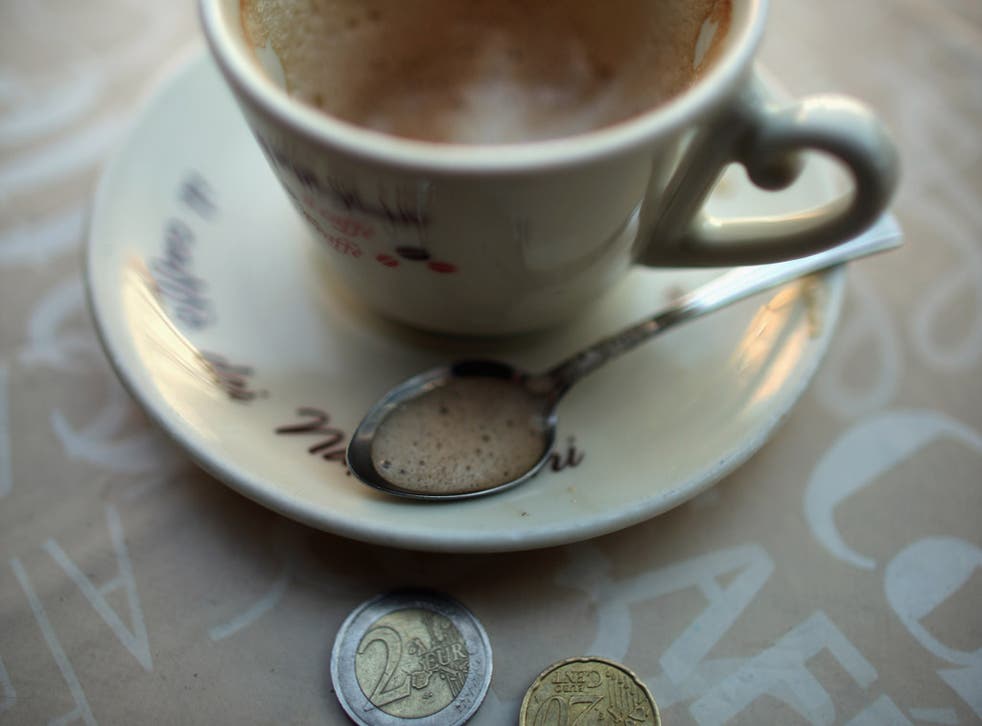 With the pound strengthening against the euro, now might be a good time for Brits to lock into a good rate ahead of their summer holiday.
Current retail rates are seeing £1 buy between €€1.18 and €1.20 savvy consumers could invest early and make the most of good exchange rates ahead of holidays this summer. The two main ways of doing so are buying currency or loading cash onto a pre-paid card.
If you're buying currency, make sure you shop around. For those about to jet off on a spring break be aware that airport bureaux de change tend to offer the worst rates.
Figures from foreign exchange specialist Moneycorp show that on 2 May you could get an average of€€548 for £500 by using a walk-up service at an airport. However, if you planned ahead and ordered your currency online (collecting it at the airport) you could get an average of €598.93.
"If time is of the essence, then there is nowhere more convenient to pick up currency than your point of departure, such as the airport," says Olann Kerrison, a currency expert at Moneycorp.
"While the price of currency at these locations is not very competitive because of the relative convenience, you can get a better rate by reserving online before you fly (sometimes only minutes before you pick up your currency). It's free to do so, and you'll usually get the online rate as opposed to the airport rate."
Pre-paid cards are a good option when it comes to locking in your holiday money at a good rate.
As the name suggests these cards are pre-loaded with cash and then used at ATMs and for purchases abroad. In most cases the card is loaded with a specific currency, normally euros or US dollars, and generally offers a decent exchange rate. If you load the card now, when the pound is strong against the euro, the amount of euros will remain on the card, no matter how much the rate changes.
There are a number of pre-paid card providers including Caxton FX, Virgin Money, FairFX, Travelex and the Post Office.
Fees and charges vary with some having an initial charge while others charge for UK and/or overseas cash withdrawals. Most are branded Mastercard or Visa, which means they can be used wherever you see these logos. Caxton FX's managing director James Hickson says pre-paid cards can help with budgeting while you're on holiday.
"One of the main benefits of using a pre-paid card, rather than carrying cash or using your debit card, is that the money on the card is not tied directly to your bank account," he explains. "This ensures you're able to plan exactly how much cash you take with you as spending money, but also means that should your card be lost or stolen, your overall bank account is protected and a replacement card can quickly be reissued to you, wherever you are in the world."
Other options for spending abroad include standard debit or credit cards, but making the wrong choice could see you wasting money on needless fees and charges.
Regular travellers might find it's worthwhile switching their current account to get a debit card that does not charge for usage abroad. But you'll only have two accounts to choose from.
The first is Metro Bank, which started trading two years ago. It doesn't charge extra for ATM withdrawals overseas or add on a foreign loading charge for purchases. However, it only has 11 branches (or "stores" as it calls them), mostly in or near London, although it has plans to expand.
The alternative is Norwich & Peterborough's Gold Classic card that offers fee-free spending and free ATM withdrawals while you're abroad. However, you'll need to pay in at least £500 a month to the account to avoid a £5 monthly account fee.
Other debit cards will charge a usage fee for cash withdrawals (2.75 per cent to 2.99 per cent) plus an ATM withdrawal charge, typically between £1.50 and £3.00.
"But the card charges that catch most people out are those levied for debit card purchases which are subject to the usage fee, plus up to an additional £1.50 transaction fee regardless of the amount," warns Andrew Hagger of Moneynet, "The worst offenders are Halifax (£1.50 per purchase transaction), NatWest (£1.25), RBS (£1.25), Santander (£1.25) and Lloyds TSB (£1)."
Many holidaymakers also like to take a credit card on holiday with them in case of emergencies. However, the golden rule is only use a credit card for holiday spending if you can afford to pay it off when the bill arrives, otherwise you'll be charged interest.
Like debit cards, most credit cards come with foreign loading fees which can bump up the cost of using them abroad. But there are a few exceptions including Halifax's Clarity card, and the Post Office's Mastercard, neither of which levies a foreign loading charge.
Using a credit card to withdraw cash anywhere, at home as well as abroad, is a big no-no. If you do you'll be charged interest from day one rather than after the standard 50 to 60 days' grace period, and the cash advance will be charged at a higher interest rate than purchases on the card. Most cards also charge a cash withdrawal fee too.
Whatever type of plastic you use overseas beware of an increasingly common custom (particularly in Europe) where the overseas retailer gives you the option to pay in pounds sterling, known as dynamic currency conversion.
It may seem a good idea that you know exactly how much you'll be debited, but the problem is that it gives the retailer the opportunity to use an uncompetitive exchange rate which could see you paying over the odds, in some cases by 3 per cent or 4 per cent, so make sure you opt to pay in the local currency instead.
Join our new commenting forum
Join thought-provoking conversations, follow other Independent readers and see their replies