Growing number of women under the age of 35 are turning to online gambling
Online gaming is changing the profile of victims, who see it as an answer to difficult relationships but sink deeper into trouble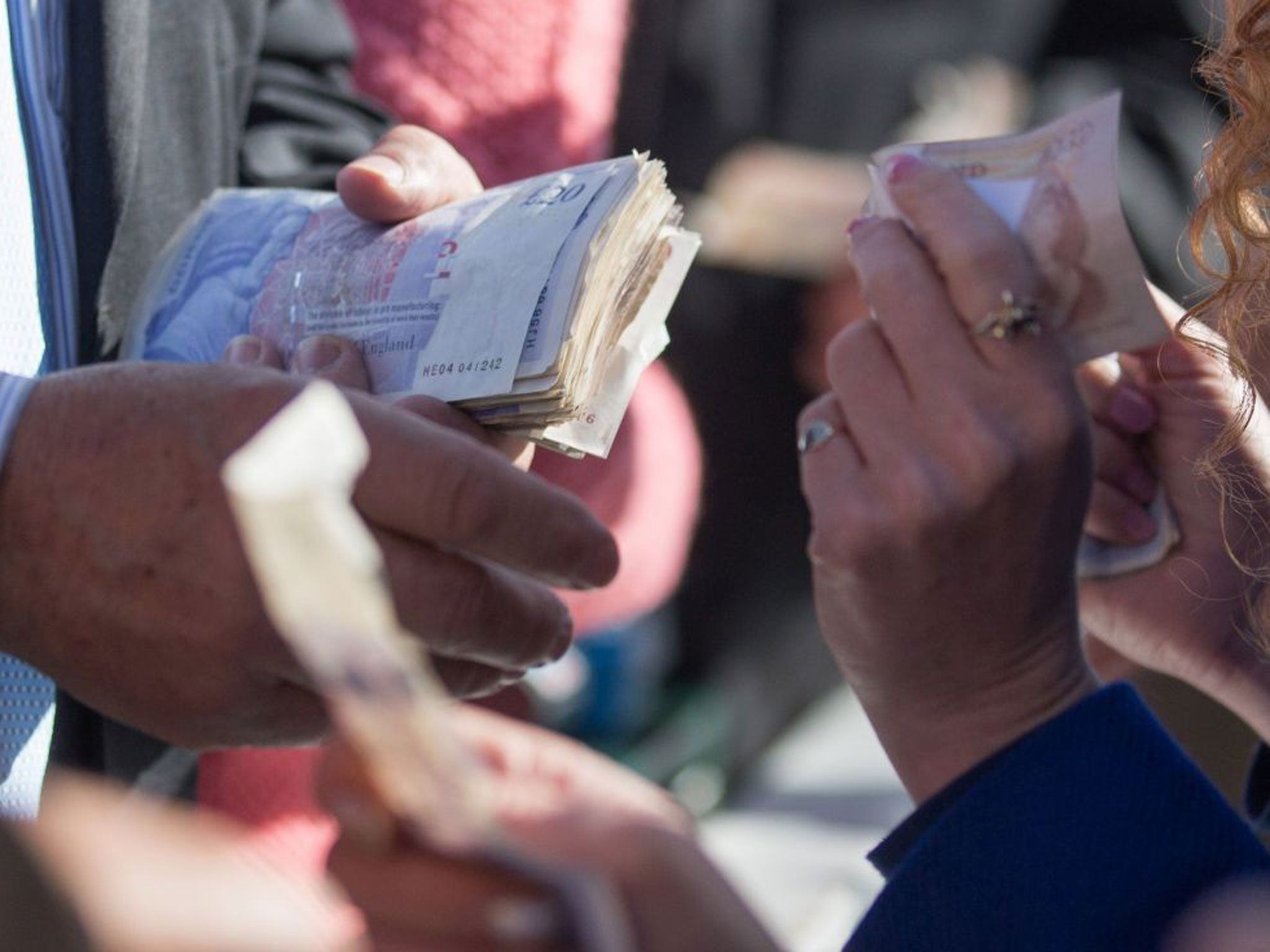 Women under the age of 35 are far more likely to be gambling than women of the same age a few years ago. They are also showing more signs of problem gambling, according to two leading experts. Is this a blip – or should we be worried?
Research carried out by Heather Wardle, formerly head of gambling research at the social research institute NatCen, and given exclusively to The Independent, indicates that women under 35 are starting to gamble at an earlier age than their older counterparts and showing increasing signs of unhealthy attachment.
Ms Wardle, who now heads the Gambling & Place Research Hub at Geofutures, a data-mapping specialist, says: "[These women] are taking part in more gambling activities, gamble more frequently and have more difficulties as a result."
Meanwhile, Liz Karter, author of the book Women and Problem Gambling and an addiction therapist at Level Ground Therapy, says: "I am seeing a lot of young professional women coming forward now – which I wouldn't have seen five years ago. I see it as a growing problem. More and more women are suffering from depression and anxiety – and I've worked with women who have chosen gambling over anti-depressants."
Environmental factors may be playing a decisive role. Gambling among women was more common in the 1950s but that changed from 1960 onwards. Ms Wardle says: "Betting shops were set up as very male spaces which excluded women." But the advent of online bingo and gaming, particularly among gambling companies that are targeting women, is creating a broader female market.
King Digital Entertainment, developer of the female-friendly Candy Crush game, reached "a new quarterly high of 1.5 billion average daily game plays", according to its 2014 results statement. Ms Karter says: "It's very easy to make the transition from playing a social game online – such as Candy Crush – to spending, initially, a few pounds on online bingo."
King Digital refused to comment when contacted by The Independent.
Statistics from the Gambling Commission show that people aged 16 to 24 are twice as likely to be "at risk" of problem gambling as the population overall – with 7 per cent of young men and 2 per cent of young women falling into this category. Christians Against Poverty, a debt advice charity, is one of several groups concerned about the role of habit in damaging household finances and stability – and it has set up a pilot group to help people who want to break habits such as gambling, overspending and overeating.
Gambling in private, on a mobile phone or an iPad, is a trend that particularly worries Ms Karter. "I am seeing women who are losing the ability to engage healthily face-to-face," she says. "To sit and look someone in the eye is becoming a lost art."
In her experience, there are fundamental differences between male and female gamblers. "Men are much more likely to talk of the buzz of gambling," she says. "With women, it's almost always about trying to get away from things they don't want to feel. For women, it's almost always motivated by difficulties in relationships."
Little research has been carried out into problem gambling among young women – but the trends detected by Ms Wardle, the Gambling Commission and Ms Karter are disturbing. Ms Karter says: "We need to teach people that the odds of getting addicted to gambling – if you are playing to change your mood – are very, very high."
* Christians Against Poverty: capuk.org and 01274 760720
* Gambling and Place Research Hub at Geofutures: geofutures.com
* GamCare: help for younger gamblers at bigdeal.org.uk
* Level Ground Therapy: levelgroundtherapy.com
Jessica's tale: 'I couldn't miss one day'
Jessica is one of a new breed of woman. While in the past, those who liked a game of chance might have turned to playing cards or Bingo, the part-time health worker plays Candy Crush Saga every day on her smartphone.
She has played it for nearly a year now – and is conscious that she becomes more embarrassed talking about it as the months go by.
Candy Crush Saga is a puzzle game, particularly enjoyed by women, in which players have to build up sets of red jelly beans and other candies and avoid a complicated set of obstacles on a grid.
Jessica is in a majority of players at the moment – in that she does not pay to add extra angles to the game. "I am not going to cross that line," she says. "If I did, that would be it."
She fears that if she made just one payment, she would be hooked into regular purchases.
She has thought of stopping playing but accepts that this would now be difficult. "They keep adding new levels," she says.
She is not addicted to anything else in her life – drink, cigarettes or drugs, for instance -– and does not use the word "addiction" regarding Candy Crush.
But she says: "I play it every day. I couldn't miss playing it any day."
Some details have been altered to maintain anonymity
Join our commenting forum
Join thought-provoking conversations, follow other Independent readers and see their replies