Julian Knight: Payday loans need a wealth warning
Taking out a quickfire debt can rebound on you if you try to get a mortgage later on
Julian Knight
Saturday 02 November 2013 19:30 Comments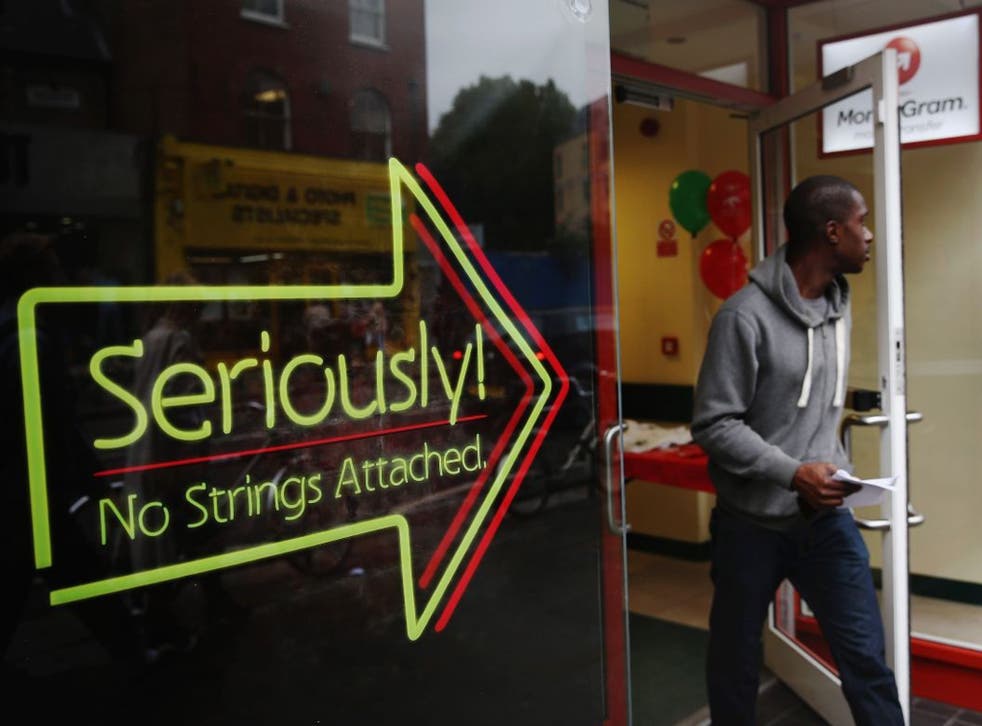 John Charcol, one of the country's biggest mortgage brokers, has issued a stark warning to anyone thinking of taking out a payday loan. It says its advisers have seen some instances where lenders have turned down mortgage applications or trimmed back the amount they will lend if an applicant has taken out a payday loan in the past.
Mortgage lenders take the presence of a payday loan as "irrefutable proof" that a borrower is living beyond their means and is a "massive negative".
Now this is sensible on behalf of the mortgage lenders. Having lived through the time when loan decisions were being made in minutes, drive-by property valuations and huge numbers of self-certificate loans, it's good to see mortgage lenders applying logic at last.
However, what about the borrowers. Is anyone warning them about the consequences of taking out one of these quickfire loans? The answer is no. Perhaps, like cigarette providers, payday loans companies ought to carry a health warning that if you take one out you could be seriously damaging your chances of getting a mortgage.
OFT ignored
In September the Office of Fair Trading concluded its report into workplace pensions. The exhaustive report concluded that schemes offered poor value but stopped short of recommending a cap on charges.
Frankly it seemed a bit of a cop out – there is a problem but we are not going to recommend anything is done about it, went the OFT's logic. Now it seems that the government agrees that the OFT's report was a bit of a waste of perfectly good trees, because it seems we are going to have a cap on charges after all and lower than the one per cent per annum that many felt the OFT would have opted for if it had somehow miraculously grown a pair.
The announcement of a pensions cap is not just a blow to insurers charging well over the odds but to the prestige of the OFT.
Watch out
The appearance of the Big six energy companies in front of the energy select committee wasn't quite the showdown we all expected.
For starters many of the firms sent their spokespeople, including one exec sporting the bling-est Cartier watch I have ever seen, enough to make a Premier League footballer salivate. Nice move that, with people likely to die from cold this winter. It was a contest of blandness personified.
The MPs didn't help. With the honourable exception of Chris Pincher they did their usual routine of shouting soundbites (sorry, questions) which they thought would get them on the ten o'clock news.
All in all it was rather depressing and it seems plain to me that the Big Six are still being very slow on the uptake, that the game has changed and they have now replaced bankers as the nation's aunt sally.
They need a radical overhaul, not just of how they do business but also of their communication strategies.
They could start by leaving the Cartier at home in the safe.
Register for free to continue reading
Registration is a free and easy way to support our truly independent journalism
By registering, you will also enjoy limited access to Premium articles, exclusive newsletters, commenting, and virtual events with our leading journalists
Already have an account? sign in
Join our new commenting forum
Join thought-provoking conversations, follow other Independent readers and see their replies