Lloyds' shares are on sale – but building societies that didn't need bailouts may be a better home for your cash
'We're not driven by having to make super-profits to keep investors happy'
Simon Read
Friday 16 October 2015 16:20 Comments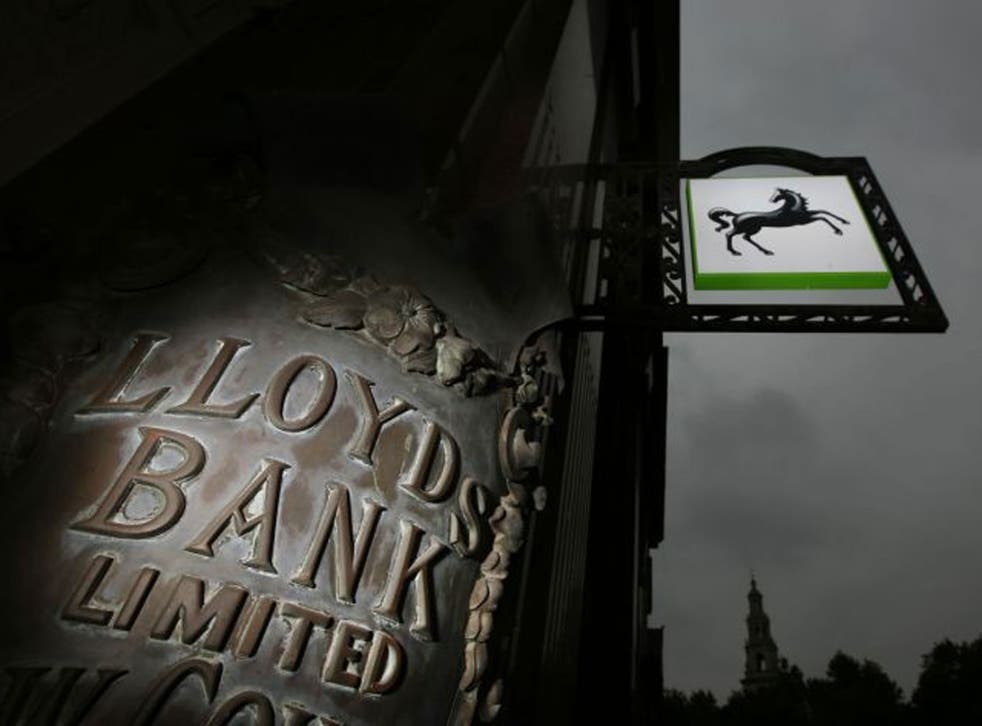 A massive marketing campaign to persuade us all to buy shares in Lloyds will be launched shortly as the Government flogs off its remaining holding in the bailed-out bank. It serves as a strong reminder of how badly we were let down by the high-street banks over the financial crisis.
Building societies were also hit by the fallout, but, unlike the banks, they didn't need to turn to the taxpayer for help. Instead, as befits mutuals, they closed ranks.
"It was inevitable that everyone was hugely challenged by the crisis," admitted Robin Fieth (right), the chief executive of the Building Societies Association. "The building society sector saw a number of mergers but, by and large, it looked after itself – as opposed to the banking sector, which unfortunately required a lot of state intervention."
So Nationwide stepped in to take over the Derbyshire, Cheshire and Dunfermline societies, while Yorkshire swallowed Barnsley, Chelsea and Norwich & Peterborough, and Skipton absorbed Scarborough and Chesham.
"Because the sector tends to look after its own, when mergers did happen, if anything members benefited rather than losing out," Mr Fieth added.
The financial crisis has, he believes, left the mutual movement in better shape. "Building societies dealt with the difficult challenges and came back into the market very strongly," he said, pointing out that the mutuals have been the lifeblood of the housing market in recent years.
Since 2012, the sector has lent £51.7bn in mortgages, net of all redemptions. The rest of the banking industry, including the high-street institutions, advanced just £7.2bn. "Of course lending is at the core of their existence, but most of the building societies haven't needed to raise supplementary capital to return to the mortgage market," Mr Fieth said. "They felt strong enough coming out of the crisis to be able to lend within their existing capital, even with the much tougher capital constraints that all banks and building societies now have to work under."
There are 44 building societies in Britain, when there were more than a hundred 20 years ago. A wave of demutualisations in the 1990s meant that many of them became banks. Interestingly, none of the societies involved now exist as separate entities. The biggest building society is the Nationwide, which has about 700 branches and earlier this year announced plans to invest £300m in its branch network over the next five years.
The smallest is the Penrith Building Society, based in the Lake District. Its chief executive, Amyn Fazal, actually spent 30 years at the Nationwide before moving from the country's biggest to the smallest society in 2013.
He said he had no regrets, adding: "We're a simple but fine traditional society with great values. We are one of a very small number of towns with its own truly local building society and we are very proud of that. We also have a tremendous amount of staff, customer and professional loyalty, affection and support – and we work hard to make Penrith strong and relevant in today's world."
Many of the country's remaining societies have a similar strong local or regional presence, such as the 140-year-old Leeds Building Society. It underpins its relevance to the local community by sponsoring the rugby league team Leeds Rhinos, who won the Super League title at Old Trafford earlier this month to gain a clean sweep of all three major trophies this season.
The sponsorship reinforces the mutual's desire, as its chief executive Peter Hill put it, "to celebrate the strength and sustainability of the building society model".
One anecdote Mr Fieth enjoys repeating relates to the darkest days of the financial crisis: "An individual came into the branch of a society with a cheque for £1m that he had just taken out of one of the major clearing banks. 'I don't trust them, I want it with you,' he said. The story underlines the strong relationship and trust people have with their building society."
At the heart of that relationship is the fact that societies are owned by their members, which means the way in which they run their businesses is different, according to Graham Beale, the chief executive of Nationwide. "We are more risk-averse, have a different legal construct and serve a social purpose by offering a safe home for savers while providing finance for home ownership," he said. "Profits generated are retained to meet prudential requirements and to invest in new products and services. We are not driven by the need to make super-profits to keep shareholders happy. We also have a strong track record in helping the economy, not damaging it."
Last month, a report by the Cass Business School concluded that building societies have consistently offered customers better deals than banks. It said that even though mutuals do not have the same profit motive as banks, because they have no shareholders, their cost-to-income ratios are broadly the same as banks – suggesting that their operations are just as efficient.
The sector believes it also provides better value for consumers because it generally offers more interest to savers and lower costs to borrowers. But it is about much more than keener savings rates and competitive mortgage deals, according to Mr Fieth, who said: "The benefit that building societies bring is the ability to think and work consistently for the long term. They do not have the short-term shareholder challenges that plcs face."
He is confident the movement will remain strong in the next few decades. "While the sector has been reducing in numbers, we've been growing in assets and market share," he adds. "And while I'm pretty sure we will see more mergers – because in any healthy market you have organisations merging – they'll be done in the best interests of members."
And who's to say that those thinking of risking £1,000 on Lloyds shares wouldn't end up better off sticking the cash in their local society? Over the long term the benefits look worthwhile.
An individual came in with a £1m cheque he had taken out of a big bank. 'I don't trust them, I want it with you,' he said
Independent Partners: Thinking about investing in Lloyds shares? Read this free guide.
Register for free to continue reading
Registration is a free and easy way to support our truly independent journalism
By registering, you will also enjoy limited access to Premium articles, exclusive newsletters, commenting, and virtual events with our leading journalists
Already have an account? sign in
Join our new commenting forum
Join thought-provoking conversations, follow other Independent readers and see their replies