Named and shamed: the worst packaged bank accounts
Are they really worth it?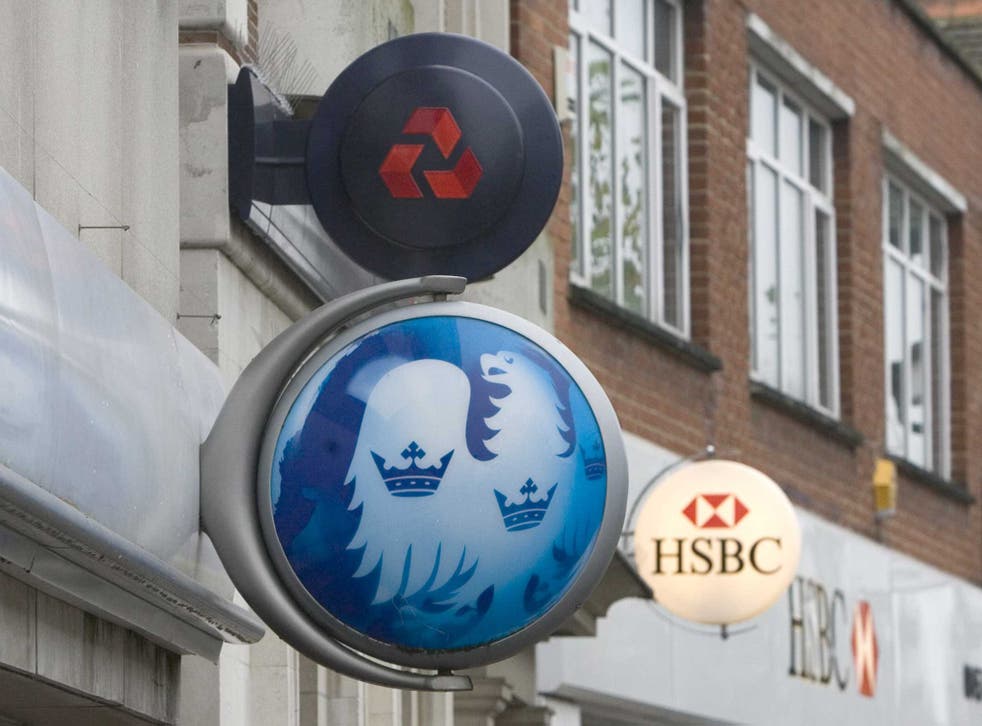 It seems like such a good idea at the time.
Take your bog-standard current account and pay a couple of pounds a month to get all the financial products you'd buy anyway included in the package.
Usually that means insurance products of some kind, often travel or mobile phone cover. But they could also offer tempting perks like airport lounge access.
But new analysis from consumer group Which? has found a huge gulf in value between the best and worst packaged bank accounts, with the worst offering limited insurance cover and savings of just £16 a year after fees at a time when many providers are eyeing an increase in charges – usually without improving their deal in return.
Based on value and quality of each benefit included in the account, against the annual cost, Barclays' Tech Pack account finished bottom of the table of the 13 accounts currently available in the UK.
Business news: In pictures

Show all 13
The account does offer comprehensive mobile phone and gadget cover worth around £190 a year, but there is no travel insurance or car breakdown cover. With an annual fee of £174, this would only save customers £16 a year.
And, as with all these packages, the benefits are only worth it if the customer actually uses it. Many packaged account holders simply forget they have the extras and buy them again.
NatWest/RBS's Reward Silver account was rated the second worst packaged account, albeit with a considerably better score of 46 per cent. It has no car breakdown cover and only offers limited travel and mobile phone insurance cover. However, it offers discounted cinema tickets and a free restaurant discount card instead of comprehensive insurance cover.
Meanwhile, Nationwide's FlexPlus account came top of the board. As well as worldwide travel insurance with winter sports covered as standard, the account offers customers comprehensive car breakdown and mobile cover.
Altogether, these benefits are worth more than £300, which could save customers £180 a year once fees are deducted.
Despite being £18 cheaper than the Barclays Tech Pack, Nationwide's FlexPlus account is far more generous, offering a greater variety of insurance benefits.
First Direct's First Directory account finished in second place, with insurance cover worth more than £300 that could save customers £156 a year after fees.
Cost and quality
Finishing third from the bottom won't stop TSB increasing the monthly fees on its Silver and Platinum accounts by up to £3 in September without any improvement to benefits for customers. Likewise, Halifax's Ultimate Reward account, which finished mid-table, also recently bumped up its monthly fee without introducing any additional benefits.
Nor is it just the old-school high street banks fleecing the consumer. Monzo Plus, currently being rolled out with more benefits to be announced, costs users £6 a month for an exclusive card and access to events but offers no insurance cover. Users can pay an extra £4 a month for family worldwide travel insurance cover from Axa, bringing the annual cost to £120.
N26's Metal account costs a hefty £14.90 a month, yet only offered substandard travel insurance for adults under 66, a stainless steel debit card and "partner offerings", such as a free desk once a month at any WeWork location.
Any business selling insurance products in the UK have to comply with a raft of legally binding suitability checks designed to protect consumers. Customers need to be eligible to be able to make a claim if necessary for example. And they need to be kept up to date with that eligibility with a statement every year.
But that doesn't mean the policies sold through these providers are any good.
Jenny Ross, Which? money editor, said: "Packaged accounts can offer a cheaper and more convenient way for people to get insurance, however our analysis shows that not all are created equal. Some offer lower quality cover and limited value for money.
"Customers should scrutinise the fees and benefits of packaged accounts before signing up – they'll only save you money if you make use of the benefits."
And yet all the evidence suggests those people with packaged accounts costing them a fortune for benefits they may not use aren't likely to switch anytime soon, and the providers know it. There's precious incentive to change the deals on these extremely lucrative products.
Even if current account holders do switch, they stick with the familiar faces.
Support free-thinking journalism and attend Independent events
Support free-thinking journalism and subscribe to Independent Minds
"This stands in contrast, for example, to the energy market where over time households have become more comfortable choosing challenger brands," says John Crossley, director of money, at comparethemarket.com. "Despite the number of innovative digital banks entering the market, the top providers which switchers choose are Nationwide, HSBC and Natwest – although Monzo and Starling Bank are hot on their heels.
"The problem people continue to face is that there is very little difference between current accounts – and this lack of competition disincentivises switching. In a country of around 70 million current accounts, there are just under a million switches a year. It is worth comparing the market to see if you could find a better deal, as a low interest rate environment should not lull consumers into thinking that all current accounts are the same."
Meanwhile, if you're being wooed by your bank to take on a packaged account think long and hard about it first. Above all, question whether the fees are affordable, if you'd use the benefits and check for any cover or benefits you already have that do the same job.
Register for free to continue reading
Registration is a free and easy way to support our truly independent journalism
By registering, you will also enjoy limited access to Premium articles, exclusive newsletters, commenting, and virtual events with our leading journalists
Already have an account? sign in
Register for free to continue reading
Registration is a free and easy way to support our truly independent journalism
By registering, you will also enjoy limited access to Premium articles, exclusive newsletters, commenting, and virtual events with our leading journalists
Already have an account? sign in
Join our new commenting forum
Join thought-provoking conversations, follow other Independent readers and see their replies