Pension fraud: Adverts aren't enough to tackle the problem
Still no government action on cold calling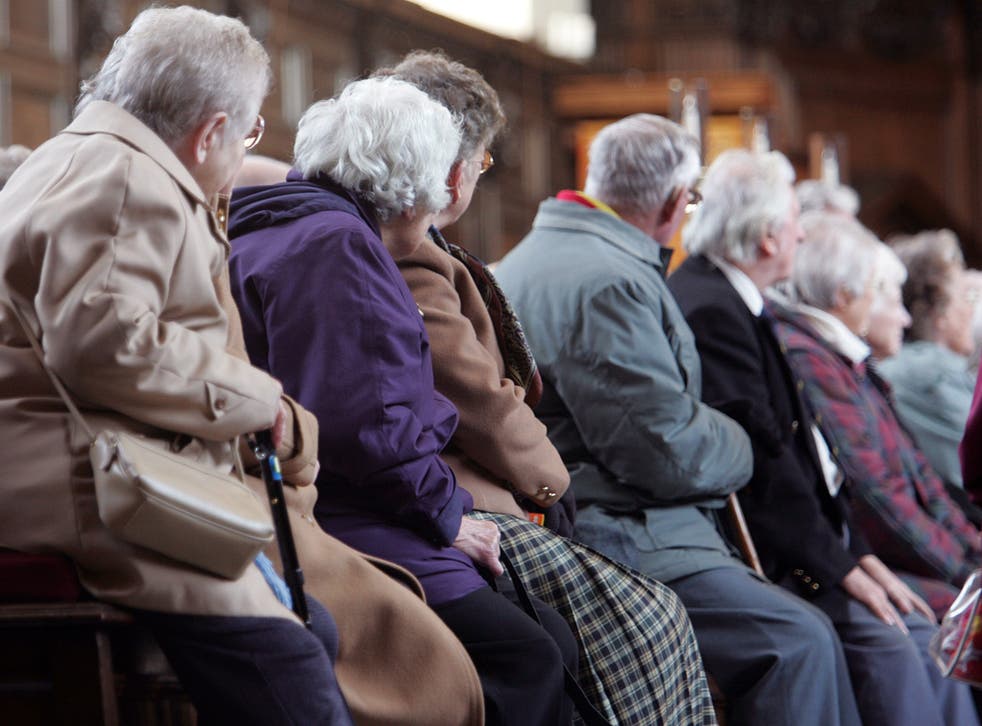 It costs each victim an average of £91,000. The official number of thefts are doubling every year but the true figures are probably far higher. There are eight attempts to steal money every second in the UK.
If this sounds like something from a cybercrime thriller or the worst excesses of PPI – think again. This is pension fraud. The theft of thousands of pounds from ordinary people who have saved money their entire working lives. They are usually targeted in their own homes with a call few believe they would fall for but thousands do.
The Financial Conduct Authority (FCA), the regulator, estimates that a third of pension holders aged 45 to 65 wouldn't know how to check whether calls they receive about their pensions come from a legitimate adviser or provider.
It is already the most complex financial product most of us will ever have to try to navigate. But the rules around accessing your money have become even more complicated in recent years, and fraudsters have cashed in on the widespread confusion.
Fighting back
None of this is news. The financial world predicted that the upheaval in regulatory changes that brought about 'pensions freedoms' – easier, earlier access to your savings – would open the door to criminals.
Citizens Advice has calculated that 10.9 million consumers have received unsolicited contact about their pension since those rule changes in 2015, and industry estimates suggest fraudsters could be behind as many as one in every 10 pension transfer requests.
"Rule changes that gave huge freedom to retirees have also inadvertently given fraudsters the pension equivalent of the keys to the sweet shop," says Nathan Long, senior pension analyst at Hargreaves Lansdown.
"Scams that target pensioners are wide-ranging, potentially complex, and are often initiated by unsolicited phone calls, texts or emails. Scams tend to have one thing in common, despite their variety, as they offer retirees something that is too good to be true.
"Your best bet is to ignore any approaches when you are contacted out of the blue about your pension. It's safest to only deal with regulated firms allocating your hard-earned pension savings to regulated investments."
A long-term solution?
This week, the FCA and The Pension Regulator (TPR) announced new plans to try to tackle the problem. Their solution? Adverts aimed at retirees and those about to retire, highlighting the effects of losing money to scammers. Industry critics have described it as nothing more than sticking plaster.
Commenting on the ScamSmart campaign, Guy Opperman, pensions minister, said: "Pension scams are devastating for hardworking people and can rob them of the retirement they planned. I would urge savers to always exercise caution and seek independent guidance or advice before making important financial decisions. Anyone looking for free, impartial guidance on pensions can visit Pension Wise or The Pensions Advisory Service."
And yet the government is still dragging its heels over promises to ban pensions cold calling altogether – a simple strategy that would deal a major blow to fraudsters overnight.
In fact, calls are growing for an immediate ban on all financial cold calling.
Until measures like this are introduced, consumers will have to fend for themselves. The good news is that there's lots of advice out there and it all says the same thing.
Protect yourself
Pension fraud can be incredibly complicated but falls into two main types.
The first encourages people to take cash lump sums from their pension in order to invest in their scam.
The second involves tricking the target into transferring their pension into a new policy.
"Most of us think we would never fall for a scam but they are clever, charming and don't take no for an answer," says Svenja Keller, head of wealth planning at Killik & Co.
They offer tempting yields with above-market returns, secret deals which aren't in the public domain, and they ask you not to share with anyone, and offer social proof – claims that others have benefited from the scheme.
"There is a lot of information about how to avoid becoming a scam victim on the FCA website," Ms Keller adds. "They have also created a resource, the Warning List, which allows anyone to check an investment that might be too good to be true, or that is unfamiliar."
"Scammers are intelligent, ambitious and deceiving. They mimic the sales patter used by salesmen, building trust, a rapport and a relationship to infiltrate our psyches and influence our behaviour," says consumer and business psychologist Dimitrios Tsivrikos. "If it sounds too good to be true, then it probably is. Put the phone down to unsolicited calls regarding your pension and stop a scammer from stealing your retirement."
The FCA and TPR recommend four simple steps to protect yourself from pension scams:
1. Reject unexpected pension offers, whether made online, on social media or over the phone.
2. Check who you're dealing with before changing your pension arrangements. Consult the FCA Register or call the FCA contact centre on 0800 111 6768 to see if the firm you are dealing with is authorised.
3. Don't be rushed or pressured into making any decision about your pension.
4. Consider getting impartial information and advice.
If you think you've been a victim of a pension scam, report it.
Visit www.fca.org.uk/scamsmart to find out more.
Join our new commenting forum
Join thought-provoking conversations, follow other Independent readers and see their replies