The problem with gambling: New figures show more people than ever are ruining their lives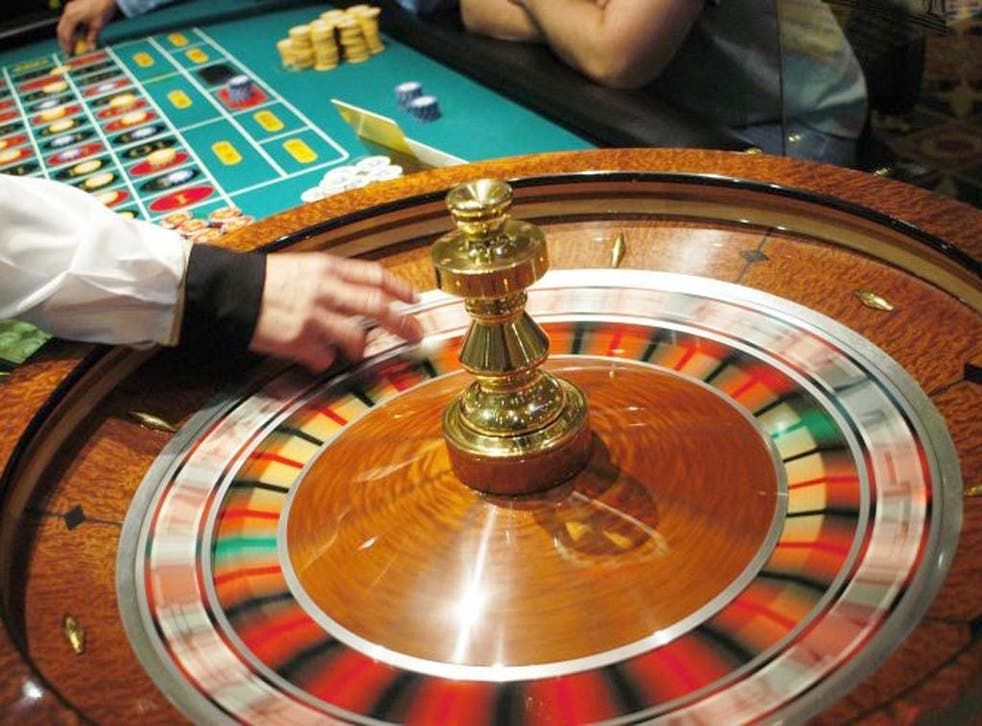 Problem gambling is on the increase in the UK. Statistics just published by the Gambling Commission show a rise in activity in lotteries, the number of gambling machines and in online gaming, particularly betting, casinos and bingo.
Nearly three-quarters of Britons (73 per cent) indulge in some kind of gambling, although for most that means a flutter on the National Lottery.
The National Lottery sold more tickets than ever in 2011-12, up 12 per cent in the year. Other gambling activities are also growing fast. These include football betting, scratchcards and online poker and bingo, according to the latest British gambling prevalence survey (BGPS).
"Gambling is growing, helped by our somewhat liberal regulatory framework," said John McLeod, of the card game information site Pagat.com.
But nearly one per cent Britons have a gambling problem, according to the BGPS. And there is great concern among the experts that gambling is the addiction which has been left behind by policy-makers. If nearly one in 100 (0.9 per cent) of people can be classified as problem gamblers then it could be argued that more resources should be going into this field. Class-A drug-takers (about three per cent of the population) and alcoholics (somewhat more than three per cent, depending on the definition) are researched and monitored far more closely and offered more accessible help.
The finances of problem gamblers often devastate their families. Heather Wardle, the project director on the BGPS at the NatCen research organisation, is researching the finances of heavy gamblers for another report due to be released later this summer.
"They often get into financial difficulties," she said. "When the problem is extreme, they use various strategies to get more money in order to gamble and, in the most extreme situations, they will commit crime."
The Gordon Moody Association, which treats the most serious addicts, estimates that they "will have severely affected the lives of at least 15 others in order to support their gambling".
The BGPS suggests the situation could deteriorate further as seven per cent of people, about 3.5 million adults, are in the "at risk" category.
Maggie Kirkpatrick of the Consumer Credit Counselling Service in Eastbourne is worried that gambling providers are focusing on women who are at home alone or with young children and who might be feeling lonely.
"There are an awful lot more people gambling at home now because it is so much easier to do at home," she said. "The advertisers present this as 'your friend in the home', on the end of a computer."
Debt advice agencies tend not to have statistics on gambling debts (as their clients generally do not specify how they have spent their money) but Ms Kirkpatrick has her suspicions: "A lot of the debts we are now seeing may be because of gambling."
Problem gambling often starts in ways that seem harmless.
"Maybe your granny takes you to bingo or someone is into betting and teaches you to bet," said Ms Wardle.
The National Lottery, launched 18 years ago, tends to be presented as a good cause or as "having a flutter". This is despite the fact that the odds against coming out ahead would deter anyone who understands probability theory.
Ms Wardle says problem gambling is less linked to the National Lottery than to other activities. But many people who might not be classified as problem gamblers could be spending more than they can afford on lotteries. They can get addicted to using the same numbers for every draw.
Ms Wardle explained: "One of the things they worry about is that if they don't play then they could have won."
Ms Kirkpatrick is concerned too: "£5 a week can be the difference between paying your debts or not."
While the three-yearly BGPS has become a casualty of government cuts, there are some positive steps taking place. Family doctors are being offered online training through the Royal College of GPs on spotting gambling issues in patients.
"These people aren't being picked up currently," said Dr Ed Burton, a Lincolnshire GP. "But a GP has access to great numbers of people. Hopefully, we should be able to pick up more."
One tool for GPs is a pair of simple questions: "Have you ever felt the need to bet more and more money?" and "Have you ever had the need to lie to people important to you about how much you gamble?"
GPs can then refer patients with difficulties to experts for help. As the Responsible Gambling Strategy Board says: "Much of that help is concentrated in specialist, gambling-related support services which may well not be known to many of those experiencing problems."
Other positive moves include a new freephone helpline number (see right), launched in April and run by the information and support provider Gamcare. And new questions are being asked in the Health Survey for England (currently being conducted) which will give some insight into gambling prevalence when it is published in 2013-14. The same is happening with the Scottish Health Survey.
Nevertheless, the development of policy on gambling is a troubled one, characterised by delays and disagreements between the parties involved. Leaving the post of chair of the Responsible Gambling Strategy Board, Baroness Julia Neuberger wrote last November of the "mixture of both satisfaction and sadness" she had felt in the position.
At the moment, the National Lottery is going from strength to strength.
Its aim, says Camelot, the company which runs the lottery, is to encourage "many people to play but to each spend relatively small amounts".
It does not attribute its growth to negative factors – such as people turning to more desperate ways of making money during a recession – but rather it lists a host of marketing and administrative factors for its success.
These include "an enhanced and regularly refreshed range of games on offer, with different themes, prize levels and price points to appeal to all tastes" and "steady growth in the number of players, especially younger, online players who love the smaller prizes on offer".
At the older end of the age range, Blackpool's Empire Bingo Club is also changing its approach.
"You have to magic people in, tickle their fancy," said owner Elaine Bottomley who welcomes more than 1,000 players in a week. She has introduced three-course lunches (free for people playing before noon) and gifts of basic shopping items.
She believes problem gambling is far more likely to happen when people gamble alone, asserting that the social aspect of her bingo sessions works against addiction.
"We know everyone who comes in," she said. "We send out birthday cards. If they are in hospital, we visit them."
If someone wants to play with random chance, premium bonds are a safer answer. The tax-free prize money is paid out at a notional rate of 1.5 per cent. It might not sound much but you keep your capital investment, and that does not happen with most gambling activities including the National Lottery.
Case study: Publican lost everything to slot machine addiction
Tony was a successful pub landlord and the owner of two houses.
But then he started playing the machines in betting shops and became addicted.
Descent was swift. "I blew everything, £400,000. I split up with my wife and kids. I lost the pub."
He handed over one of the houses to his wife and sold the other one. Then the money dwindled to nothing.
"After the money was gone I worked in a pub," he recalled. Then he stole £4,000 to finance his habit, was charged, taken to court, found guilty and put on probation.
It was his probation officer who suggested he go to the Gordon Moody Association, a specialist charity that deals only with the most serious problem gamblers.
Through its counselling, group therapy and other services, Tony found his way out.
"I live in a hostel now," he said. "I'm doing bits and pieces. I haven't gambled since last August. That's very difficult but the aftercare at Gordon Moody is very good. I'm back in contact with my wife and kids. I see them every week. We get on very well."
Will he get back to the success he had achieved before his problems took hold?
"It's difficult with a criminal record but I'm going the right way about it," he said.
Links
Central and North West London Gambling Clinic
www.cnwl.nhs.uk/national_­problem_gambling_clinic.html
(020) 7534 6699
Consumer Credit Counselling Service
(0800) 138 1111
Gamblers Anonymous
Gambling Commission
Gambling Therapy
GamCare (support service)
(0808) 8020 133
Gordon Moody Association
(01384) 241 292
NatCen (research organisation)
www.natcenac.uk/our-research/health-and-lifestyle/gambling
Responsible Gambling Strategy Board
Responsible Gambling Trust
Join our new commenting forum
Join thought-provoking conversations, follow other Independent readers and see their replies