The battle of the rights: retailers vs returners
How and why retailers are making it harder to return your purchases
Felicity Hannah
Friday 01 November 2019 13:10 Comments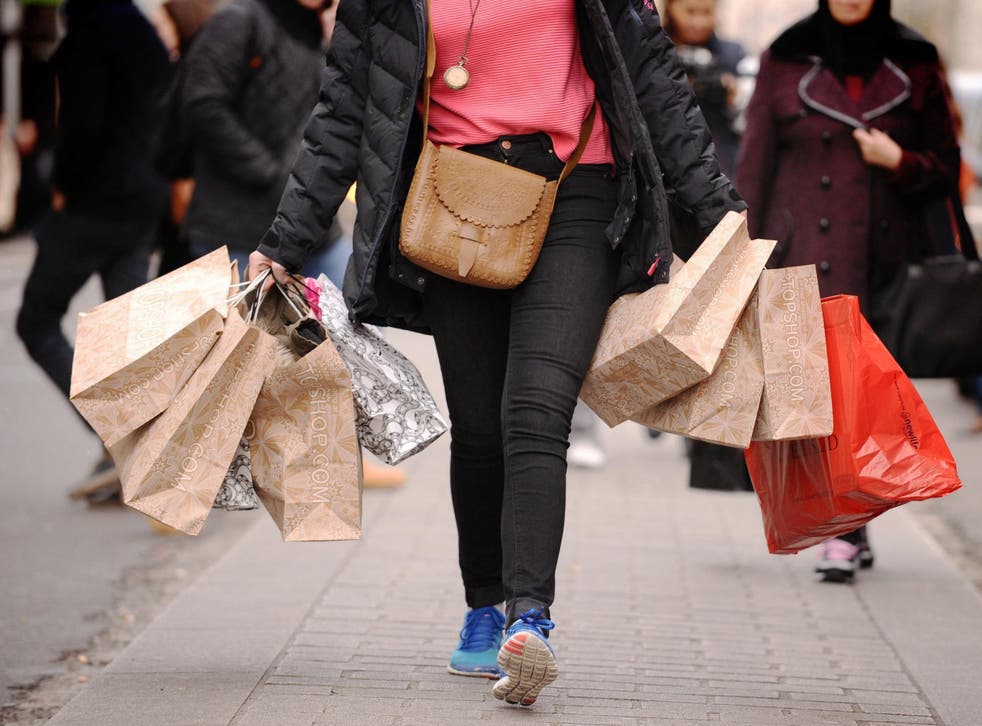 Businesses are making it too hard for customers to return items or cancel services.
In fact, people end up losing out on a collective £5.2bn a year because they can't get their money back, according to the latest customer experience report from service design consultancy Engine.
And, while that may sound like good news for the companies involved because they do not have to issue refunds, it can have a huge negative impact on their future business.
The same report, which surveyed more than 2,000 shoppers, found that companies have then missed out on £7.2bn of further sales because customers have felt so discouraged and annoyed.
Joe Heapy, Engine's co-founder, says: "Customers have come to expect their interactions to be seamlessly joined-up across the whole customer journey, especially at the moments that really matter, such as when a product or service doesn't meet expectations and they want to exchange or cancel."
Of course, while some customers are failing to return their unwanted goods, others are doing exactly the opposite.
More than a third of shops saw an increase in serial returns in 2018, partly down to customers who buy, wear and then return clothing.
In fact, Asos has said that it may start suspending accounts if it believes customers are wearing clothes before sending them back.
So what are the actual rights – and wrongs – of returns? What are customers allowed to do and what are the laws that protect them?
You have rights, use them
Whenever you buy an item or pay for a service, you have certain rights that cannot be changed by the retailer or provider. When you see small print that says "your statutory rights are not affected", that refers to these.
Your purchase has to be of satisfactory quality, it must be as it has been described and fit for purpose. It also has to last for a "reasonable" length of time.
Now, those rules are clearly subjective depending on the item. You have every right to expect a new oven will last for years, but it would be unreasonable to expect a cheap pen to do the same.
The Consumer Rights Act 2015 laid down some new rules – if an item fails within the first 30 days then you have a right to reject it and ask for a full refund in most cases.
But those rights are not as extensive as you might think
Most retailers allow shoppers to return items when they have changed their minds. In fact, some people take multiple items home to try them on and return the ones they do not want.
It's easy to believe we have a right to return that stuff, even though it is not actually faulty, just unwanted. However, there's no law that says retailers must accept them back.
Most shops will accept returns, although some may specify that goods must be taken back within a certain number of days and usually with the tags or labels still attached.
That kind of offer is not normally open for perishable items or anything you have had custom-made as clearly the retailer cannot then sell it on.
Of course, if you have bought an item or paid for a service and the promise of a refund was made before you purchased then you do have a right to that return. In that case, it was part of the contract you entered into, so the retailer must hold to it.
Online gives better protection
Perhaps one reason so many of us fail to return items is the hassle. It's easy to order something online – you click and it arrives a few days later.
But returning it means rewrapping it and taking it to the Post Office or parcel drop-off. That additional barrier is where many people fall down and don't get the refund they want.
Yet, by ordering online you actually gain even more rights to return items or cancel services, so it's important to understand just what you are allowed to do.
While you're reliant on the goodwill of the retailer to return for a refund when you shop on the high street, you gain extra rights to reject and get a refund when you shop online.
Legally, you have 14 days to cancel an order after receiving it and a further two weeks to send items back for a full refund – although you will probably have to pay for the return delivery.
There doesn't need to be a fault, you have a right to reject online purchases once you have seen them in person, although, once again, perishable items or personalised goods are usually excluded from this.
And if you pay for a service or digital content online then you also have 14 days to cancel it after the order is made. If you've used the service in that time then that will usually affect how much of a refund you can get.
The company or seller then has 14 days to refund you, starting from when it receives the goods or from when you notify them you wish to cancel a service.
Just be sure to act fast and return items while you still have the right to do so. Otherwise, you end up out of pocket and out of wardrobe space.
When it's not okay
Ordering online gives you many additional rights, but it is not okay for customers to wear and return items purposefully to avoid paying for them – and retailers are finding ways to clamp down.
Research carried out by Checkpoint Systems shows that 22 per cent of shoppers admit they have purchased items with the sole intention of returning them after use.
Some retailers are now fighting back with prominent tags that must not be removed if an item is to be returned. Others, like Asos, are threatening to deactivate accounts where they suspect this kind of abuse.
But those issues do not mean you cannot return an unused, unwanted item if it's not right for you – just make sure you do it in time.
Register for free to continue reading
Registration is a free and easy way to support our truly independent journalism
By registering, you will also enjoy limited access to Premium articles, exclusive newsletters, commenting, and virtual events with our leading journalists
Already have an account? sign in
Register for free to continue reading
Registration is a free and easy way to support our truly independent journalism
By registering, you will also enjoy limited access to Premium articles, exclusive newsletters, commenting, and virtual events with our leading journalists
Already have an account? sign in
Join our new commenting forum
Join thought-provoking conversations, follow other Independent readers and see their replies