Savvy Money: Switching is all the rage – it applies to annuities as well
Seeking the best deal is more complicated than staying with an existing provider, but can pay off
Sarah Pennells
Saturday 26 October 2013 18:21 Comments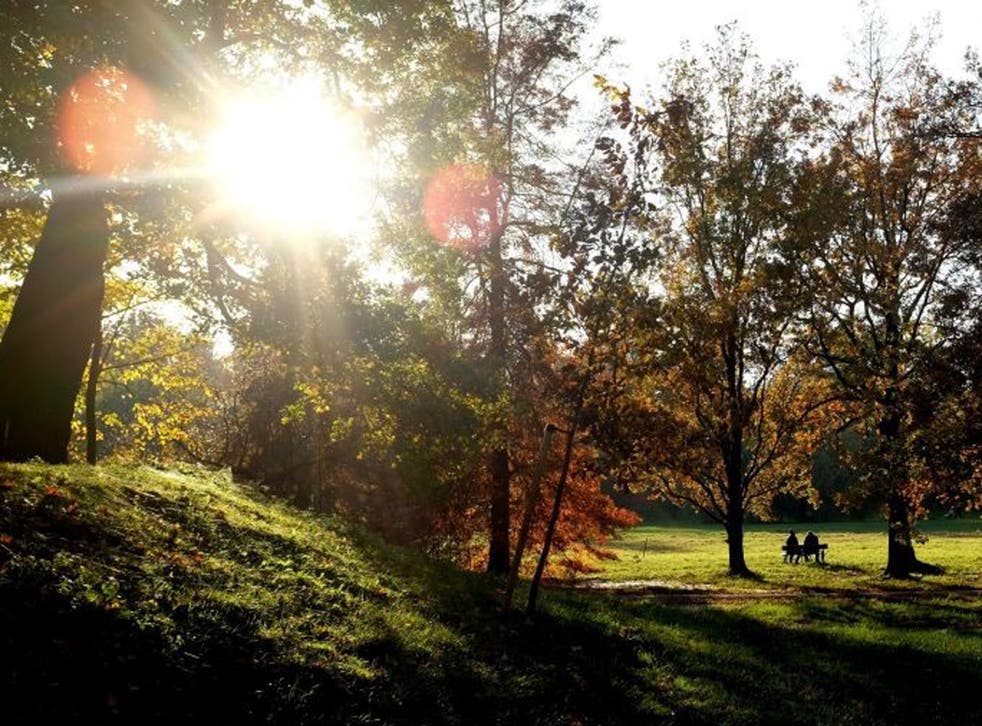 Do you hunt around for the best deal? Silly question! Of course you do. These days few of us buy what we need – or want – from the first shop or supplier we stumble upon. And it's almost government policy when it comes to energy companies, with David Cameron encouraging us to "go online" to get a better deal when British Gas announced a price rise this week.
And yet, when it comes to one of the most-important financial purchases that thousands reaching retirement have to make, far too few shop around, despite changes designed to encourage it.
I'm talking about buying an annuity – the little-understood and often-criticised insurance product that pays you an income once you've retired. Last year, more than 400,000 people bought an annuity, but I bet many of them didn't end up with the right one.
Making the right choice
Annuity rates have risen in the last three months, according to provider MGM Advantage, and now stand at a two-year high.
Despite this, compared to a few years ago they're pretty poor value. Perhaps it's not surprising that, when the average fund of £30,000 might only produce an income of around £5 a day, annuities could probably be best described as a grudge purchase.
But if you aren't in the fortunate position of having joined a salary-related pension scheme through your work, it's what you'll probably end up buying to convert your pension fund to a regular income. There are other options, such as income drawdown, but it's not suitable for everyone.
There's a growing chorus of pension experts who are calling for wholesale reform of the system for converting your retirement savings into an income.
However, any change on this scale would take years. So the challenge is to get more people buying the right annuity now.
Figures from the Association of British Insurers (ABI) show that less than half of those who buy an annuity shop around and buy it from a different provider. Research by annuity provider Partnership is more telling – 75 per cent of those it questioned don't think they'll gain by shopping around.
If they don't think there's anything to gain, it's not surprising more don't bother. And it's still too difficult for most people to take the first step, says Tom McPhail head of pensions research at investment firm Hargreaves Lansdown and Chairman of the Pensions Income Choice Association.
"People don't have experience of buying an annuity before they retire so they don't have confidence in what they're doing."
An ABI code – which was finally introduced after years of pressure by consumer groups – has made it harder for people to sleepwalk into buying an annuity from their existing pension provider.
But they need more help in making the right decision. I get emails from people who are worried that if they switch to an annuity provider that they don't know, it may go bust; a definite incentive to stick with the devil you know.
If you have a medical or lifestyle condition (such as being overweight or smoking), you stand to gain the most as your income could increase significantly if you qualify for an "enhanced" annuity.
However, figures from the ABI reveal that enhanced annuities account for just 6 per cent of sales by pension companies to existing customers (those who buy an annuity from their pension provider).
Where someone gets advice from an annuity specialist or independent financial adviser, the figure is more than 40 per cent.
Depending on the medical condition you have, you could get between 10 and 35 per cent more income every year (even more if you are very seriously ill).
If you are in good health, you could still benefit by shopping around. The ABI's latest example rates table show a £350 a year difference between its best and worst annuity providers for someone buying an income with a pension fund of £27,000 (that's the difference between £1,706 or 1,350 a year in income).
Verdict:
Seeking out the best deal is more complicated than going with your existing provider.
It will also cost money, either in the form of a standalone fee (typically a minimum of £500) or commission (1-3 per cent).
The long-term answer is major change to the annuity-buying process. But, if you're due to retire, don't stick with your existing provider without finding out just what else is on offer.
Register for free to continue reading
Registration is a free and easy way to support our truly independent journalism
By registering, you will also enjoy limited access to Premium articles, exclusive newsletters, commenting, and virtual events with our leading journalists
Already have an account? sign in
Join our new commenting forum
Join thought-provoking conversations, follow other Independent readers and see their replies