Soaring markets give share investors pause
Experts are wary of talking up stocks or funds as fears of an investment correction grow ever stronger.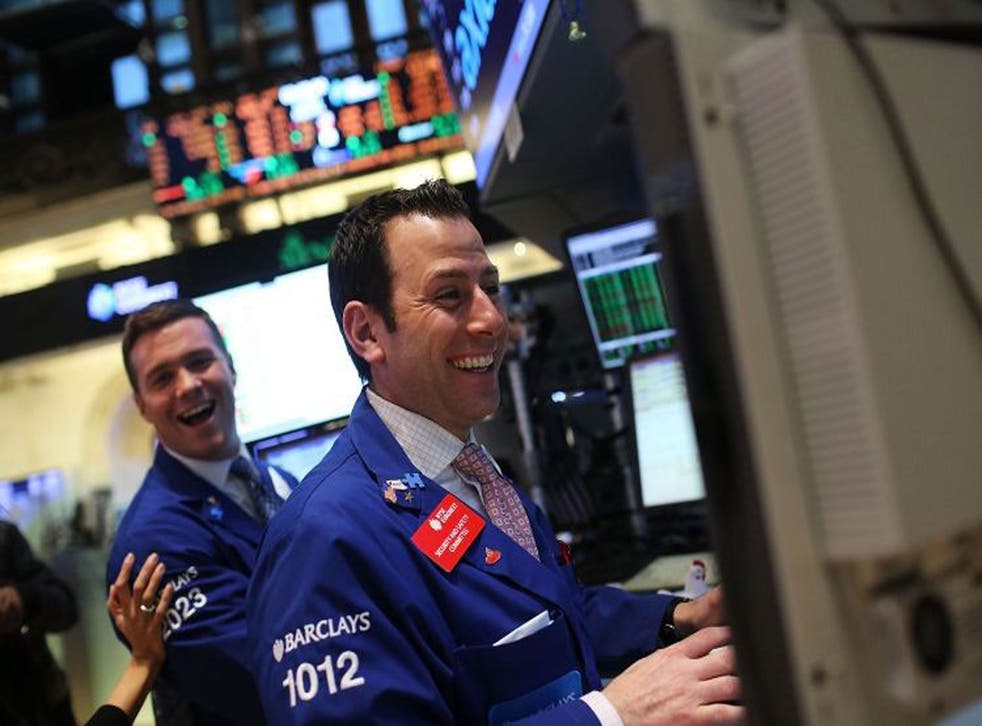 Global stockmarkets have been hitting highs this week. New York's Dow Jones set a new all-time high. Meanwhile, the FTSE 100 reached its highest level for five years.
Do the rallies mean investors should sell and take profits ahead of an anticipated market correction, or is this the beginning of an stock market boom?
"Investors shouldn't pay too much attention to an index figure," advised Adrian Lowcock of Hargreaves Lansdown. "Instead they should focus on their objectives and the funds they invest in."
He said market prices are based on their relative value to other assets. "Since mid-2012, cash and gilts have looked increasingly unattractive and have made equities look more attractive," he said.
"Generally the market rises in the UK bring us back to the levels seen in 2008, however for equity income investors and those in good actively managed funds they have already reached new highs, so this week's rising index levels shouldn't be of too much concern."
Brian Dennehy of FundExpert, also advises investors not to get too excited about this week's news. In fact, he believes investors have had a dilemma for many months.
"Do you avoid equity markets knowing they are rigged by central bank action? Or do you hold your nose, get involved to some extent and stay close to the exit?" he said.
"If you are in the first category, don't get sucked in now. Be patient," Mr Dennehy advised. "If you are in the latter category, stay very close to the exit.
"Complacency abounds on a range of indicators, flashing just as they did around prior interim peaks over the past decade."
He said the FTSE 100 could well climb higher, possibly to as high as 7000. "But investors must bear in mind that the higher the market goes, the more confident most others will become – whereas in the case of the most successful investors, the higher the market goes, the more cautious they will become," Mr Dennehy said.
Julian Parrott, a partner at Edinburgh-based financial advisers Ethical Futures, told the ethical website Blue & Green Tomorrow that he found the market rally worrying.
"I'm inclined to think that it's false optimism stoked by a great load of cash which is facing near-zero return on deposit and is tempted to take risk to improve return," he said.
"Assets prices are rising on false optimism. I'm pleased to see markets rise but bracing myself for a correction," Mr Parrott said.
Adrian Lowcock agrees that a correction could be in the offing, but not necessarily soon.
"At some point the market will take a breather, but given that so many are expecting a correction it may be a while before it happens. In fact they tend to occur when they are least expected," he said.
"However, investors shouldn't wait for such events as over the longer term they will be better off investing rather than trying to call the markets."
He pointed out that for many people rising share prices will be good for their pensions, boosting their value.
"That could tempt people to think they can cut their contributions but I would caution against that unless they are getting close to their lifetime limit. Even then it would be best to seek professional advice to ensure whatever decision people make is the right one for them in the long-term."
Join our new commenting forum
Join thought-provoking conversations, follow other Independent readers and see their replies