A student's guide to financial survival: You don't have to drown in debt at university
Fresh from A-level delight, the moment does not have to be soured by students resigning themselves to thousands of pounds worth of debt in three years' time. Rob Griffin sees how to pass the university challenge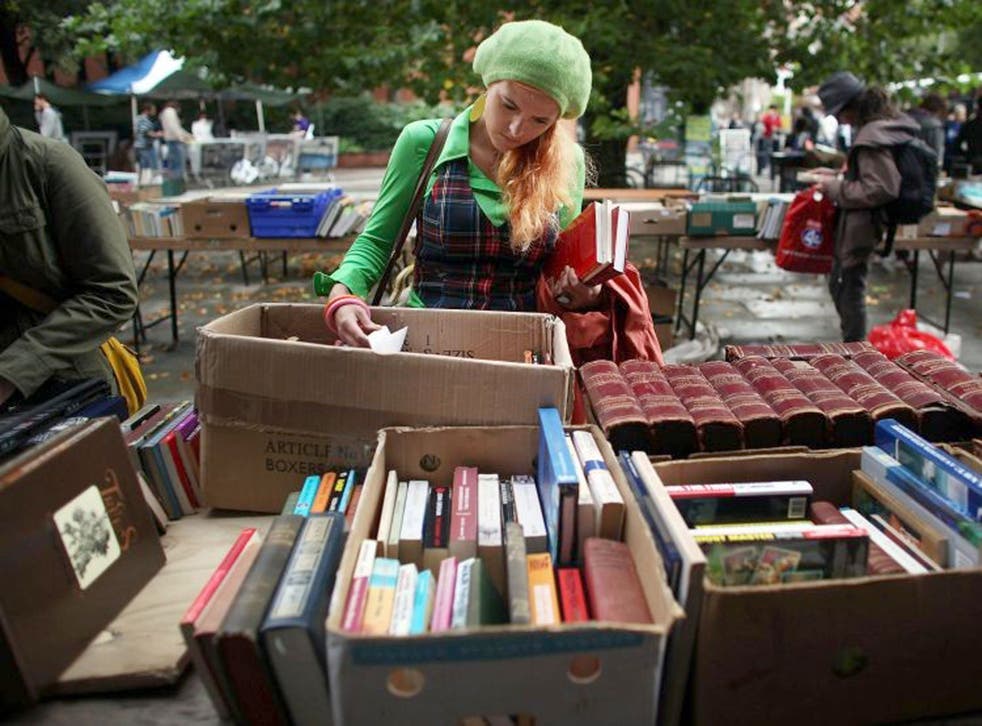 Thousands of youngsters will be heading off to university in the next few weeks but one of the most important lessons can be learnt before they leave home: how to budget effectively and steer clear of unnecessary debt.
Gloomy research suggests that 18-year-olds celebrating their A-level results last week will be graduating in three years owing thousands of pounds for the costs of tuition fees and basic living – even if they haven't been out partying every night.
Geoff Penrice, a financial adviser with Astute Financial Management, warns that the costs involved are more than people expect and it's very easy to overspend and end up in long-term financial difficulty. "Students need to work out how much they have to spend and then budget accordingly," he says. "There is something very powerful about writing a budget plan down, while keeping a daily written record of expenditure really helps focus the mind."
We spoke to leading financial advisers and companies to put together a list of factors for both students and their parents to consider.
Get to grips with money
Statistics show that many of us have an unhealthy relationship with debt and rely on our credit cards and bank loans to fund our lives. Owing thousands of pounds at the very start of your working life, therefore, is best avoided.
The best way to limit this, simplistic as it might sound, is to keep an accurate tab on how much money you've got coming in and going out.
One of the biggest financial crimes is spending student loan instalments too quickly, stresses Lauren Milkins at the financial adviser Chase de Vere. "Payments are made roughly every three months so it is very easy to spend all of the money straight away and forget that it needs to last," she says. "[Students] should split their loan instalments into weekly allowances so that they know exactly how much they have to spend each week."
Get a bank account
The high-street banks have all launched their student bank account offerings for 2014 and there are several worth considering, according to Rachel Springall, a student finance specialist at the comparison site moneyfacts.co.uk.
"Some accounts offer an interest-free overdraft to students," she explains. "HSBC and Halifax have attractive overdrafts offering up to £3,000 in year one up to year six. Barclays offers up to £2,000 to year five. But other banks, like Lloyds, will offer a tiered system where the overdraft facility can grow in each subsequent year of study."
Running alongside the overdrafts are the perks, Ms Springall says. "Santander's 123 student account offers a railcard for 16 to 25-year-olds so long as £500 in the academic term is credited.
"Its overdraft facility is up to £1,500 from year one to year three, then up to £2,000 into year five.
"Students can also earn interest of 3 per cent on balances of £300, so it would be good for those who stay in credit, or those who need an overdraft to fall back on whilst they study."
There are other incentives too, she adds. "Some student accounts will draw in potential customers with lucrative discount schemes and cashback, such as NatWest with its Tastecard membership [for restaurants]." But these are only ever worth it if they are used.
The old saying that "there's no such thing as a free lunch" applies to many student-focused banking products, according to Damien Fahy, founder of the consumer website moneytothemasses.com. "Students need to realise that the banks give you all those account freebies and overdrafts not because they like them but because it's a honey trap," he says. "They may give you credit now but they are playing a waiting game in the hope that you will have a high-paying graduate job one day and need a mortgage to buy a nice, expensive house ... Think of it as like fattening a turkey before Christmas."
Consider buying insurance
Insurance is a necessary evil. It's the one purchase you make in the hope you'll never need it. It's also tempting to overlook it entirely, but you need – at the very least – to be aware of the risks. This is particularly relevant given the number of expensive electronic items that students will have as standard. In fact, the average value of gadgets owned is £2,883, according to the Endsleigh 2014 Student Survey.
Laptops and netbooks are the most common items, owned by 96 per cent of students, while 91 per cent have a smartphone and 40 per cent possess either a tablet or e-reader. Some students have more expensive toys, with 37 per cent owning a flat- screen television and 34 per cent a games console.
Despite this, 40 per cent of the students surveyed by Endsleigh did not have an insurance policy and 13 per cent admitted to not being sure if they were covered. This statistic comes at a time when the insurer's research indicates that 56 per cent of students have lost or damaged their smartphones.
Sara Newell at Endsleigh, said: "It's really important when they head off to university that students consider insurance tailored to their specific needs and don't leave anything to chance."
Balancing the books
The chances are that even with careful budgeting, there will be a huge disparity between a student's "income" and their outgoings. In this case, the only viable solution is to find a source of cash, says Ms Milkins. "Having a part-time job or working during holidays is an option. Universities often have a 'job shop' or offer opportunities to work for a few days or at certain events. For example, the Millennium Stadium in Cardiff has employed students on an ad hoc basis to help at some matches."
Long-term planning for parents
While it may be too late to reduce the burden for those about to start university in the next few weeks, it's never too early for parents of younger children to plan ahead.
Maike Currie at Fidelity Personal Investing suggests that saving into a junior Isa is a good way of spreading the cost of university across the first 18 years of your child's life. "It will be a lot easier to fund a place for your child if you start early rather than trying to come up with a lump sum later. Fidelity calculates that for a one-year-old child, an investment of £100 a month could provide the estimated £27,000 to cover the cost of university, with a bit left over."
Even small amounts can add up. "If you only put aside £52 a month, the magic of compounding means that after 18 years you could have built up a fund of just over £15,000."
Case study: A lesson in saving
Charles Kirkman is currently enjoying a self-funded trip to Thailand having just graduated with a politics degree from the University of Essex in better financial shape than many students.
This is due to a combination of working in various jobs to supplement his studying and his family having put aside money for many years to help fund his education.
His father, Mark, said the decision to help prepare for university was actually taken when his son was just eight.
"We decided to contribute to a fund on a monthly basis," he explains. "My ex-wife had share options in NatWest, which we bought before moving our investments over to Fidelity."
That decision has been of enormous benefit. "It costs around £25,000 to put a student through university," Mark explains. "As the investment has matured, we've used the money to help him pay off his student loan, accommodation and expenses."
Not that the family had any intention of funding everything. "He has worked in the evenings at weekends in various pubs and restaurants in order to earn money," he says. "He has saved enough for this trip to Thailand, so has definitely done something right."
Mark advises parents to begin saving as early as possible. "They must start putting money away even if it's only a few coppers," he says.
"Even if their child doesn't end up going to university then at least they'll still have a nice little nest egg for the future."
Join our new commenting forum
Join thought-provoking conversations, follow other Independent readers and see their replies