UK funds: A home win is not guaranteed
Be selective, warns Emma Dunkley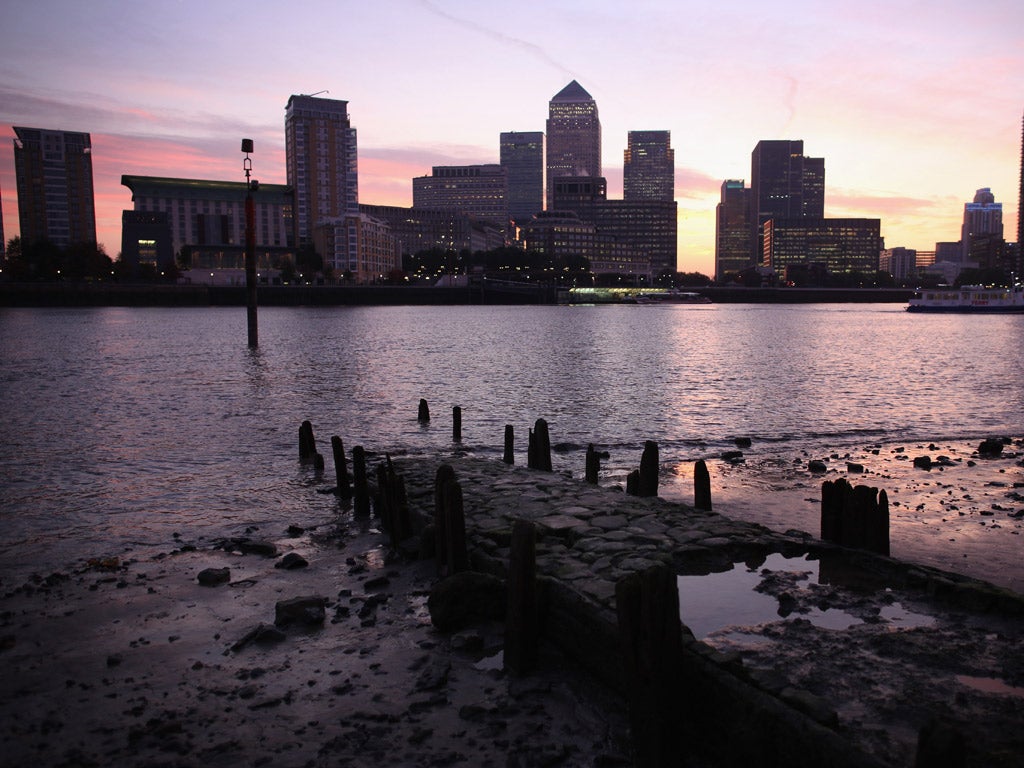 The adage "there's no place like home" is one used in many walks of life, but it can also be applied to lots of people when it comes to investing. Many of us feel more comfortable putting our cash to work in familiar UK companies rather than those based overseas, but with economic growth remaining sluggish, it is crucial to be selective over what you buy to gain the highest returns.
Now could be a good time to put your money to work, as markets have tumbled in the past couple of weeks, meaning anyone taking advantage of funding their stocks and shares Isa early in this new tax year could get in at an attractive level.
With interest rates looking like they will stay very low at 0.5 per cent for a while and 10-year UK government bonds returning not much more than 2 per cent, funds investing in UK companies offering dividend yields of more than 4 per cent while growing your money look extremely compelling by comparison.
According to a survey of Barclays Stockbrokers Isa investors, 87 per cent are looking at the UK to get returns this year, while five of the top 20 funds bought in an Isa during February were UK funds, such as Invesco Perpetual's High Income, run by star manager Neil Woodford.
"Money has got to come out of gilts and cash for returns at some point and the UK is offering good yields. There are equity income-type funds offering around 4.5 per cent a year," says Andrew Merricks, the head of investments at Skerritt Consultants. "It's a better time to invest in the UK if you're going to, but UK investors should also look overseas."
Finding the best stocks in the UK is challenging, especially as the real growth opportunities lie in smaller businesses that may not be that well known, as opposed to larger, FTSE 100 companies, many of which derive a significant chunk of their business from abroad.
"If you want long-term growth, look at the smaller and medium-sized areas, if you're prepared to tuck your money away," says Mr Merricks. "We like Investec's UK Smaller Companies fund, run by Philip Rodrigs, who is a consistently good manager."
Although smaller companies have room for more growth and can deliver greater returns, picking the right ones requires skill, lots of research and ultimately, the expertise of a fund manager. "Never invest in single shares yourself; it's too high risk. Invest in a well-managed fund, but one where you know what it's trying to do," says Mr Merricks. For example, you need to understand whether the fund aims to achieve growth, income, or both combined. If you want to invest in your home market more cheaply than paying for a manager to pick stocks, buying index-tracker funds or exchange-traded funds (ETFs) investing in the FTSE 100 can be another option.
The cost of a manager actively run your money entails an annual management fee of around 1.5 per cent along with other costs, while the iShares FTSE 100 ETF, for example, has an annual cost of around 0.40 per cent.
"For people who do not have much time or confidence choosing stocks, ETFs are a good way to gain broad access to the UK market," says Chris Stevenson at Barclays Stockbrokers. "We've seen FTSE 100 ETFs placed firmly at the top of the chart, as the most popular ETFs. Invariably the iShares FTSE 100 ETF is the top-traded one across the board."
However, it should be noted that although ETFs are generally cheaper than actively-managed funds, they will just follow the market, going down as well as up.
Before you rush to put your money into a UK fund, you should consider what cash you already have invested in this market and weigh up some of the negatives. "We are not too optimistic about the outlook for the UK economy, preferring the US, Asia and emerging markets," says Mick Gilligan at stockbroker Killik & Co. "However, it depends on where in the UK you are investing. Many companies listed on the UK stock market generate a large proportion of their profits outside the UK."
It is important to note that you may have money in your pension pot which is significantly exposed to the UK.
"Some people might think it's quite dangerous to play around with your pension, because it's your financial future," says Yvonne Goodwin, who runs her own wealth management firm. "But it's actually more dangerous to not do anything with it."
In this regard, it is worth reviewing your pension holdings and other investments, when considering which funds to buy for your Isa.
Overall, Mr Stevenson says: "The total cost of investing in funds is getting cheaper and investors should consider the choice between using a managed fund to get exposure to the UK market, with the benefit of an expert fund manager trying to outperform the market, or an ETF, which simply tracks the UK market at a lower cost."
Emma Dunkley is a reporter for Citywire.co.uk
Join our commenting forum
Join thought-provoking conversations, follow other Independent readers and see their replies