Eight steps to happy student finances
It is possible to get a degree and avoid a crippling financial legacy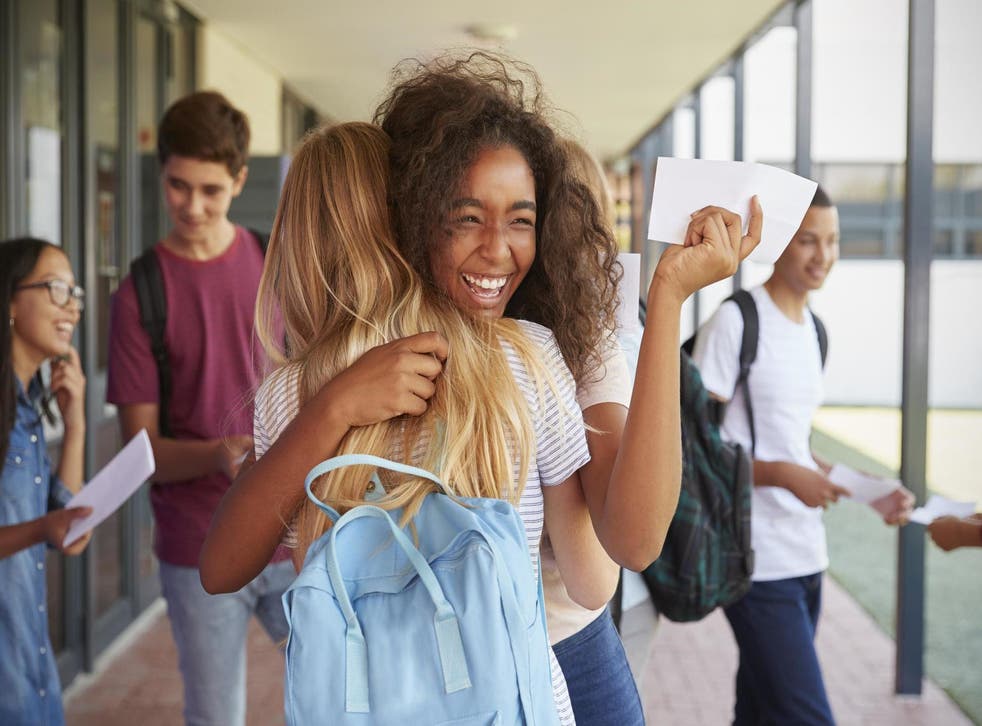 A-Level results day means a lot of giddy teenagers. Whether they are off to university, moving onto an apprenticeship or entering the workforce, a new life beckons. With that new life comes new situations, new opportunities and new challenges.
One of those challenges is learning to manage money as an adult. Students can leave university with up to £50,000 in student loans to repay over their careers, it is unfortunate if unnecessary overdrafts and credit card debts are added to that hefty sum.
So, since the kids like listicles so much, here are 10 genuinely important things teens need to consider as they head off to university.
Pick the right bank account
Getting people to consider switching bank accounts can be incredibly difficult but many students will need to open their first adult account and taking the time to choose the right one is seriously important.
Calum Bennie, savings specialist at Scottish Friendly, says: "Getting the right student bank account is very important, so make sure you shop around before deciding. There are a host of accounts out there, many offering cheaper rail journeys and Amazon vouchers, but don't just go for the one with the best freebies.
"The most important thing is that the account you pick has a decent interest free overdraft because, while you probably don't plan on dipping into the red, you almost certainly will, such is student life. But remember, it's important to remember to stick within your overdraft limit, as the charges for going over tend to be punishing."
Learn to budget
Probably nine out of 10 students won't manage this but it's essential. Those that grasp budgeting will manage their money better throughout university, meaning they leave in better financial shape at the end.
Even better, they will have learned a skill that's valuable for life.
John Webb, consumer expert at Experian, says: "Let's face it, you're on a budget, so get budgeting!
"The best place to start is to work out how much you actually have to spend over the course of the term (not including your overdraft or other credit!), work out how much money you have, whether it's from a student loan, grant allowance from parents, savings or income from a part-time job.
"Next, split your outgoings into what you need and what you like doing, while working out what you actually don't need and can probably live without. Once you've worked out how much you need to spend on what you'll need, you're in a good place to set aside for the things you want to do."
Choose your friends and your flatmates carefully
Many students start their undergrad years off in halls or in university flats but often move into flats with their friends after that first year.
Choosing those friends carefully and setting up rules for communal bills is essential. But while a shared bank account may seem like an easy way to manage the money, it may not be a good idea.
Having a shared bank account where money for bills is paid into will mean students are "co-scored" by agencies.
Justin Basini, chief executive of ClearScore, says: "Actions that may seem harmless at the time, such as missing or ignoring a minor payment on a shared account, can come back to haunt graduates years after leaving university.
"These mistakes could easily affect their credit scores which in turn can impact everything from taking out a mobile phone contract to renting or buying a property later down the line.
"A better credit score ultimately leads to better deals on credit products and getting a grip on this sooner rather than later will help students and graduates get set up for a more stable financial future."
Face your fears
Students who aren't budgeting or who do fall into the red may prefer not to look directly at their finances, like it's an eclipse. But fully understanding their struggles is essential to successful student finances.
Sophie Phillipson, founder of student and graduate support site HelloGrads, says: "Don't be the student who is too scared to check their bank balance – this is the worst thing you can do.
"Although the best student current accounts will offer a generous 0% overdraft, exceed the arranged overdraft limit and either you will be stung with penalties, or your account will be temporarily frozen.
"For example, Santander charges students who spend more than their arranged overdraft: its monthly cap on unarranged overdraft charges for the 123 student current account is £50, but Nationwide won't charge anything.
"If you do find you are struggling financially while at university, don't bury your head in the sand; speak to your bank. They may give you extended time or an increased limit while you get back on track."
Get your books early
Students may plan ahead for the cost of accommodation, food and travel, but planning ahead for course requirements can save them some serious cash.
By hot-tailing it to the library as soon as the course texts are known, students can avoid having to buy new copies of the texts. Where that's not possible, there are other ways to save.
Myles Edwards, membership director of Foresters Friendly Society, says: "One of the most unexpected costs for students can be text books, with some costing more than £100. Use online book resellers, check departmental and union noticeboards, and ask people in the year above about getting hold of second hand copies."
Use tech
There are so many useful apps for budgeting and managing money, there are some good examples here.
Perhaps the most important app to download is a banking app that allows students to easily check their balance and even make savings.
Jamie Smith-Thompson, managing director of Portafina, says: "Nearly all banks and building societies have their own mobile banking apps that you can log into and view your account from. Obviously, this is a great way of tracking your spending, yet it can also help you to save.
"Many of these apps will have a saver function that you can put money into, so that it is separate from your main account. A great example of this is Nationwide's Impulse Saver, meaning you can set aside money for that rainy day when you need it most."
Insure your stuff
Students often move from their parents' home to university accommodation and may not be clear about what protection they have for their belongings.
It may be that they are covered by their parents' contents insurance, but it's important to check. Few students can afford the cost of replacing their belongings if they were stolen or damaged.
Dan Simson, head of home insurance at Direct Line, says: "Heading off to university is a daunting and exciting time; insurance is likely to be the last thing on any student's mind as they prepare to embark on the next stage of their lives, without the safety net of their parents.
"When even books often feel too expensive, should the worst happen, nobody wants to be paying a fortune to replace their stolen possessions. Insurance is a relatively small price to pay compared to the hassle and cost of buying a new phone or laptop."
Make the most of discounts
Students get discounts at loads of places, it's part of the deal. Those discounts shouldn't be an excuse for overspending on stuff that's not needed or affordable but it can help ease the expense of being a student and still having fun.
That can be true for students but also apprentices and new employees. KPMG's head of apprenticeships Kathryn Gomme says: "Look out for offers and discounts. Does your employer, college or university offer anything as part of your benefits package like season ticket loans, lunch allowances or car or bike schemes? Find out!
"NUS cards also offer a wide range of discounts on everything from restaurants to gym memberships so they are well worth having in your back pocket."
Join our new commenting forum
Join thought-provoking conversations, follow other Independent readers and see their replies