Insurance warnings over WFH as office reluctance rises
Are you covered for that laptop spillage?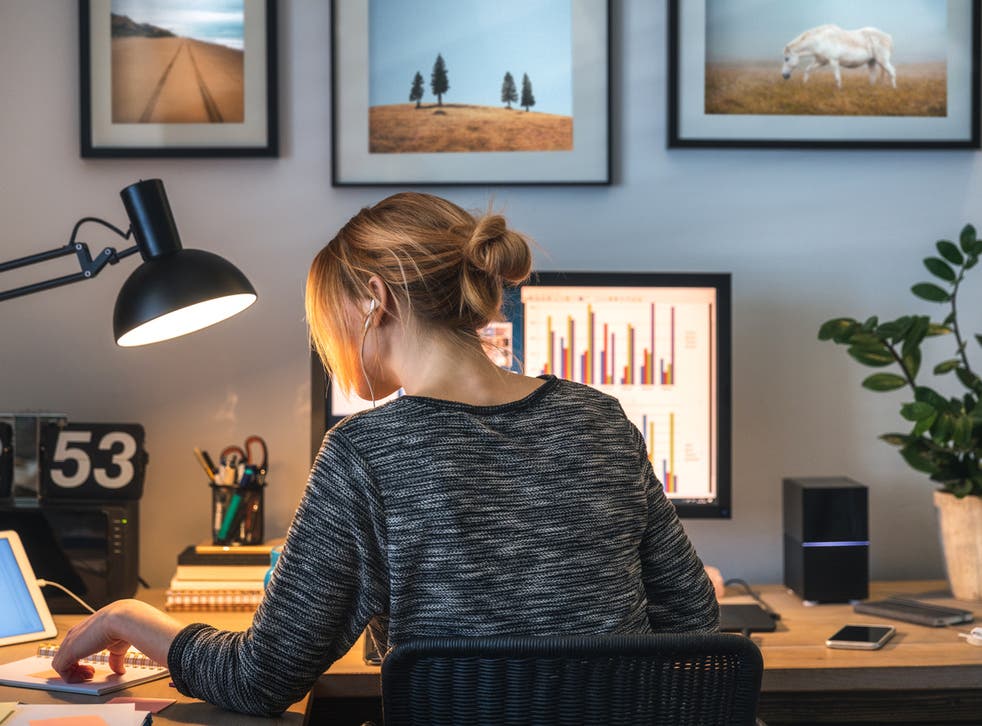 Blurred boundaries and complex circumstances are jeopardising millions of insurance policies, insurance customers are being warned, as the world weighs up the pros and cons of working from home permanently.
Official figures from the Office for National Statistics show that, unsurprisingly, the number of people who worked from home in 2020 increased substantially to more than a third of the population – during lockdowns and in periods of unrestricted movement.
The latest lockdown easing and roadmap to a new normal suggests a return to the office by the early summer, but study after study shows that the UK workforce is not prepared to go back into the office full-time, if at all.
One study, by HR software firm Personio, found one in four UK employees would go as far as to resign from their current role if they were forced to return to the office, making them the most reluctant workers in Europe.
Just one in three is prepared to go back at least part-time compared with more than half of workers in other countries, the survey suggested.
That's despite a series of significant statistical differences in experience and reward.
People who mainly worked from home were around 38 per cent less likely on average to have received a bonus compared with those who never do, the ONS data revealed.
Which perhaps belies the six hours of unpaid overtime they averaged every week in 2020 – almost double the extra hours done by office-based workers – working in the evenings and at weekends far more regularly.
Even during a global health crisis, the sickness absence rate for workers doing any work from home was just 0.9 per cent on average in 2020, compared with 2.2 per cent for those who spent all their time in the office or onsite.
And while the ONS figures suggest our efforts while working from home (WFH) are more likely to be overlooked due to enduring presentee-ism, it isn't the only way embracing the WFH approach could cost us.
Until recently insurers had to apply home and contents policies to home workers and the self-employed as the country was urged to stay at home as part of Covid restrictions.
But as government advice changes, some home workers may find they are no longer covered by default as some policies may be "domestic only", one insurer has warned.
"It's crazy that someone who spills a cuppa on their laptop while working from home might not be covered by their contents insurance," says Jimmy Williams, CEO of insurer Urban Jungle.
"We think that it's time all insurance policies officially reflected the big changes that are taking place in society. Changes such as flexible working, variable circumstances and an abundance of digital devices," he says.
"The lines between work and home are likely to remain blurred for some time. What everyone wants is flexibility, and it's time that the insurance industry reflected that," he adds.
The latest guidance from the Association of British Insurers – updated earlier this month – states that if you are an office-based worker and will continue to work from home as a result of the pandemic, it will remain the case that you don't need to contact your insurer.
However, if you are able to return to work, but are choosing to work from home more often, you may need to inform your insurer that your pattern of work has changed.
Policyholders may also face issues under a wide range of WFH circumstances, including where face-to-face client meetings are possible, or goods or services are made or provided from home.
Crucially, with the rise in popularity of the shed-office, the ABI urges customers to contact their insurer or broker if they have adapted their property or taken on major renovations during lockdown.
Even policyholders who have bought new business equipment that belongs to them personally should confirm the impact on their cover. "Cover for any business equipment (i.e. laptop) will usually be the employer's responsibility but check with your employer if unsure," it adds.
A year on from the first lockdown, and with more than 80 per cent of the population having now experienced working from home, data from electrical retailer Currys PC World and Canon claims we still have poor home working set-ups, including missing equipment such as computer screens, printers and dedicated desks.
A quarter of home workers are based in the living room and one in ten work from the kitchen, the survey found.
Join our new commenting forum
Join thought-provoking conversations, follow other Independent readers and see their replies