Why your boss wants to know about your debts
More than half of UK employers now offer financial support to their staff. But would you want it?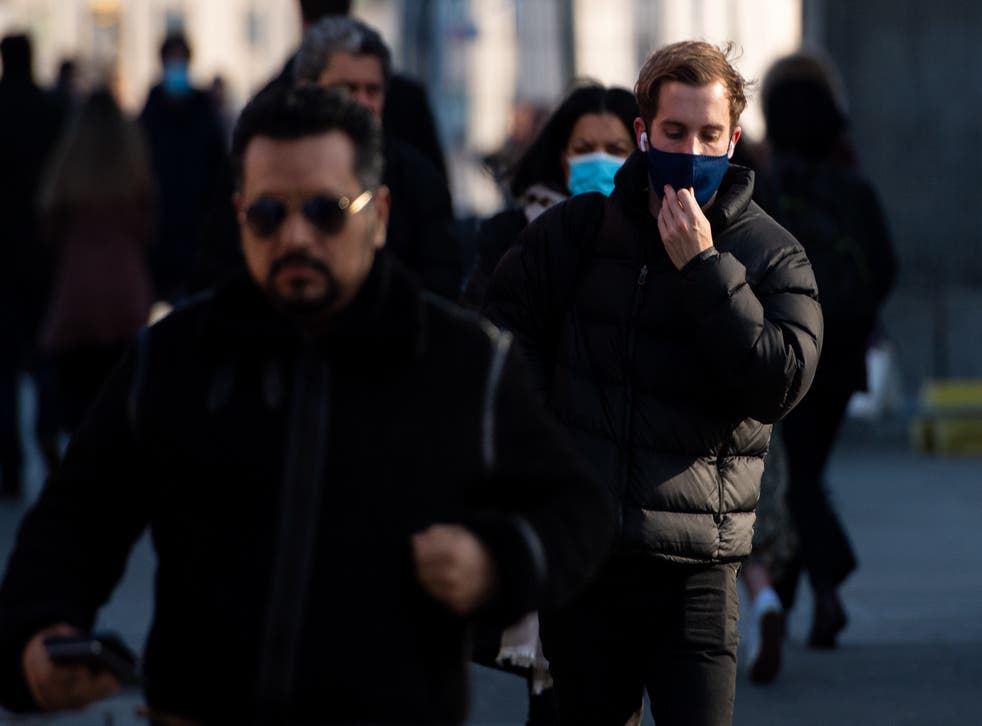 Covid shook up our relationship with work like nothing else. It changed the conversation about where, how and under what circumstances we work – both as a nation and also as a labour force of individuals.
At the same time, a similarly dramatic shake up stemming directly from the same pandemic has inflicted itself upon our personal finances.
The result has been an almost 50-50 splint between those who are financially better off than they were before the pandemic hit, and those whose money matters are now less robust – sometimes dramatically so.
And while some people are newly occupied trying to work out how to manage their new found cash wisely, more than four in five employees are worried about their finances, with 70 per cent saying it comes down to Covid.
More than a third of the UK's workforce is, or has recently been, in serious debt, according to a new report seen exclusively by The Independent.
Read more:
Some of us couldn't think of anything worse than sharing our bank balances with our bosses, but the pandemic has thrown light on a long-standing debate about whether those who pay our salaries have a responsibility to ensure our financial wellbeing – and how that should be rolled out.
After all, the workplace pension – the nationwide scheme that aims to improve our financial circumstances once we stop working – is already managed through our employment to great effect. Millions of people are saving significantly more through the scheme.
Elsewhere, study after study links financial distress to mental health problems, including depression, anxiety, and sleeplessness – all of which can significantly undermine our work.
In fact the new study, from digital pay firm PayDashboard, suggests there is a remarkably strong appetite for work-based support – and not just when it comes to making the most of our salaries.
Around 40 per cent of respondents said they got little or no financial advice or support from their employer. But almost half would welcome it to the extent that support around pay would improve job loyalty.
"The pandemic has pushed many households into financial difficulty. Life events such as job losses and periods of illness have caused thousands to seek help, borrowing money to make ends meet," says Rebekah Tapping, group HR director at employee benefits firm Personal Group.
"However, it can often prove difficult to make repayments and sometimes finances hit a crisis point.
"As we start to transition into post-lockdown life, it's important for employers to recognise the impact these newfound money worries may have on the workforce," she adds. "Personal debt can have a negative effect that extends far beyond an individual's financial wellbeing."
It's clear those pressures remain acute too, despite the huge expectation and hope pinned to the roadmap out of lockdown.
Squeezed savings, lower income from employment and less money available to spend kept UK household finances under pressure in the opening quarter of 2021 despite greater efforts to pay down debt, according to the latest figures from Scottish Widows' UK Household Finance Index.
The seasonally adjusted index – which measures households' overall perceptions of financial wellbeing – registered 42.0 in Q1, up from 41.1 in Q4 2020. Although still well below the neutral 50.0 value, this change signalled the slowest deterioration in UK household finances since the start of the pandemic.
There seems little doubt that household sentiment has been buoyed by the roadmap for easing Covid-19 restrictions. But while the UK is set to emerge from lockdown in the next few months, the outlook for finances over the year ahead remained downbeat and worsened slightly since Q4 2020.
Income from employment continued to decline in the first quarter of 2021, according to the latest survey data, as another national lockdown forced cuts in working hours and continued furlough. The rate of decline was the second-fastest since data collection began in early 2009, slower only than Q2 2020.
Almost 700,000 people have lost payrolled jobs due to the Covid crisis. Another 15 per cent of the workforce, as self-employed workers, will yet again miss out on vital support simply as a result of that working status.
But if you are employed, it seems just one of the myriad effects of the last year's extraordinary events is that your employer is set to become much more involved in your financial welfare.
"Employers have a key role to play, ensuring employees have access to free, independent money and debt advice, as well as empowering them to ask for help if needed," Tapping says.
"In supporting their staff's financial education, employers will improve worker wellbeing across the board. Supporting employees to be well will help both they and the business do well and this will be a major priority in the post-pandemic world."
Register for free to continue reading
Registration is a free and easy way to support our truly independent journalism
By registering, you will also enjoy limited access to Premium articles, exclusive newsletters, commenting, and virtual events with our leading journalists
Already have an account? sign in
Register for free to continue reading
Registration is a free and easy way to support our truly independent journalism
By registering, you will also enjoy limited access to Premium articles, exclusive newsletters, commenting, and virtual events with our leading journalists
Already have an account? sign in
Join our new commenting forum
Join thought-provoking conversations, follow other Independent readers and see their replies