Beagle breaks second Guinness World Record for catching most balls in one minute
In case you wanted to make your pet dog feel bad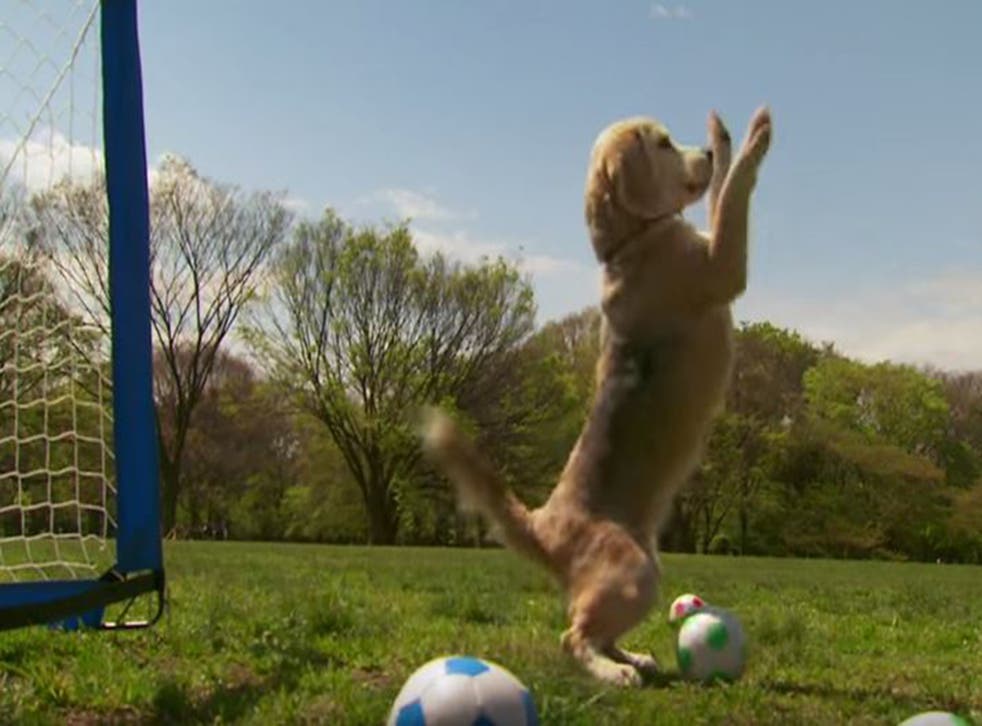 Purin the 9-year-old beagle has broken her second Guinness World Record for being the dog that can catch the most balls in one minute.
The clever pooch, who held the same record last year, broke the record for 'Most balls caught by a dog with the paws in one minute' after catching 14 balls. Adorable.
Her very proud owner and trainer Makoto Kumagai from Japan, says that he and the skilled beagle practice every day for 15 minutes, with Kumagi throwing balls to Purin while she stands on her hind legs.
As well as being a good catch, Purin also holds the record for the fastest 10m travelled on a ball by a dog, after she managed to go the distance on an inflatable ball in just 11.90 seconds.
Her record for catching the most balls was achieved earlier this year in the pair's hometown of Japan, where the record was verified by an official adjudicator from the Guinness World Records.
Join our new commenting forum
Join thought-provoking conversations, follow other Independent readers and see their replies