Grant Shapps' 22-point plan for tackling aviation chaos is 'disappointing' says travel group
'Simply no excuse for widespread disruption' says transport secretary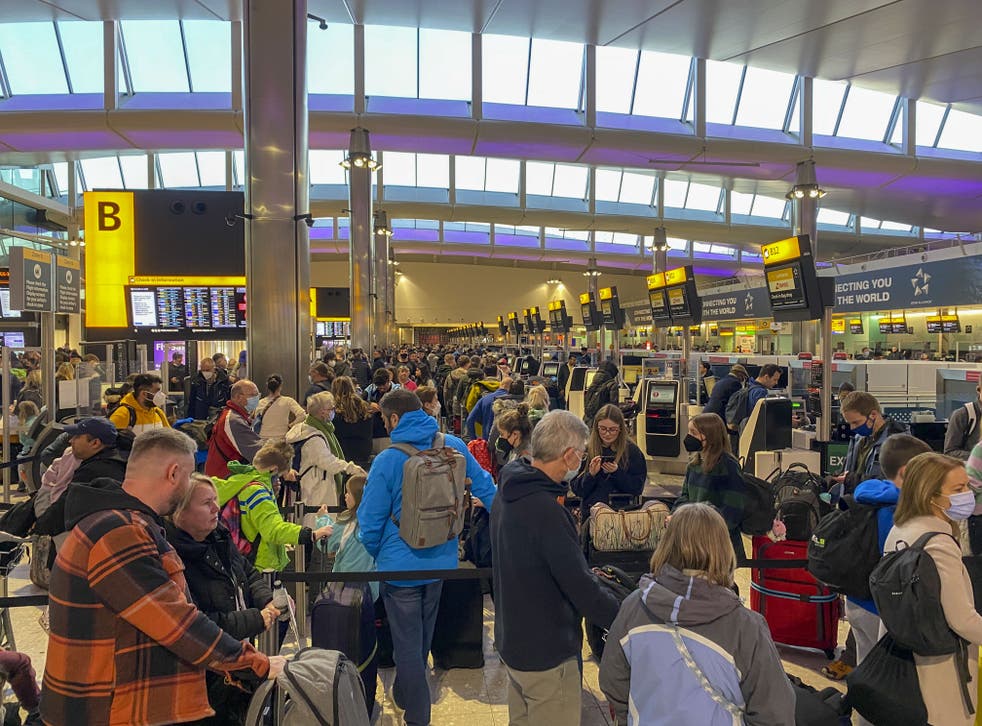 A 22-point plan by Grant Shapps to tackle air travel chaos is "disappointing" and short-sighted, a senior industry figure said on Thursday after deepening disruption at Heathrow.
The measures were announced by the transport secretary hours after Britain's busiest airport announced yet more last-minute cancellations, while thousands more bags went undelivered to passengers because of a lack of staff.
"The 22 measures we've published today set out what we're doing to support the industry.," Mr Shapps said.
Register for free to continue reading
Registration is a free and easy way to support our truly independent journalism
By registering, you will also enjoy limited access to Premium articles, exclusive newsletters, commenting, and virtual events with our leading journalists
Already have an account? sign in
Register for free to continue reading
Registration is a free and easy way to support our truly independent journalism
By registering, you will also enjoy limited access to Premium articles, exclusive newsletters, commenting, and virtual events with our leading journalists
Already have an account? sign in
Join our new commenting forum
Join thought-provoking conversations, follow other Independent readers and see their replies