Amazon aims for supply and command as it moves into industrial supplies
The online giant has already conquered most of the retail world – now it's moving into industrial supplies. Mark Piesing asks what that means for the rest of the industry.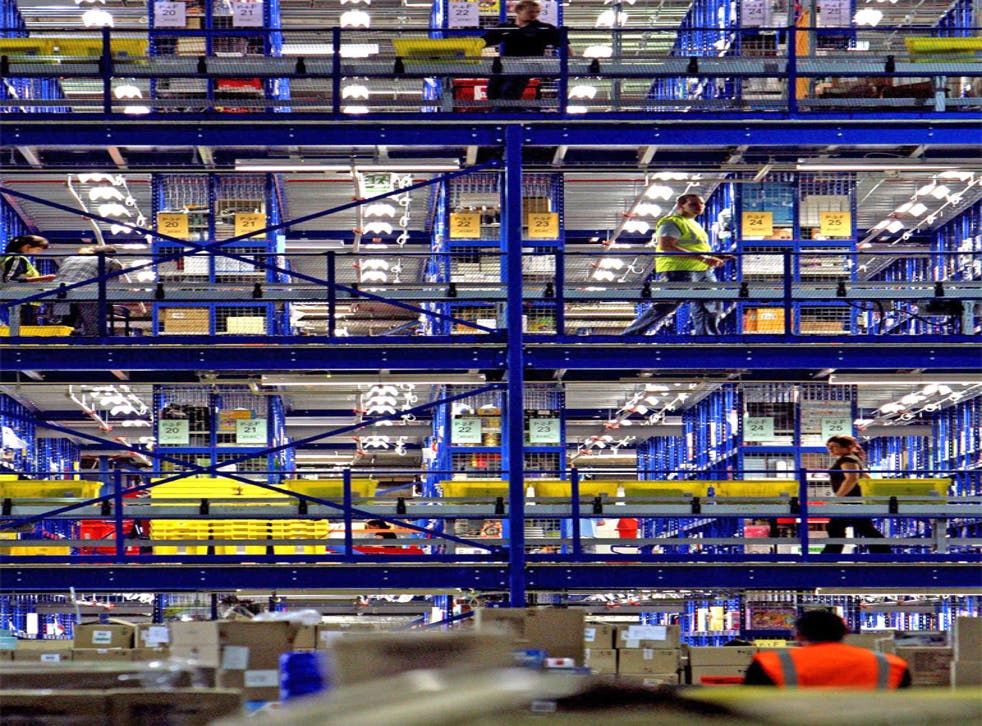 From its start as an online bookseller, the internet retailer Amazon has moved into markets such as groceries that seem far removed from its highly focused beginnings. Now, fresh from its fight with Apple over the future of tablet computing, and in what to many would appear to be a surprising move, Amazon is launching AmazonSupply and moving into a new frontier – territory normally inhabited in the UK by such brands as Jewson, B&Q and Staples.
AmazonSupply is intended largely to concentrate on the business-to-business (B2B) market, offering 500,000 products for offices, laboratories, building, cleaning and more, and bringing in the 365-day free returns, company credit accounts and dedicated call centre that this shift requires. Currently launched in beta version in the States and already shipping to more than 50 countries worldwide (including the UK), AmazonSupply is expected on this side of the Atlantic soon by analysts and may well do to big names like Jewson what Amazon is doing to Waterstones, posing as much of a challenge to retail parks as it has to high-street bookshops.
According to Prentis Wilson, vice president of AmazonSupply, the reason for this move is simply because "we've received great feedback about the industrial and scientific selection currently available on Amazon.com and we're excited to offer a dedicated store to meet our business and industrial customers' needs".
So, he adds, "while we can't speculate [about entering the UK market], we're always listening to our customers and will do what we can to offer the best shopping experience".
Richard L Brandt is one analyst who is not surprised by Amazon's move. Brandt is author of One Click, an account of the rise to power of Amazon founder Jeff Bezos.
"Bezos is extremely ambitious and is very interested in finding new markets for Amazon. He will go where he thinks there is an opportunity, and this is a market that is growing very rapidly and – from what I understand – Amazon was doing an increasing amount of business-to-business already."
After all, a good number of the products on AmazonSupply can be found on the regular site already.
"I am certain it will go worldwide," Brandt asserts, as "Bezos is a worldwide player with extraordinary ambitions".
But Brandt cautions that, unlike with the book trade, Amazon may not have this all its own way, since "it doesn't have all the advantages in this market as it did with books".
"It is going to be much more difficult to kill off the competition, as there a number of companies in the US market already doing similar things, like Grainger and Staples Advantage, and even the local DIY store. And some of the new goods they are hoping to shift are bulkier and more expensive to transport, too."
"So while he does make what appear to be very surprising moves," Brandt points out, "they don't always work out."
Nick Bubb is an independent retail analyst and member of KPMG's Retail Think Tank. He agrees with Brandt that "business-to-business is the next big thing for Amazon".
"And if they can deliver the same slick delivery service as in the core consumer-facing operation then they will do well, but not everything that Amazon touches turns to gold. The move into online grocery retailing in the UK hasn't exactly moved the dial, for example."
If AmazonSupply did move into the UK, then the local neighbourhood builders' merchant is one of the main businesses that would be in Amazon's sights right from the start. The market in building materials is estimated to be worth over £40bn.
Fiona Russell Horne is editor of Builder smerchantsjournal.net and can see why Amazon would enter such a "good market", as many of the products they are selling appear to be "the easy stuff that is straightforward to pack up and post, like sealants and mortar mixtures", and "that is what they are good at".
Like Brandt, she is more cautious as to just how successful AmazonSupply can be. In the UK, as in the US, there are a number of powerful brands and independents that are very good "at giving builders exactly what they want" and that have already made the move online, along with innovative companies such as Screwfixdirect that "started off in a similar way to Amazon, albeit with a catalogue rather than a website" and that are already making the traditional builders' merchants nervous.
"So I am not sure why a proper builder would go to Amazon when there are a lot of places they would go to first as they understand the market better, know what they are talking about and have good customer service, and what's more, where they could enjoy 'the crack' with other builders they find there as well."
She added: "I also wouldn't have thought that Amazon would have much clout with manufacturers, especially as the large builders' merchant chains are the top customers."
However, she says, "I could see it appealing to the professional DIYer who is really good at it – and perhaps does it for friends and family, but not for a living."
Furthermore, time may be on Amazon's side: "I can see a time when more accounts move online", plus "younger builders are more at ease with using their smartphones and ordering online".
So while some of the biggest names in the retail parks may be safe for now, AmazonSupply is certainly worth keeping an eye on. "If I had predicted in 2008 and 2009 who was going to survive then I would have got it completely wrong," says Russell.
Brandt agrees, citing "the number of times people think Amazon has grown as big as it could be, and Bezos just disproves everyone and grows Amazon even bigger still".
Join our new commenting forum
Join thought-provoking conversations, follow other Independent readers and see their replies