Capital costs: London's divide with the rest of the UK needs to be bridged
Despite promises of a Northern Powerhouse, London's share of total UK household income is still growing.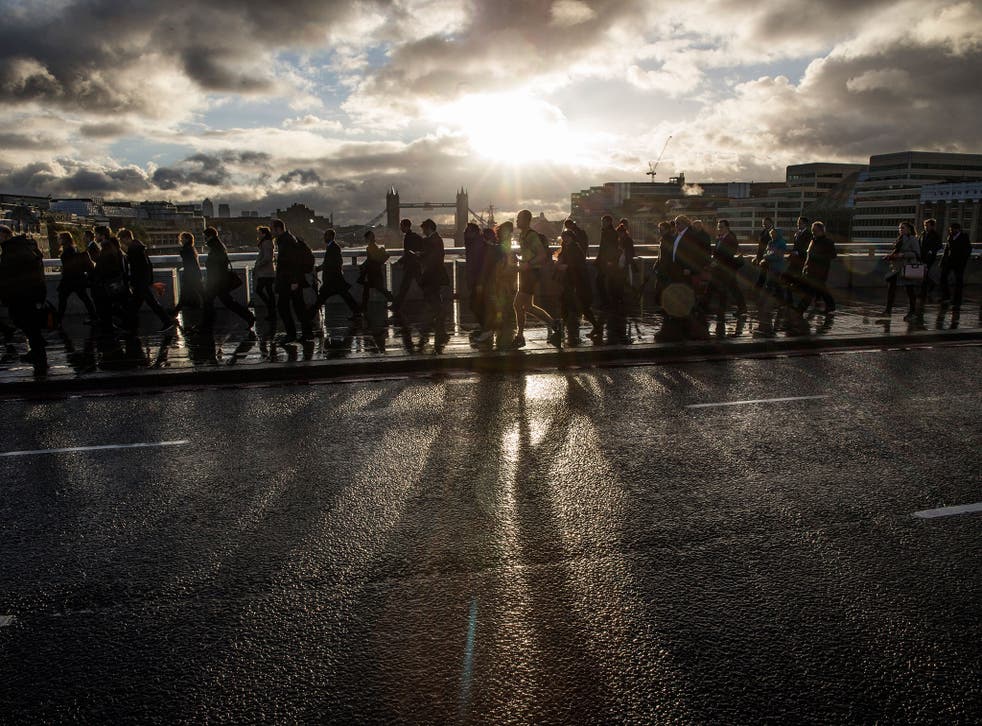 The Queen's Speech promised government action to build a "Northern Powerhouse" in order to help deliver "a balanced economic recovery". But just how unbalanced is our economy? And how large is the regional divide that needs to be bridged?
The Office for National Statistics has released its latest official report on disposable household incomes for different regions of the UK, which helps provide an answer. The data highlights how London, in 2013, was the most dominant region, with a 16.8 per cent share of total household incomes. That share has increased steadily over the past two decades, from 14.7 per cent in 1997.
Average income per head in London is also much higher than in rest of country, at £22,500 in 2013 versus a national average of £17,600. Yet, perhaps surprisingly, income per head in London has not grown as quickly as in other regions in more recent years. Since 2008 London incomes are up 11.5 per cent, lower than the UK average growth of 12.8 per cent.
Indeed, London per capita income has risen more slowly than in every region of the UK except Northern Ireland (where it crept up by just 6.3 per cent over the five years). The region with the strongest growth since 2008 is actually the North-east.
However, that should not be taken to imply that economic rebalancing is less urgent than in the past. The reason London's share of total income has risen while average income growth has lagged the rest of the UK is that the capital's population has been rising faster than elsewhere. London's population grew by about 600,000 between 2008 and 2013, or roughly an 8 per cent increase. The overall UK population rose by just 4 per cent over the same period.
London's growing population can partly be explained by internal migration from the rest of the country, with flows to the capital of 196,000 in the year to June 2013 outstripping all regions except the South-east. The London cake is bigger, but it's divided between more mouths.
Other official data also confirm London's dominance. A wider measure of economic activity than household incomes is Gross Value Added (GVA). And the ONS reported last December that London had a 22.2 per cent share of overall GVA, up from 20.9 per cent in 2008 and considerably more than the capital's 18.9 per cent share in 1997.
The case for regional rebalancing is strengthened by disparities in central government expenditure too. London pulls in a disproportionate share of public transport infrastructure investment per head, around double the UK average. The £14.5bn Crossrail project, which will propel passengers across the capital in record time, dwarfs public spending on rail projects in the North. Two years ago the former Business Secretary, Vince Cable, pointed to these disparities when he argued that London was becoming a "giant suction machine draining the life out of the rest of the country".
When considering regional economic inequalities one must take account not just of incomes and public expenditure but wealth too, particularly property wealth. The average London house price, according to the Nationwide building society, is now worth £408,780. That contrasts with a UK average of £188,566.
Yet we should be careful in using such figures as proxies for regional living standards. The ONS household income data is not adjusted for inflation. It also shows mean averages, which can be skewed by a relatively small number of high earners – a big distorting factor in London which is home to a footloose international elite of financiers and oligarchs. The median average London household income, according to the Resolution Foundation think tank, was £26,500 in 2014. That compares with a UK average of £23,500. So a smaller gap than implied by the raw ONS figures. And in inflation-adjusted terms the average London household was slightly worse off last year than it was in 2008, according to Resolution. Other studies suggest that if one accounts for variation in local living costs, residents in London are no better off than the UK average. The image of a capital city full of pampered plutocrats is a misleading stereotype.
House price disparities can also mislead. Soaring London house prices are a primarily a result of the shockingly low housing construction rate relative to its burgeoning population. Housing in the capital is extremely expensive for non-owner occupiers, who now make up half of the total. According to the estate agents Your Move and Reeds Rains, the average private London monthly rent hit £1,204 in April versus an England and Wales average of £774.
Regional economic rebalancing – if it helps to reduce London's punitive housing costs – can be as much in the interests of the ordinary residents of the capital as those in the rest of the UK.
Register for free to continue reading
Registration is a free and easy way to support our truly independent journalism
By registering, you will also enjoy limited access to Premium articles, exclusive newsletters, commenting, and virtual events with our leading journalists
Already have an account? sign in
Register for free to continue reading
Registration is a free and easy way to support our truly independent journalism
By registering, you will also enjoy limited access to Premium articles, exclusive newsletters, commenting, and virtual events with our leading journalists
Already have an account? sign in
Join our new commenting forum
Join thought-provoking conversations, follow other Independent readers and see their replies