Sky takeover: What is Comcast, why has it launched its bid and is a deal likely to go ahead?
What does Comcast already own, what would a takeover mean for Sky, and is it even likely to get approval?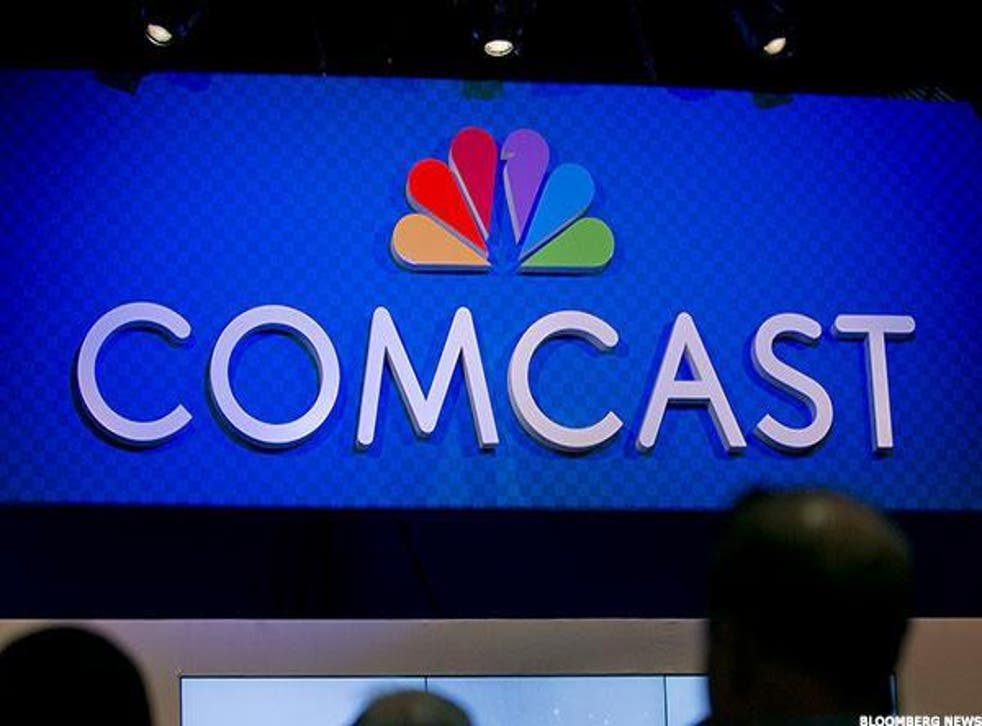 US cable giant Comcast on Tuesday morning announced that it was making a £22bn bid to take over Sky, hoping to gazump a rival approach from Rupert Murdoch's 21st Century Fox.
But what exactly is Comcast? What does it already own? Why would it want to buy Sky and is a deal even likely to go through? We take a closer look.
What is Comcast?
Comcast Corporation is a massive global media and technology company with a total market capitalisation equivalent to around £132bn. It has two primary businesses: Comcast Cable and NBCUniversal. Comcast Cable is one of the US's biggest video, high-speed internet, and phone providers through its Xfinity brand. NBCUniversal, meanwhile, operates a slew of news, entertainment and sports cable networks. Among many other assets, it owns Universal Pictures, DreamWorks Animation and channels like MSNBC, CNBC and The Weather Channel. It also owns the Universal Parks and Resorts.
NBCUniversal already has a head office in London and employs around 1,300 employees in the UK. Over the past three years it has invested over $1bn (around £700m) in film and TV productions here – but its UK presence is still significantly smaller than Fox's.
Why does it want to buy Sky?
In short, Comcast is keen to expand its international footprint and diversify away from the US, especially – as some analysts say – because pressure on the cable industry there appears to be increasing. Think of streaming services like Netflix and Amazon.
Currently, around 9 per cent of Comcast's revenue is generated internationally but by buying Sky, it would be able to increase that proportion to 25 per cent. Sky currently has around 23 million customers globally and dominates in Italy, Germany, as well as here in the UK, which would mean that Comcast could swiftly grasp swathes of the market in which it has yet to make a splash.
In Tuesday's statement, Comcast said that "in an increasingly global competitive landscape, the combination of Sky with Comcast would create an organisation ideally equipped to grow, compete and innovate for the benefit of over 50 million combined global customers".
It said that the transaction would "create opportunities for Sky and Comcast to work together for best-in-class platform innovation" and that adding Sky to its stable of brands would "enhance the entertainment, content creation, distribution and technology leadership of Comcast, and importantly expand Comcast's international footprint to more effectively compete in the rapidly changing and intensely competitive entertainment and communications landscape".
Finally, it said that Comcast and Sky would be able to benefit from each other's technology development.
It said that it expects a combination with Sky to help Comcast's free cash flow per share increase from the very first year onwards – excluding one-time transaction related expenses.
"The board of Comcast believes that this transaction would provide attractive returns to shareholders and the combined business would be well positioned to drive future growth," it said.
What would a takeover mean for Sky?
Back in December 2016, 21st Century Fox already agreed to buy the 61 per cent of Sky that it does not already own, so shareholders have had some time to get used to the idea of Sky getting a new owner.
The prospect of a Fox takeover, however, has raised several regulatory concerns.
Last month the Competition and Markets Authority said that it had provisionally found that a Fox takeover would not be in the public interest and that a combined entity would have "too much influence over public opinion and the political agenda" because of all the other European assets Fox already owns.
Some Sky shareholders have been concerned that a Fox takeover might influence the orientation and identity of Sky, but those concerns might not be as pressing when it comes to Comcast because its presence in Europe so far has been much more limited.
In fact, Comcast has already said that it does not believe that a tie-up would create any media plurality concerns in the UK. It also indicated that if the deal goes through it would, operationally, keep many things the same at Sky.
It said that it would maintain Sky's UK headquarters at the Osterley campus in west London and that it would continue to support Sky's technology hub in Leeds and its software engineering academy scheme, which offers technology apprenticeships and graduate opportunities to young people across the north of England. It also said that it would continue "investment in employees' professional development across the UK" and that it was committed to Sky's local community programmes to inspire more people to get involved in sports.
So is a deal likely to go ahead?
At this point, anything could still happen. Shares in Sky surged by more than 20 per cent on Tuesday morning, taking the market capitalisation of the company to around £23bn. That jump indicates that some investors might be anticipating a bidding war. It will be particularly interesting to see how Rupert Murdoch responds – don't forget he already owns around 39 per cent of Sky.
What's certain though, is that a Comcast bid will be subject to exactly the same regulatory scrutiny as a Fox bid.
Anti-trust clearance will be required from both the European Commission and individual national authorities.
Join our new commenting forum
Join thought-provoking conversations, follow other Independent readers and see their replies