Rupert Murdoch takeover of Sky 'not in the public interest', government regulator finds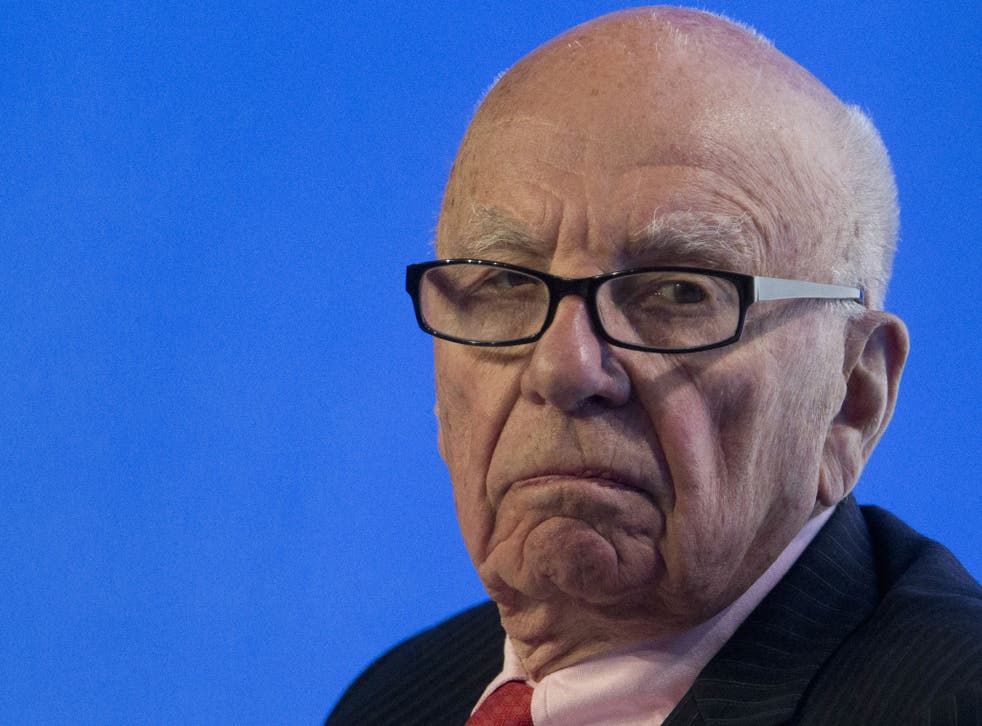 The proposed takeover of Sky by Rupert Murdoch's 21st Century Fox is "not in the public interest", the government's Competition and Markets Authority has concluded.
A statement issued by the watchdog said it had provisionally ruled against Fox taking full control of the British broadcaster due to "media plurality concerns".
"The CMA has provisionally found that if the deal went ahead, as currently proposed, it is likely to operate against the public interest," the statement said.
"It would lead to the Murdoch Family Trust (MFT), which controls Fox and News Corporation (News Corp), increasing its control over Sky, so that it would have too much control over news providers in the UK across all media platforms (TV, Radio, Online and Newspapers), and therefore too much influence over public opinion and the political agenda.
"The MFT's news outlets are watched, read or heard by nearly a third of the UK's population, and have a combined share of the public's news consumption that is significantly greater than all other news providers, except the BBC and ITN."
The decision will come as a blow to Mr Murdoch, whose 21st Century Fox already owns 39 per cent of Sky.
Michael Gove and Rupert Murdoch's relationship should be investigated, says Private Eye editor Ian Hislop
The CMA said it would welcome responses to the decision from "interested parties", before its report is finalised and handed to Secretary of State for Digital, Culture, Media and Sport, Matt Hancock, by 1 May for a final decision.
The ruling did set out possible remedies that could allow the £10.7bn deal to go ahead, including Mr Murdoch spinning off or divesting from Sky News, or insulating it from Fox's influence.
Media rivals cry foul as Murdoch wins battle for full control of BSkyB

Show all 3
But it cleared Murdoch on the issue of broadcasting standards, saying that recent allegations of sexual harassment at his Fox News organisation in the United States did not call into question his commitment to upholding standards in Britain.
Tom Watson, deputy leader of the Labour Party and a prominent Murdoch critic, called the ruling the "right decision for the UK".
Join our new commenting forum
Join thought-provoking conversations, follow other Independent readers and see their replies