Economic Focus: Does anyone think Help to Buy is a good idea?
The Chancellor boasted of his determination to accelerate his new scheme to guarantee 15 per cent of the value of new home loans approved by banks. But the plan has united economists in opposition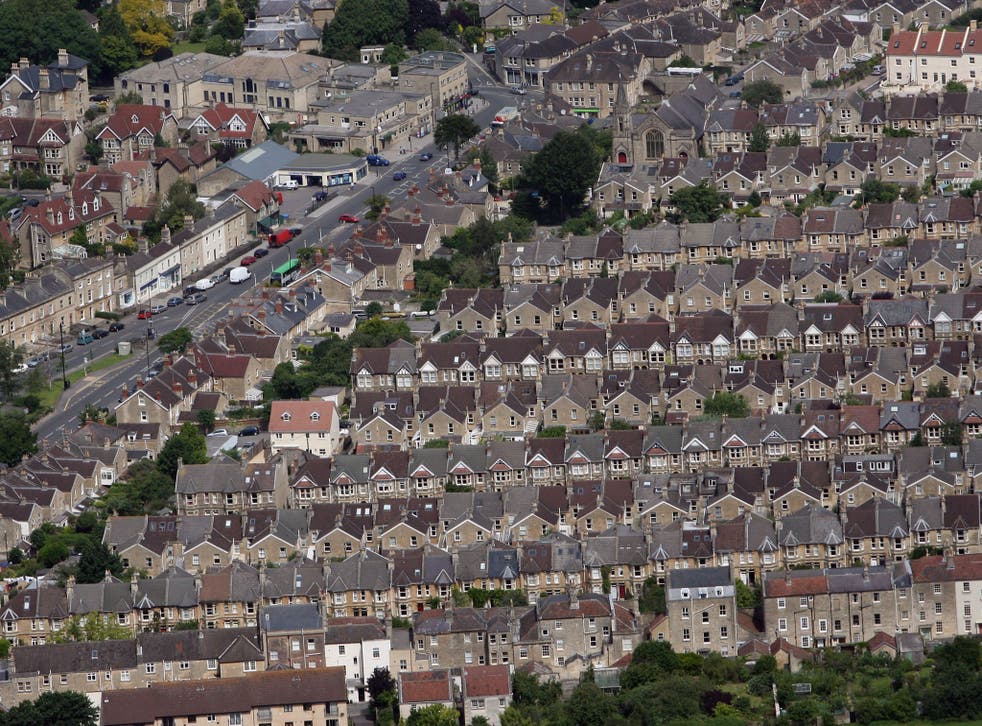 A host of independent economists have criticised the Coalition's decision to push ahead with a controversial mortgage guarantee scheme.
George Osborne confirmed on Monday that the Help to Buy subsidies, which will offer state insurance for 15 per cent of the value of new mortgages, will be put into operation next week. The scheme was originally not scheduled to be introduced until January. "We are the party of home ownership and we're going to let the country know it," said the Chancellor. But writing here in The Independent today figures affiliated to institutions ranging from the Trades Union Congress to the Institute of Economic Affairs call on the Chancellor to reverse course.
Last week the Nationwide building society said average home prices in September were up 5 per cent on last year. And in the latest sign of the housing market picking up momentum in response to various official support schemes, the Bank of England reported yesterday that the number of new house purchase mortgages approved by banks has hit its highest level in five years. The Bank said 62,226 home loans were approved in August.
David Blanchflower, Dartmouth College, United States
George Osborne's cynical vote buying Help to Raise House Prices scheme (HTRHPS) is exactly the wrong policy, the solution to boom and bust, isn't another bust. House price to earnings ratio historically have averaged around 3.5; in England they are now at 6.74 according to the government's own data compared with 6.97 in 2007 just before the recent crash. In some towns in the South East like Horsham and Sevenoaks ratios are over 10 and even in Bury, which the Chancellor claimed had not had a boom, they are 5.3. The rise in prices has nothing to do with rising wage growth but everything to do with low interest rates plus HTRHPS. House prices in the UK are highly interest rate sensitive. If rates were to rise now house prices would crash precipitously leaving as many as five million households in negative equity leaving the British taxpayer to rescue the banks for as much as £500 billion. Bad idea."
Nick Pearce, Institute for Public Policy Research
Help to Buy aims to reduce the deposit needed to buy a new home but most low- to middle-income families will still not be able to afford the mortgage repayments. In fact, by boosting demand without increasing supply, it risks making unaffordability even worse. With house prices back to around their pre-recession peak, subsidising mortgages based on the presumption of even greater price rises locks in a dangerous cycle. The reason home ownership is increasingly out of reach for first-time buyers and so-called "second steppers" is because rates of new building are so low. Staggeringly, 95 per cent of every pound spent by the Government on housing goes on subsiding rents and only
5 per cent on building new homes. This is in direct contrast to the post-war decades when house building ran at 300,000 a year. Rather than further pumping up house prices, we need to concentrate on getting Britain building.
Philip Booth, Cass Business School and Institute of Economic Affairs
My greatest fear is not so much the Help to Buy scheme stoking another housing boom but that the British Government will become exposed to the housing market just like the US was before the financial crash. The taxpayer will be guaranteeing the top slice of credit risk on some of the country's riskiest mortgages. People who cannot obtain loans on commercial terms will get them guaranteed by the taxpayer. The Government is increasing regulation of the banking system, the Help to Buy scheme is a bizarre way to prevent banks going bust and leaving their liabilities with the taxpayer. The Government is directly exposing itself to risks that should be left to the judgement of banks. The Government wants to make houses affordable, so it should not pump more finance into the market but liberalise planning laws so more houses will be built."
Sandy Chen, Cenkos Securities
Help to Buy 2 is not only daft, but dangerous. Dangerous because of the near-certainty that it will push up house prices by injecting funding liquidity into a high-risk segment, in a manner very similar to how Northern Rock's 100 per cent loan-to-value, self-certified mortgages led to a raft of mortgage-holders sitting on a sliver of equity. We know how that story ended. Daft because it appears the fee structures (with higher but unspecified fees for higher loan-to-value mortgages) will discourage cautious homebuyers but encourage speculators. So, short-term: a flood of new mortgages and a surge in house prices. Longer-term: the same over-stretched house price-income multiples that preceded the last few house price corrections. The problems with Help to Buy 2 may not appear until after the 2015 elections – but the risks should be factored in now.
Lord Oakeshott, Former Liberal Democrat Treasury spokesman
This cynical policy is Help To Buy Conservative Votes. House prices across Southern England are already unaffordable. We must build to get prices down, not bribe to push them up. The Bank of England should refocus Funding for Lending on business loans, not flooding the market with mortgages at unsustainably low rates.
Duncan Weldon, Trades Union Congress
Help to Buy is a policy solution in search of a problem. Over the past year lending to non-financial firms has fallen by 2.1 per cent and to small- to medium-sized businesses by 3.2 per cent. Meanwhile mortgage lending has grown by 0.6 per cent. For all the talk of needing to rebalance our economy, the Government has chosen to commit £130bn to off-balance sheet guarantees of residential mortgages and just £4bn in capital to the new British Business Bank. And whilst the Business Bank will not be up and running until 2014, Help to Buy has been brought forward. Back in 2010 the Office for Budget Responsibility expected around two-thirds of all growth in the following five years to come from exports and investment. In their latest forecast it has cut that estimate to one-third. Help to Buy should therefore be seen as part of a wider shift in the Government's strategy, namely the abandoning, or at least postponement, of any attempt at rebalancing the economy.
John Van Reenen, London School of Economics
The Help to Buy scheme is exactly the wrong sort of policy to pursue. The London School of Economics Growth Commission has highlighted our long-standing inadequate infrastructure which holds back growth. The Coalition's austerity programme halved public investment and has both exacerbated the long-run problem and contributed to the slowest recovery for over a century. Housing is a prime example of our investment failure. We have not built sufficient houses to match increasing demand, and as an inevitable consequence house prices have been exploding for many decades. Rather than take advantage of low interest rates and unused resources to invest in entry-level housing and help relieve this supply constraint, Help To Buy subsidises demand which fuels further house price inflation. It unbalances our economy more towards property and loads debt on to future taxpayers. Abolish it. Now.
Jonathan Portes, National Institute of Economic and Social Research
There's plenty of scope for radical reform with mortgages. But, instead of explaining what problem it is trying to solve and how, the Treasury has created yet another subsidy for banks. The main impact on the housing market will be to push up demand and hence prices, resulting in further distortions in an already distorted market. This will redistribute wealth from the poor to the rich and from those who don't own houses to those who do. It will neither build any new houses nor make existing ones more "affordable" in any meaningful sense. The Chancellor frequently says "you can't cure a crisis caused by debt with more debt". Apparently, this only applies to direct government borrowing to build schools, roads and hospitals, not to off-balance sheet financing to shore up the banks. Rather than tackling today's economic problems, this will simply sow the seeds of tomorrow's crisis.
Join our new commenting forum
Join thought-provoking conversations, follow other Independent readers and see their replies