What would a four-day week look like?
Some workers in Scotland could soon enjoy a shorter working week. Here's how it may work and what it could achieve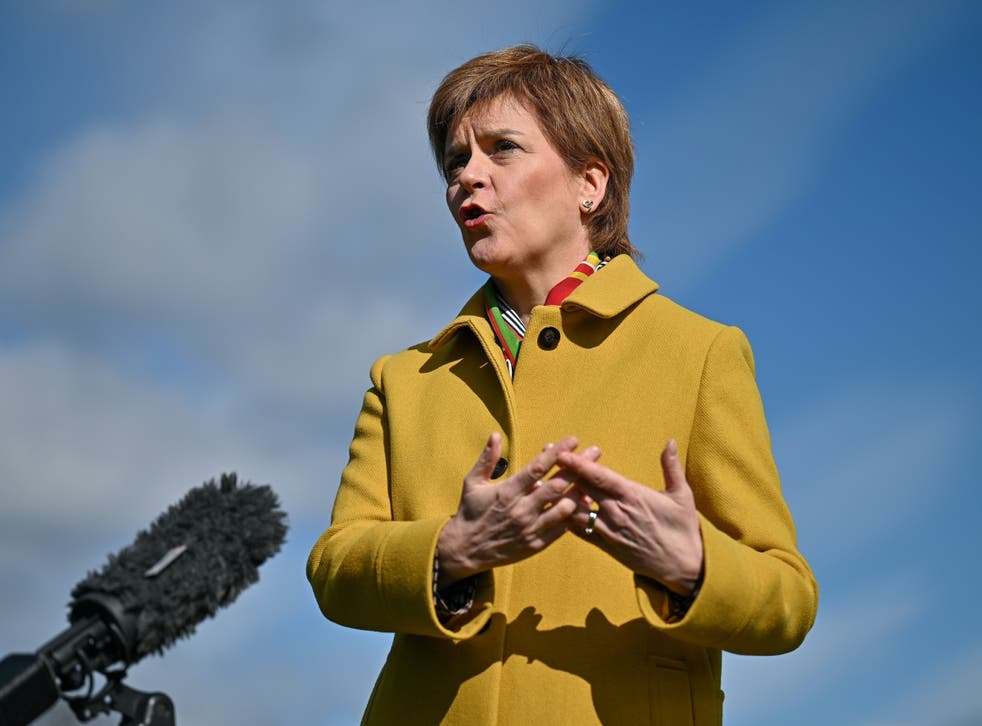 Nicola Sturgeon has promised government funding to help companies in Scotland trial a four-day week, prompting renewed debate about the idea of shorter working hours.
The first minister said many people were worried about work-life balance even before the pandemic struck.
"We want to do more to support people to achieve a better balance and help businesses employ as many people as possible," Ms Sturgeon said.
Critics claim that cutting working time would lead to economic disaster while proponents point to wide-ranging benefits including lower stress and increased productivity.
Shorter working hours can also be used to distribute work among more people during times of higher unemployment.
A number of studies have demonstrated positive effects from shorter working weeks. In 2018 Perpetual Guardian, a New Zealand financial services company, switched its 240 staff from a five-day to a four-day week while maintaining their pay.
The company reported that staff completed the same amount of work after the change. Workers reported stress levels were down from 45 per cent to 38 per cent while scores for work-life balance scores increased from 54 per cent to 78 per cent.
The following year, surveys of companies that had adopted a four-day week by researchers at the University of Reading found 51 per cent of the respondents thought that the change had enabled them to save costs.
Of those, 62 per cent say their staff take fewer days off sick, 63 per cent say they produce better quality work, and 64 per cent are more productive.
A four-day week is also popular with the public. Three-quarters of UK workers polled by YouGov in 2019 back the policy while the majority would support public disclosure of individuals' salaries and taxes.
YouGov's survey, carried out for jobs website Indeed, revealed that 74 per cent of workers believe they could complete their week's work in four days to the same standard that they currently do in five. Among millennials, the figure rose to 79 per cent.
Labour proposed moving to a 32-hour week in the 2019 election and similar measures have been adopted or planned in several countries.
Earlier this year, the Spanish government launched a three-year pilot project, using £45m of EU funds for mid-size companies to offer a four-day working week to staff.
The funds will cover all of employers' extra costs for a year, after which support drops to 50 per cent for a year, then and 25 per cent, according to plans drawn up by the Más País progressive party that's behind the initiative.
One participant in the trial, Danae De Vries, told the Associated Press: "Now I have time to work, to see my family and friends, and to find enough time to study.
"It's marvelous to have time, to not rush everywhere and find a bit of inner peace."
Cutting down the working week to allow more time for family and friends, leisure, hobbies and relaxation, is an idea with a long pedigree.
Working hours steadily reduced from the Victorian era to the 1970s but have since remained relatively stable since then.
The economist John Maynard Keynes famously predicted in 1930 that rapidly rising productivity would lead to a 15-hour work week.
Efficient factory production lines would free up workers, leading to an age of "leisure and abundance", Keynes forecast.
Wealthy nations reached a state of abundance (albeit unequally shared) some time ago but progress has stalled on achieving more leisure time. Perhaps the economic fallout from the pandemic will force governments to reconsider.
Join our new commenting forum
Join thought-provoking conversations, follow other Independent readers and see their replies