The curious case of the Ukrainian tycoon with Tory links that got shopped in Louis Vuitton
Dmitry Firtash splashed out in a luxury Vienna store one day and found himself under threat of US extradition. Yet now, reports Jim Armitage, the Ukranian tycoon, courted by Tory grandees, could be off the hook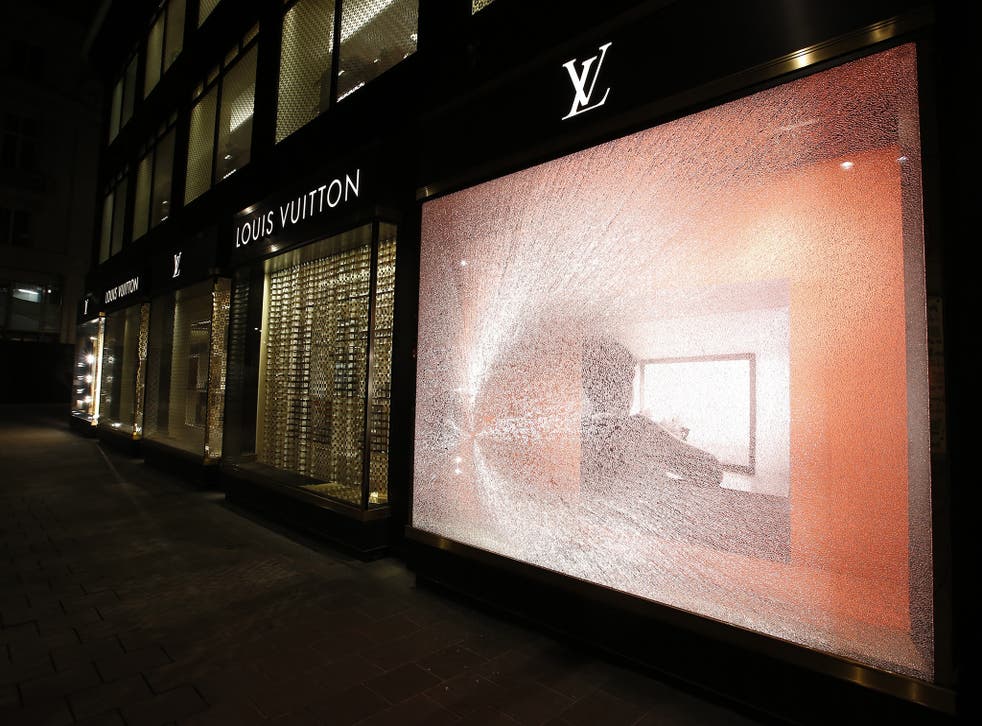 If there is any lesson to be learnt from the high-profile arrest of the billionaire gas tycoon Dmitry Firtash, it is this: watch where you do your luxury shopping in Vienna.
For it was as a result of this exceptionally well-connected billionaire's €75,510 (around £55,500) spending splurge on handbags, skirts and jewellery in Louis Vuitton one day last April that he found himself getting, for want of a better word for it, nicked.
Soon after the transaction, Mr Firtash was arrested under a warrant from the FBI.
Ever since, due to his being banned from leaving Austria, he has been absent from his palatial home near Harrods in London's Knightsbridge. Nor, for that matter, has he visited home in his native Ukraine.
The US said it wanted the Ukrainian tycoon to be extradited because it alleged he was involved in bribing officials in India. But he and his supporters, who deny the allegations, believe the arrest was far more about the power play between Moscow and Washington than his business dealings in Asia.
Why? Because Mr Firtash isn't just a billionaire but one reported to have had the ear of Vladimir Putin and, as such, was a valid target for the US in those early days of Russian intervention in Crimea.
The FBI-ordered arrest was a precursor to the sanctions that were slapped on Mr Putin's allies in the weeks and months following the Russian annexation. It was described as a "seismic event" in American policy towards Russia.
But it also caused shockwaves in the British establishment. For years, Mr Firtash had been courting senior parliamentarians and academics to burnish his reputation as a philanthropist and promoter of bonds between Kiev and London. He also donated £5.4m to Cambridge University. But his closeness to the Kremlin and support for the former, Russian-leaning regime of Viktor Yanukovych in Ukraine left him open to criticism.
Shortly before his arrest, The Independent reported on his links to senior Conservatives John Whittingdale, MP, and Lord Risby, a former vice chairman of the party. Both are on the board of the Firtash-backed British Ukrainian Society. Tory donor Robert Shetler-Jones and Lord Oxford, a former diplomat in Kiev, were also board members, as was Vladimir Granovksi, a spin doctor who worked on an election campaign for Mr Yanukovych and was also on the board of Mr Firtash's TV business.
None of this went unnoticed by the demonstrators who gathered outside Firtash's UK offices during Kiev's Maidan protests and loudly criticised him for failing to take a stand against the Government back home.
But what had happened at Louis Vuitton in Vienna's baroque "Golden Quarter", where the super wealthy, often from the former Soviet republics, visit to spend their cash in Armani, Roberto Cavalli and Prada?
Vienna is a prime destination for such "oligarchs", partly thanks to its close proximity to the east, and – cynics say – its relaxed approach to investing the money that passes through, regardless of its origins.
Events revealed in an Austrian magazine last week suggest that latter reputation is not entirely deserved. For it was an Austrian bank, Bawag PSK, that alerted the authorities to his transaction in the shop. Being owned by the US investment funds Cerberus and Golden Tree, Bawag is particularly wary of its duties to the American Government. And, little known to Mr Firtash, he was on the FBI watchlist.
According to Format magazine, and unconfirmed by the bank, Bawag and the US embassy in Vienna kept a close eye on America's oligarch enemies by allegedly surveilling the transactions in the Golden Quarter's glittering emporia.
So, when Mr Firtash used the Bawag bank account of his Vienna-based Scythian Consulting business at the Louis Vuitton till, alarm bells rang. He was suspected of trying to disguise "who really ordered the payment by making a payment via one of his foreign subsidiaries", Format reported, quoting from the Regional Court for Criminal Cases.
Not only that but, according to Format, Bawag then tried to block his bail payment – a record €125m – prolonging his custody.
But perhaps most crucially for Mr Firtash, Format's report contained a critical detail: the Vienna court has now closed its domestic criminal probe, including the Bawag filing on his activities.
Furthermore, the Higher Regional Court of Vienna has concluded in his favour on the US Government's allegations, saying the Americans offered insufficient evidence of Indian corruption. As a result, few in Vienna now think Mr Firtash will be extradited at his hearing on 30 April.
The question now is, when he is free to return to Ukraine, where the country's oligarchs are manoeuvring for power like never before, what will be his next move? A spree in Kiev's Louis Vuitton will be the last thing on his mind.
Join our new commenting forum
Join thought-provoking conversations, follow other Independent readers and see their replies