Mainstream tries to get a grip on Vice
Controversial and sometimes verging on obscene, Vice Media is also the hottest thing in an industry hungry for content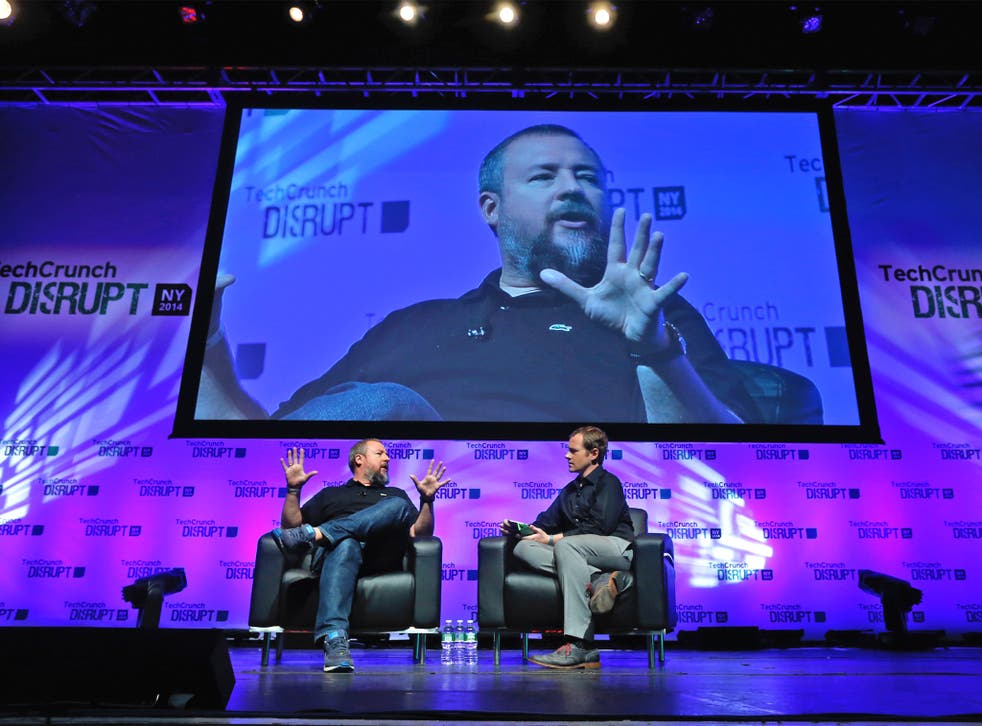 Vice Media, the bad boys of content, are being courted by the biggest moguls in the business. But could mainstream media companies such as Time Warner and Rupert Murdoch's 21st Century Fox find them too hot to handle?
Fast-growing Vice Media has a strong and loyal following among 18- to 35-year-olds, the so-called Generation Y hipsters, due to its controversial programming that appeals to those disenchanted with "established media".
Some of the topics covered by Vice Media's reports, videos and programmes simply cannot be mentioned in a family newspaper, and its website has a section entitled NSFW – not safe for work.
But Vice has become so successful – the company's founder and chief executive Shane Smith says it hopes to reach $1bn (£600m) of revenue in the next 18 months – that Time Warner feels it has to get into bed with the Brooklyn-based irreverent upstart.
Vice already has a news show on Time Warner's HBO channel and it has now emerged that Time Warner is in talks to take a big stake in Vice that would value the relative newcomer at between $2bn and $3bn. Time Warner also owns CNN, which Vice has criticised in the past.
Mr Murdoch's 21st Century Fox bought a 5 per cent stake in Vice last year for roughly $70m and Murdoch's son James sits on the Vice board.
Other shareholders include Sir Martin Sorrell's advertising and marketing giant WPP; Tom Freston, the former chief executive of Viacom; and Raine, an investment bank that has the backing of big investors in entertainment and technology.
No deal has yet been done with Time Warner, and it remains to be seen whether a bidding war for Vice breaks out or whether Mr Murdoch is content with his smaller shareholding or will even sell at a handsome profit.
While Vice's money-making potential is patently clear to analysts, one warned that a deal with Vice did not come without its risks.
Rebecca Lieb, a media analyst at the Altimeter Group, warned that Vice "needs to be held at arm's length" by any mainstream media company "because of the sex, drugs, rock'n'roll bad boy appeal of the content".
Ms Lieb said some of Vice's content "appeals to the baser instincts" of 18- to 35-year-old males.
Ms Lieb said such an arm's-length relationship could work for both sides – because Vice could continue to make the controversial content that "it does so well" free from corporate pressures, and the likes of Time Warner and 21st Century Fox would not alienate advertisers with "family values".
Among reports on Vice's website yesterday were : "Babes and Dated Machine Guns at the Black Sea Defense Convention", "Canadian Intelligence Has Opted Not to Start a Bullshit Twitter Account Like the CIA's" and "Things Men Have Said To My Face After Seeing My Naked Body".
Analysts agreed that whatever one's opinion of Vice's material, it did it well and had a big appeal to its target demographic.
Shane Smith is no doubt why his company has been successful. He said on the Charlie Rose TV show that Generation Y felt disenfranchised and that "we are the voice of that anger".
He said that while mainstream media embedded with the US Marines, Vice embedded with the anarchists.
Last month, Mr Smith said on Bloomberg TV: "We are a challenger brand, so we knock on the doors of CNN, of MTV… We have a different viewpoint.
"We are a bit salty… Every media age has a changing of the guard and right now it's Gen Y is the changing of the guard and they have their own language."
When Mr Smith was in talks with Mr Murdoch, he took the 83-year-old billionaire to Vice's headquarters in the hip Williamsburg section of Brooklyn and the two went for a drink in a trendy bar.
The result of that drink was a tweet from Mr Murdoch: "Who's heard of VICE media? Wild, interesting effort to interest millenials who don't read or watch established media. Global success."
Praise indeed.
Another media analyst, Tony Wible of Janney Capital Markets, said Vice had "a really refreshing way of pitching news to consumers without a filter".
He said it was attractive to mainstream companies because of the calibre of its content, its demographic and also the fact that its content was multi-platform at a time when mobile distribution is a major attraction for media companies.
"This is an environment where you want to own content," Mr Wible said.
Mr Smith and his Vice team have been dismissed by some established media commentators as punks and gonzos, and "more jackass than journalism", and the fact Vice makes content that is sponsored by brands has been ridiculed.
Undeterred, Vice has simply grown remarkably fast. It is probably best known for taking the former basketball star Dennis Rodman to North Korea to meet Kim Jong-un.
Vice describes itself as "the world's leading youth media company" specialising in creating, distributing, and monetising original content globally.
It started as a magazine in Montreal, and now has a record label and publishing division.
Now, it seems, it is partnering with some of the biggest players in the mainstream media in a move that some of its supporters have criticised.
"When we first started Vice we wanted people to either love us or hate us," said Mr Smith.
In that ambition, it has certainly succeeded.
Join our new commenting forum
Join thought-provoking conversations, follow other Independent readers and see their replies