Neil Warnock: Music man's agency hits the right note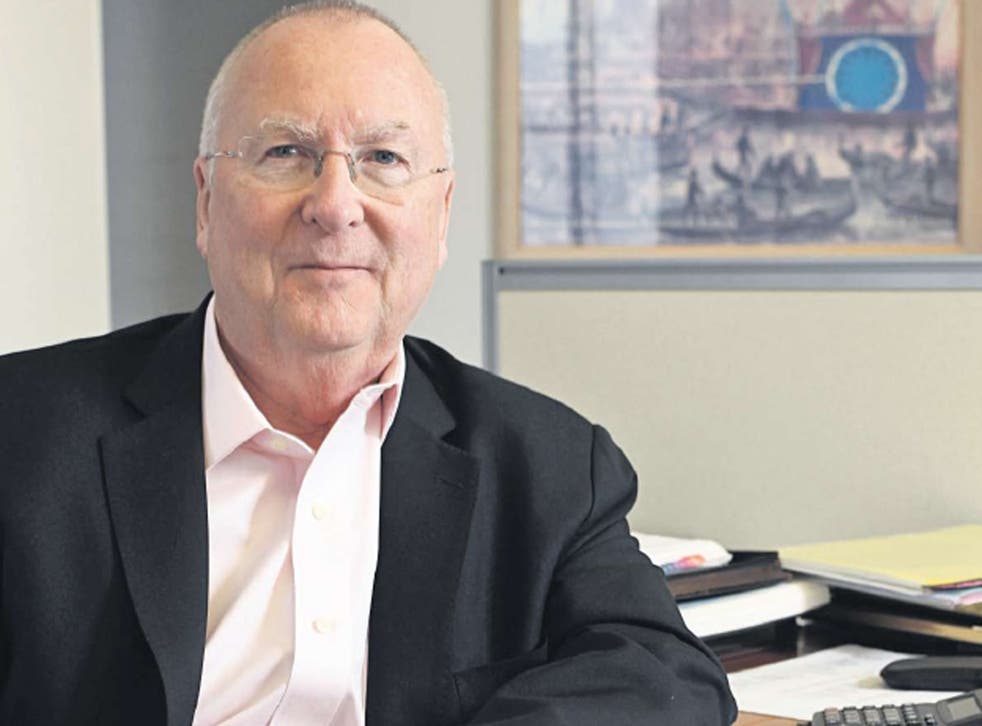 After the encore at a recent Squeeze gig in Birmingham, the band came off the stage and did the conga, weaving through their fans to the Pop Up Shop area out in the front of the auditorium. Once there they signed the souvenir CDs on sale – CDs of the live performance which they had finished minutes before. How so? Well, while they were doing the conga, some clever techie chaps were recording the songs; another clever chap burnt the music on to the CDs while another was putting them, hot off the presses, into the ready-prepared sleeves.
How cool is that? No wonder the music industry and the big labels like Warner and Universal are being shaken upside-down, or that retailers such as HMV are shutting up shop.
Neil Warnock was at the Squeeze gig, and has been booking venues for the Deptford band – and just about every living rock legend in the world – for decades.
He says: "Squeeze is not the only band doing this – Status Quo and a few of the younger bands are experimenting. Those who said CDs are dead got it wrong – even vinyl is booming.
"They denigrated discs far too early without even knowing what was taking their place, just when we have seen the biggest explosion ever of live music and entertainment."
What the music industry forgot, he adds, is that fans want something tangible from their stars. "You might download a single, as a taster, but you don't download an album. Fans want the warmth of being close to the musicians, they want to know about them personally; their history, how they got started, that sort of thing."
HMV has only itself to blame for its collapse too, he says. "They lost the plot. They should have restocked with CDs – especially for the middle-aged who are into cross-over classical – and made the shops fun places for the young to listen and browse."
Mr Warnock should know: he's been booking bands since he was 17 and runs The Agency, one of the world's biggest entertainment booking groups, which arranges gigs for more than 1,500 artists, ranging from Deep Purple to Alter Bridge to the jazz singer Caro Emerald.
It's nice business; stars like Katherine Jenkins can earn £50,000 a night, and Mr Warnock takes a 10 per cent cut on all performances. Last year The Agency had revenues of $32m (£21m). It employs 170 people in Los Angeles, Malmo, Toronto, New York, Nashville and London, with India next on the map.
We meet in his London office near the Angel. It's quiet and business-like; only a few record albums on the wall give the game away. He looks the part, though, and could easily slip back-stage unnoticed in his black jeans and cowboy boots.
He's done all the big tours – with Pink Floyd to Russia before the end of the Cold War and with Michael Jackson to India. Yet the 65-year-old can't get enough – he goes to about two gigs a week and "lives on a 747". The next big ones are with Deep Purple and Status Quo to Australia.
But they aren't nearly so wild today, and TV sets rarely get thrown out of windows anymore. "Coming off stage it's more likely to be a quiet cup of tea and toast for Status Quo," he laughs. While Alice Cooper, who is on his speaker's list in the US, prefers to talk about golf than his hair-raising days.
Business this year is already looking good, he says, and there are plans to buy a comedy agency – the new rock'n'roll – alongside his new literary one. His secret? "Never over-book, never over-price and let your agents build relationships with the artists."
The first electric band Mr Warnock ever saw was The Emeralds at the St Thomas Moore Youth Club in Debden, near Loughton in Essex, where he grew up. He was 15 and it was love at first sound. Instead of getting on stage, the apprentice printer got the idea of promoting bands. His first gig was putting The Emeralds together with a rival band, Johnny Hollis and the Nightimers, at the youth club.
"No one had done that before – put two rivals together for a show," he said. "My dad was on the door and my mother made the lemonade."
This was the early 1960s, and Mr Warnock was soon booking bands for London colleges like UCL and King's. After finishing his apprenticeship – "my dad would have killed me if I hadn't" – he set up South Bank Artists.
Before long, Brian Epstein's NEMS Enterprise agency, which looked after The Beatles, snatched him. Then NEMS took over the Bryan Morrison Agency, which is when Mr Warnock started working with Jeff Beck, T Rex, Deep Purple and Pink Floyd. By the early 1980s, he bought out the Bron Agency.
"This was a great time for musicians. Until then the promoters were in charge. The bands were only getting a small fee, but in the Seventies the power of the musicians became stronger and they started getting 90 per cent of the money, or more."
Today most artists make their money from their live work as the industry has cut back on marketing. He deplores the trend of the big music labels to offer younger artists what is known as 360 deals – where they control the artist from top to toe.
"Actually, it's immoral. No company should own everything that an artist does," he says.
But Mr Warnock thinks the tactics will backfire as the new generation records its own music, using social media to market themselves.
"The big entertainment companies may even stop recording and will be forced to offer a different menu of services; marketing for one artist, maybe distribution for another, and so on. They can't do it all anymore."
But the marketing of Adele was textbook stuff, he says.
"XL and Sony handled Adele brilliantly. They knew what they were doing. If you sell one million CDs, that's the time to spend more on marketing because it's easy to turn one million sales into 10 million." (XL made $67m just from Adele's 21 album.)
"Too many record labels are run by accountants who want the money they have spent on artists paid back too quickly – so they pull out too early. It takes seven albums for most artists to develop their potential."
His tip for this year's hot talent? "Steven Wilson of Porcupine Tree. He's the new David Gilmour."
And if he had to choose one band that would always be a sell-out, which would it be? Pink Floyd, he says. "You could put their music in a time-capsule. I could book them forever."
Join our new commenting forum
Join thought-provoking conversations, follow other Independent readers and see their replies