Time for Apple to make the angels sing
Its shares fell despite reporting revenues of $57bn. The pressure is on for the technology giant to find its next big thing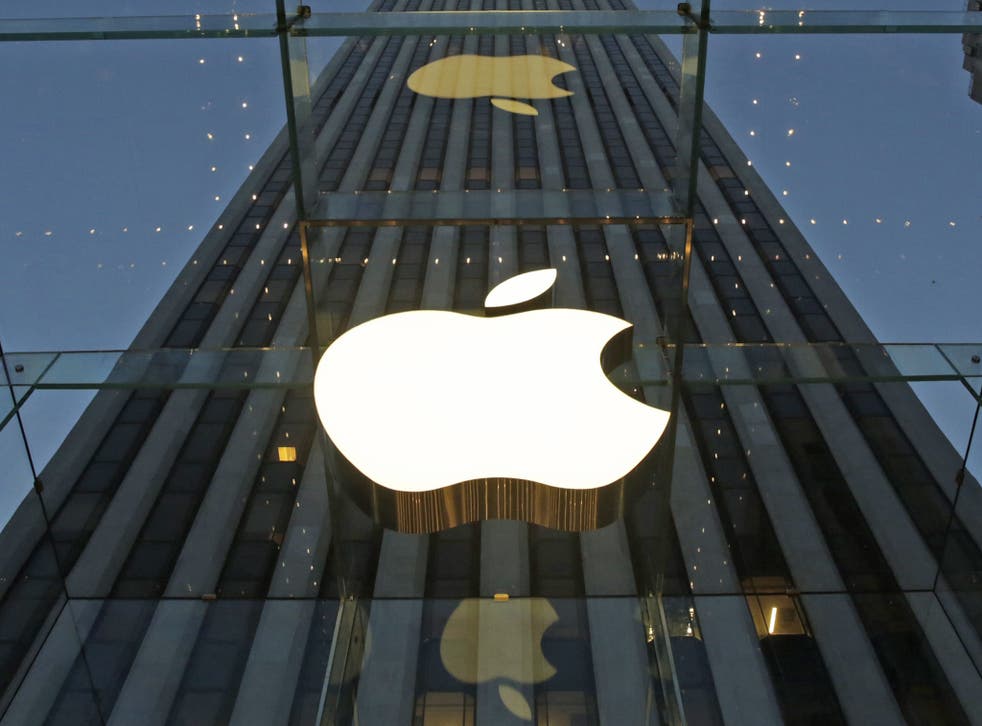 When consumers switched on the first Apple Mac computer 30 years ago, it is said that for many of them "angels started to sing".
At crisis points in the development of the company, that same ability to innovate, to bring an "insanely great" product to market, came to the rescue.
The MacBook, the iPod, the iPad, the iPhone – they all blew consumers away.
Well, if ever Apple needed to make the angels sing again, this is the time.
The company's stock has taken a hammering in the last two days despite announcing record sales of iPhones and iPads late on Monday. Record sales they may have been, but Apple is losing overall market share in global smartphone sales at an alarming rate.
Much of the pressure to make the angels sing again is likely to fall on the shoulders of Newcastle Polytechnic's most-famous design graduate, Sir Jonathan Ive, Apple's British-born design chief.
With Steve Jobs no longer around, markets are looking to Sir Jonathan to come up with the goods.
Apple's stock fell another 8 per cent in early trading on Tuesday to around $508 (£306), down from more than $700 in September 2012. One analyst, Bert Dohmen, predicted the stock may fall as low as $320.
With the corporate raider Carl Icahn building a stake in the company and agitating for increased stock buybacks, Apple may have to act faster than it would like.
When a company announces record sales of 51 million iPhones, 26 million iPads, record revenue of $57.6bn and maintains a gross margin of around 38 per cent, and its stock falls as much as Apple's has in the past day or two, something is very wrong. And it is that in the same breath as announcing record quarterly revenue, Apple also forecast that revenue in the current quarter would be between $42bn and $44bn, below many analysts' estimates of $46.1bn. Cue the sell-off in the shares.
Investors and analysts had hoped that Apple's contract with China Mobile, the world's biggest wireless carrier, would have led to more optimistic forecasts. They were disappointed.
"I think all investors were looking for brighter expectations for these new products and not such a sharp fall off," said Morningstar analyst Brian Colello.
What really concerns many analysts is that Apple is securing a smaller and smaller percentage of the global smartphone market as serious competitors and cheaper producers alike take their share of customers.
Research firm Strategy Analytics says Samsung had almost 30 per cent of the world's smartphone market in the fourth quarter, way in front of Apple's 17.6 per cent. Apple's share of that market was roughly 22 per cent about a year earlier.
Apple faces the classic dilemma confronted by many companies: produce cheaper products, sell more of them, but at reduced profit – or keep its products high end at higher prices and higher margins but risk taking a smaller market share.
Apple's chief executive,Tim Cook, said on Monday night that the company's objective has always been to make the best, not the most.
So it's settled then? Well, for now at least.
"They either stay on the high end and make very good gross margins but maybe growth is a little less than expected… or the other way around – they drive growth but it's not very profitable," Mr Colello said.
He stressed that Apple still has armies of loyal customers, but that "it's just trying to gauge how much further growth there is beyond that in places like China and other emerging markets and right now it just looks like it's a little less than anticipated.
"It just seems they are going to sell fewer units than what we expected of their main products."
The timing of all this is troublesome for Apple. The company is currently sitting on $159bn of shareholders' cash and it is under pressure from Mr Icahn and others to increase its share buy-back programme.
Mr Icahn is a very resourceful operator and he is unlikely to go away soon.
Apple has faced down other crises in its storied history –and what saved it was always innovation. If Mr Cook is true to his word and Apple refuses to sell 'em cheap and pile 'em high, then innovation has to be the answer. Apple needs its next "insanely great" product or service.
There is talk of new product categories this year in "wearables" and TVs and perhaps "in-car systems" – but no firm details.
Apple just needs to bring us the next great thing we did not know we needed. No pressure then, Sir Jonathan. Just make the angels sing.
Join our new commenting forum
Join thought-provoking conversations, follow other Independent readers and see their replies