RBS: The tortuous battle to bring former chief Fred Goodwin to justice
Could a cache of private emails blow open the case against the man who sank the Royal Bank of Scotland? James Moore investigates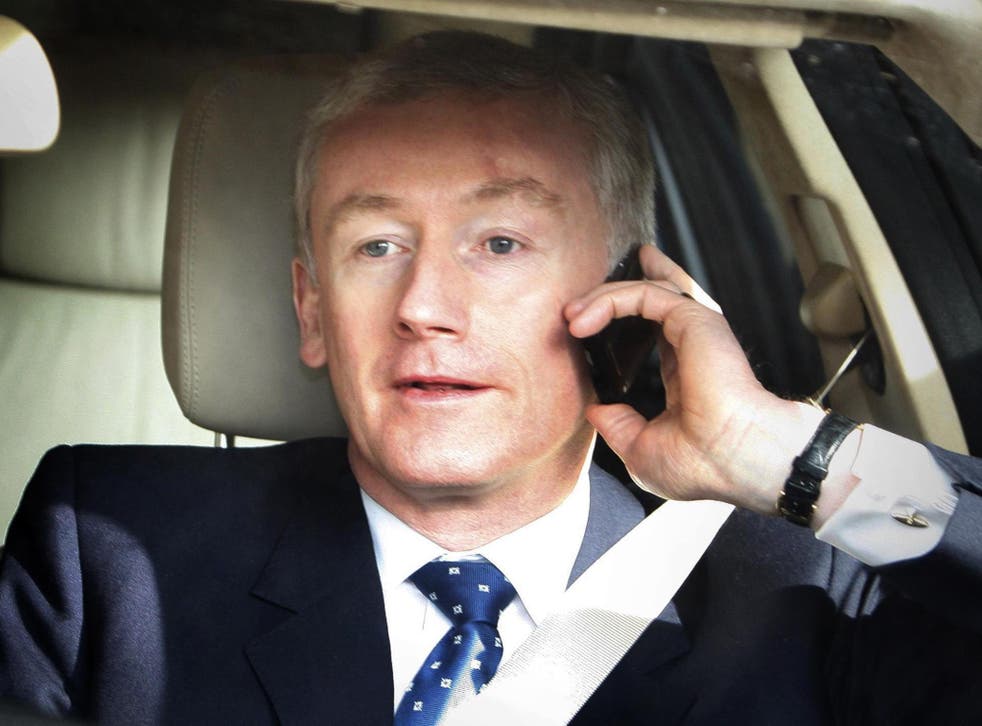 They are the emails that Royal Bank of Scotland investors hope could yet bring some measure of accountability to the man at the controls when the business crashed and came close to dragging the UK economy down with it.
Former chief executive Fred Goodwin has so far endured no legal or regulatory sanction for the role he played in the near death of the bank he ran before the taxpayer bailed it out.
But The Independent has learnt that the former boss of RBS's investment banking operations, Johnny Cameron, has confirmed that he will supply a batch of emails from his private hotmail account concerning RBS's business in the run-up to its £12bn rights issue in 2008 to investors who are suing the bank and its former directors.
It is understood that Mr Goodwin has told lawyers that he was one of those rare people who did not have a personal email account while he was running the bank, and that his personal mobile phone was not used for business communications.
So there will be no smoking gun in the wake of a court order ordering him and other directors to divulge personal emails relating to RBS as part of the investors' £4bn lawsuit.
It is understood that the plaintiffs, who range from small private investors to City institutions, are most interested in seeing the Cameron emails, believing that these could give them the best shot at finding something that might blow the case open in their favour. That remains to be seen.
More than 12,000 investors have joined the RBS Action Group and it is suing former directors personally as well as the bank corporately.
So far the only sanction brought against any of them comes in the form of Mr Cameron's ban from the City. But it's largely symbolic – he voluntarily agreed to accept it.
The Financial Services Authority, RBS's regulator at the time of the rights issue, and the Department for Business, Innovation and Skills have both examined the conduct of Mr Cameron and other directors. The former has the power to issue fines, censures and bans like that accepted by Mr Cameron. The latter can disqualify directors.
But neither has found any grounds to do so in the case of Mr Goodwin or, indeed, in the case of anyone other than Mr Cameron. The FSA has said on the subject: "We have not identified any enforceable breaches of FSA rules and BIS's lawyers haven't yet found anything under the Disqualification of Directors Act either. It is possible that new evidence may come to light which could support future action but right now, that's not the case."
A team from the FSA, which has been succeeded by the Financial Conduct Authority, had full access to all RBS records, as did BIS. They concluded that despite the fact the bank failed and despite the fact that it believes RBS's management made errors and poor judgements, there are no grounds for legal action. The conclusion: It's business, sometimes they fail.
The Treasury Committee, for one, has been less than impressed. "It is a matter of considerable surprise to this committee that nobody (with the partial exception of Mr Johnny Cameron, RBS executive director and chairman of RBS's global banking and markets division) has been held meaningfully accountable for the failure of RBS," it said.
And it is not only the Treasury Committee that has been vexed by the situation. Even senior bankers privately gnash their teeth because they believe that at least some of the public hostility towards their industry has been created by the belief that senior executives who ran their business aground were able to "get away with it".
Several that I have spoken to said that regulators could have done more, and should have done more. Today's executives are certainly working in a far different world. They face a far tougher supervisory regime which requires them to sign up to a presumption of responsibility.
This means that should a disaster occur on their watch they will have to demonstrate that they took every reasonable step to prevent it to avoid disciplinary action.
They also have specific functions assigned to them for which they have to take responsibility should they go wrong.
In addition to the potential regulatory sanctions should a bank go wrong, there is a new criminal offence of reckless misconduct in the running of a bank, brought after a recommendation from the cross- party Parliamentary Commission on Banking Standards.
None of which helps those champing at the bit for something to be done against those in charge of RBS back in 2008, which leaves the shareholder lawsuit as the only game in town.
Unfortunately, it in effect involves one group of shareholders suing another because should RBS lose, it will largely be the taxpayer, as the holder of 81 per cent of its shares, that will be on the hook. Any contribution from the directors – and you can count on this case running its full course of appeals – will represent a drop in the ocean. And that's if the shareholders win.
The action group said: "We are in the business of seeking justice for shareholders who firmly believe they were misled in the rights issue through incorrect information being provided in the [rights issue] prospectus. This is a crucial case which will hold RBS and its previous management accountable for its actions."
As for the other side? RBS said: "While RBS and its former directors made some business decisions that have been criticised, this does not mean that they misled investors or acted illegally.
"We believe we have strong defences to the claims being brought against the bank and that is why we intend to defend these vigorously and to protect the interests of our shareholders, including UK taxpayers."
Join our new commenting forum
Join thought-provoking conversations, follow other Independent readers and see their replies